The second step in the sending process is called Step 2/2: Prepare, where you can specify which fields are to be filled out by the signer in order to complete the signature process.
Note: Before you are taken to this page, you must complete Step 1/2: Envelope.


This article covers the following topics:
In this step, you can add various Fillable Controls Fields according to how it should be filled out and completed by the signers.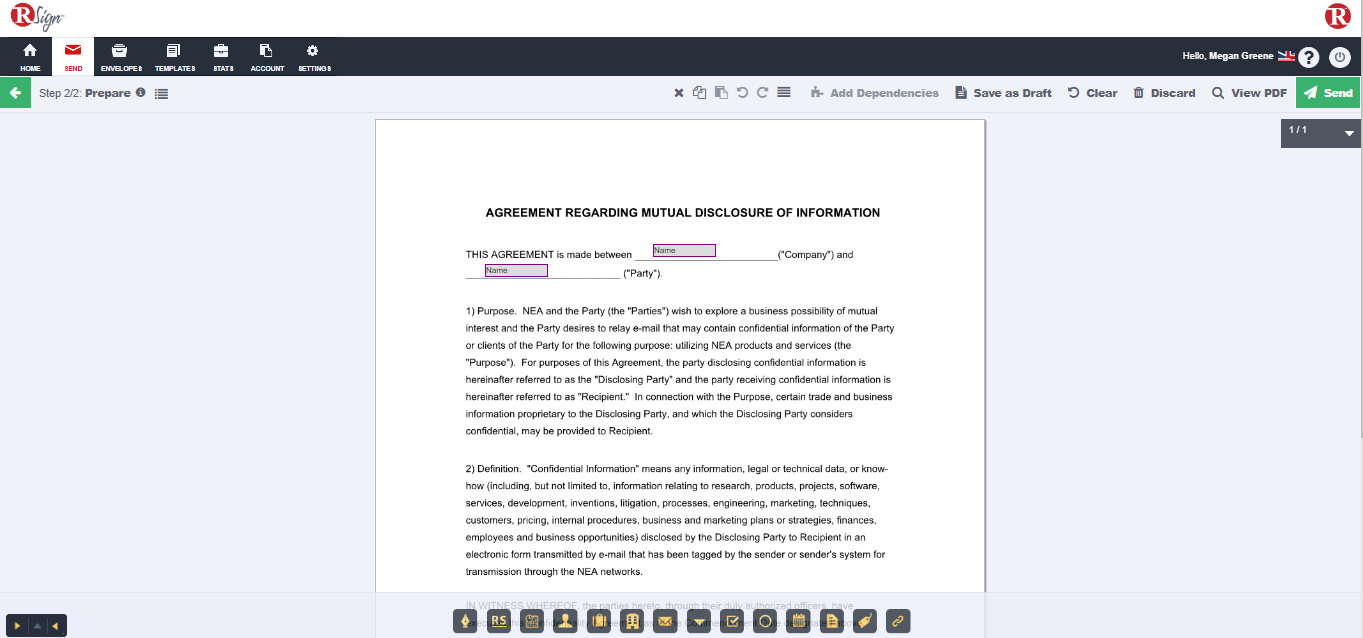 Supported fillable control fields
The following Fillable Control Fields may be dragged and dropped into the document to prepare it for signing. For additional information, please reference the Help Center article Fillable Control Fields.
1. Sign
2. Initials
3. Date & Time Stamp
4. Name
5. Title
6. Company
7. Email
8. Dropdown
9. Checkbox
10. Radio
11. Date
12. Text
13. Label
14. Hyperlink
The three arrow icons on the left allow you to choose where to display the fillable control fields panel on your screen according to your preference.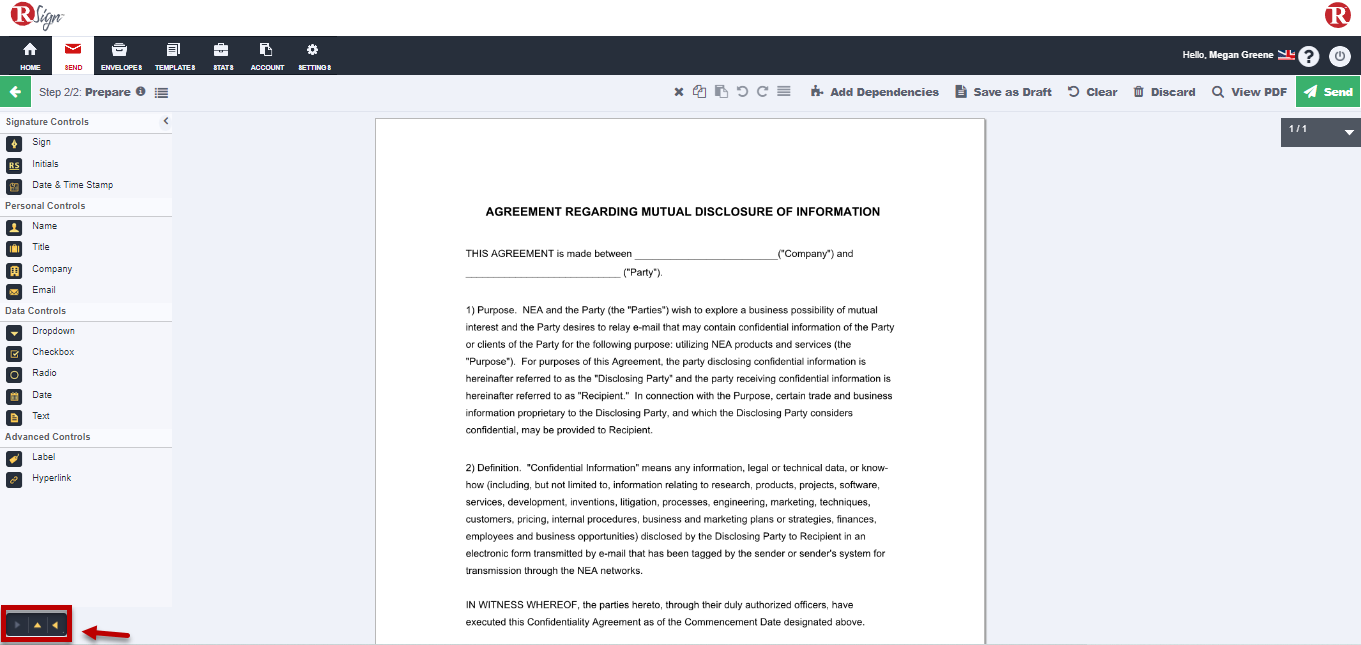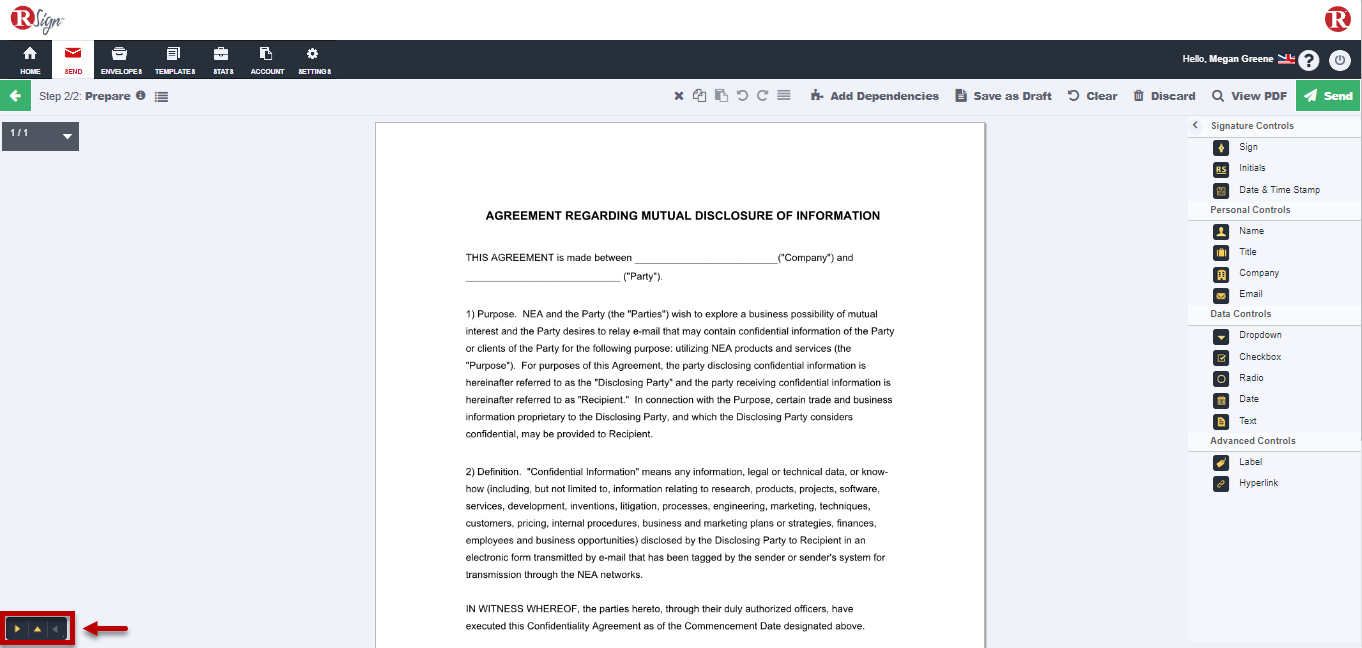 Selecting a Fillable Control Field
When a fillable control field is dragged onto the document, an options menu for that control will appear for you to configure. When done, click on the green checkmark to proceed.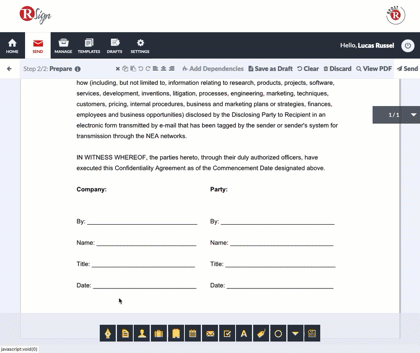 The fillable control field will contain a colored border which visually corresponds to the signer this field is assigned to. For example, all purple borders correspond to the same signer, while the fillable control fields with the green border correspond to a different signer.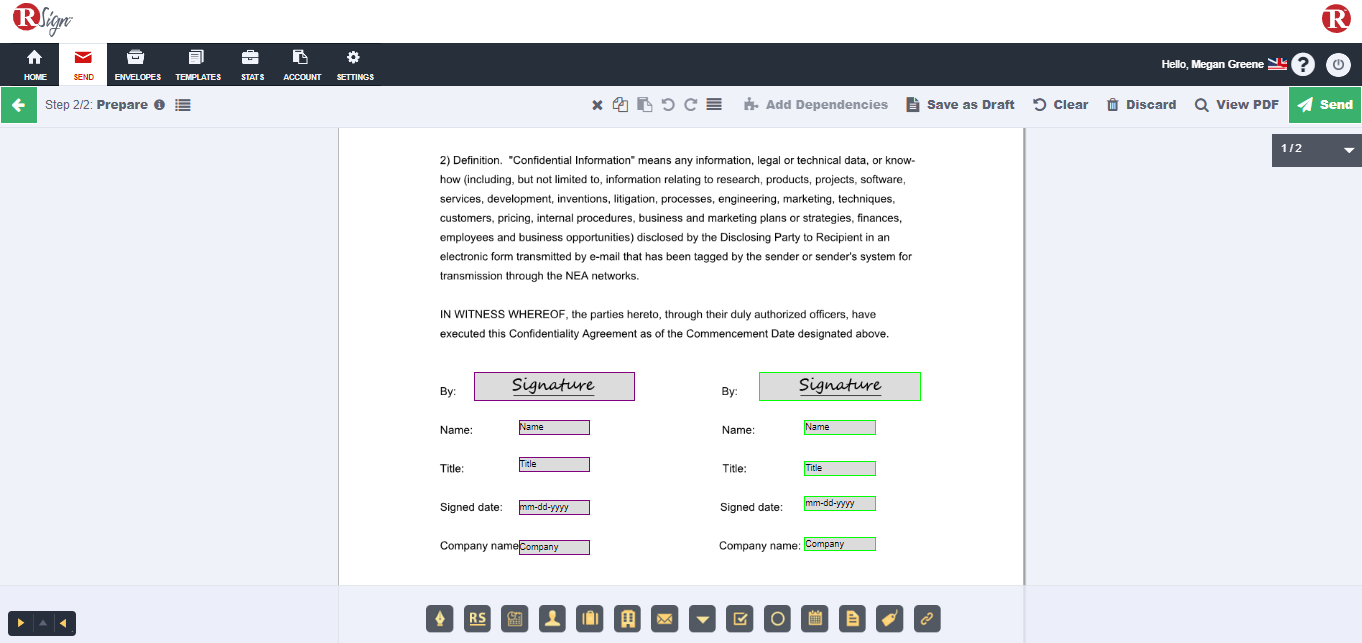 Document Preparing Toolbar
The top toolbar has a number of available actions:
1. Delete selected controls
2. Copy selected controls
3. Paste selected controls
4. Undo selected controls
5. Redo selected controls
6. Align selected controls left
7. Align selected controls center
8. Align selected controls right
9. Add dependencies
10. Save as Draft
11. Clear (the document of all fillable field controls)
12. Discard
13. View PDF
14. Send
Information Icon
You may hover over the (i) icon to view your plan and the number of units remaining.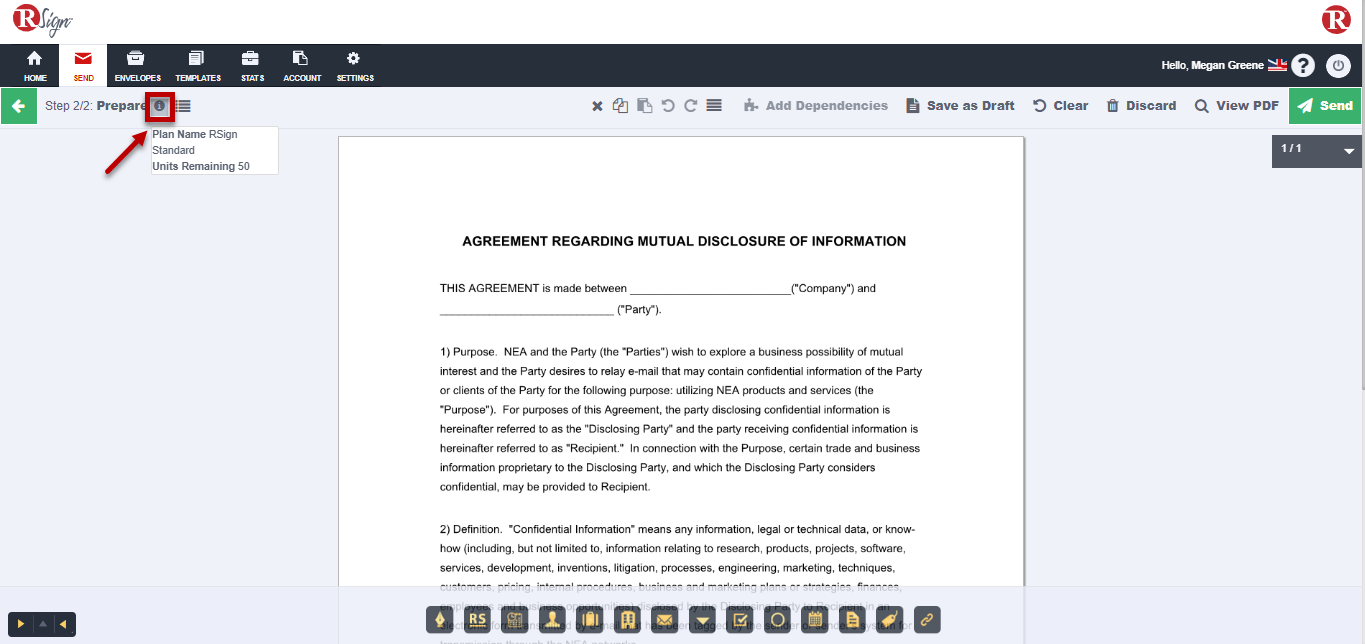 Sending the document
After you complete preparing the document, the final step is to press the Send button. After the document is sent, the user is taken to the ENVELOPES tab.