While preparing a document for electronic signature, you, the Sender, can clear the document of form field controls by clicking the Clear button.
1. To delete all form field controls from the document, press the Clear button.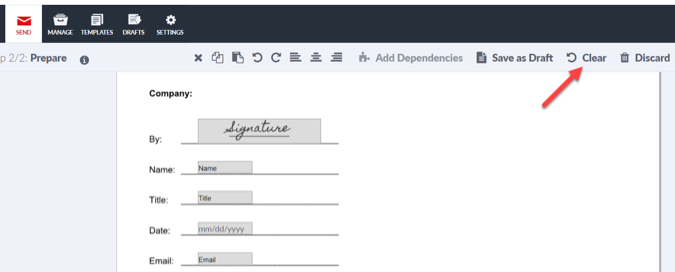 2. Once clear is clicked, a confirmation pop-up will appear. Press the green check box.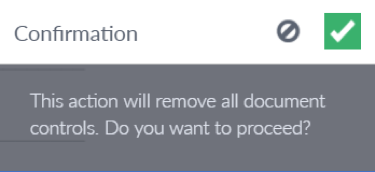 3. All form field controls will be deleted. The document will be reverted to the state it was when uploaded.