While preparing a document for signature, you may want to view the document as a PDF. This so is you can to see the full document in another format and verify that it will be processed correctly. This can be done by clicking the View PDF button in the top toolbar of Step 2: Prepare.
Click the View PDF button on the top toolbar.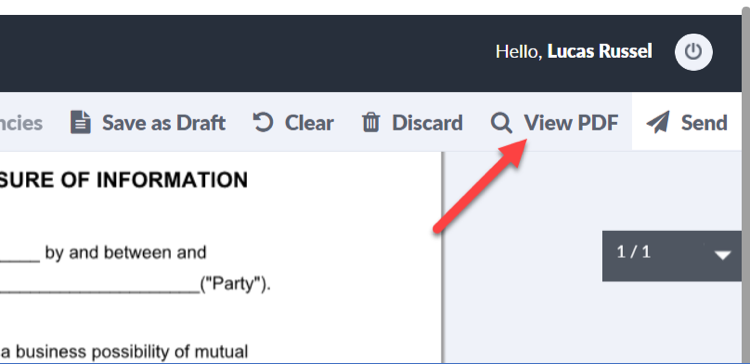 Make sure the pop-up blocker is not preventing the document to open in your PDF reader or web browser.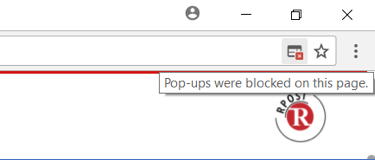 The PDF document will open in a new web browser and it will show all the Fillable Control Fields added in the RSign document.
RSign document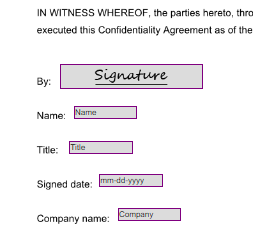 PDF document