RSign documents and templates often contain commonly used fields to capture the signer's information. These Fillable Control Fields can be copied and pasted for re-use elsewhere in the document. These actions can also be edited with undo & redo buttons.
This article covers the following topics:
How to copy/paste fillable control fields
1. Add a Fillable Control Field to the document
2. Select the field using the left button of your mouse. The selected field will turn pink.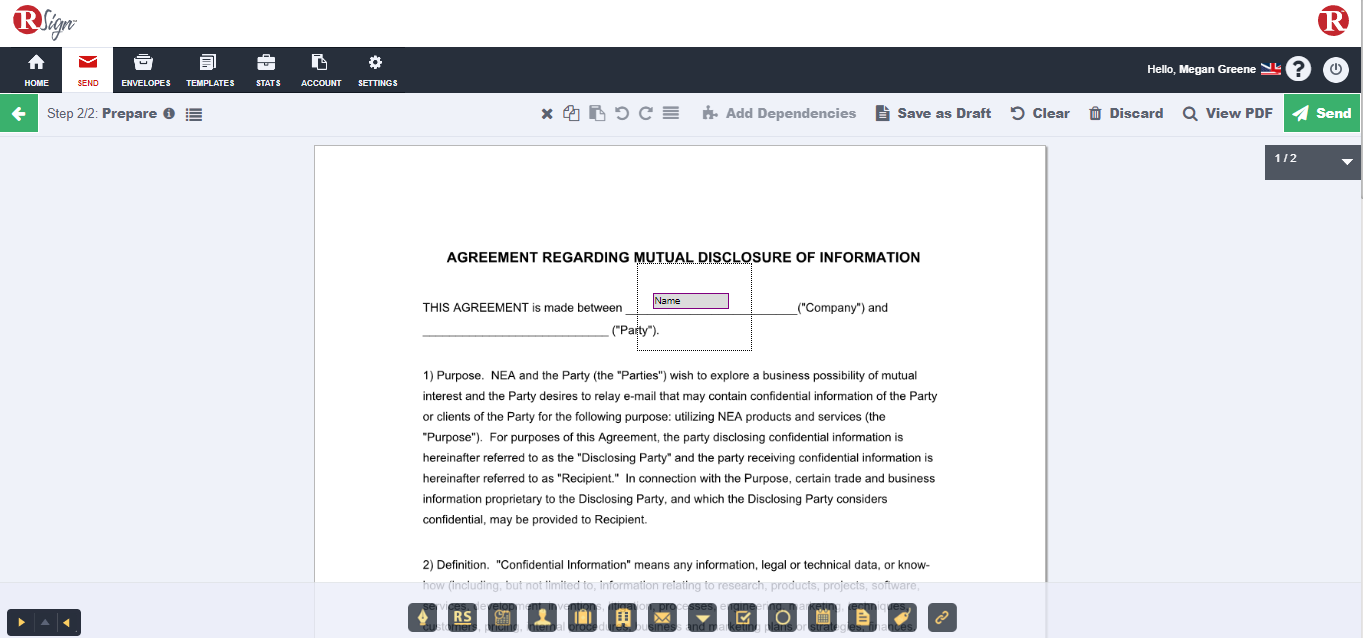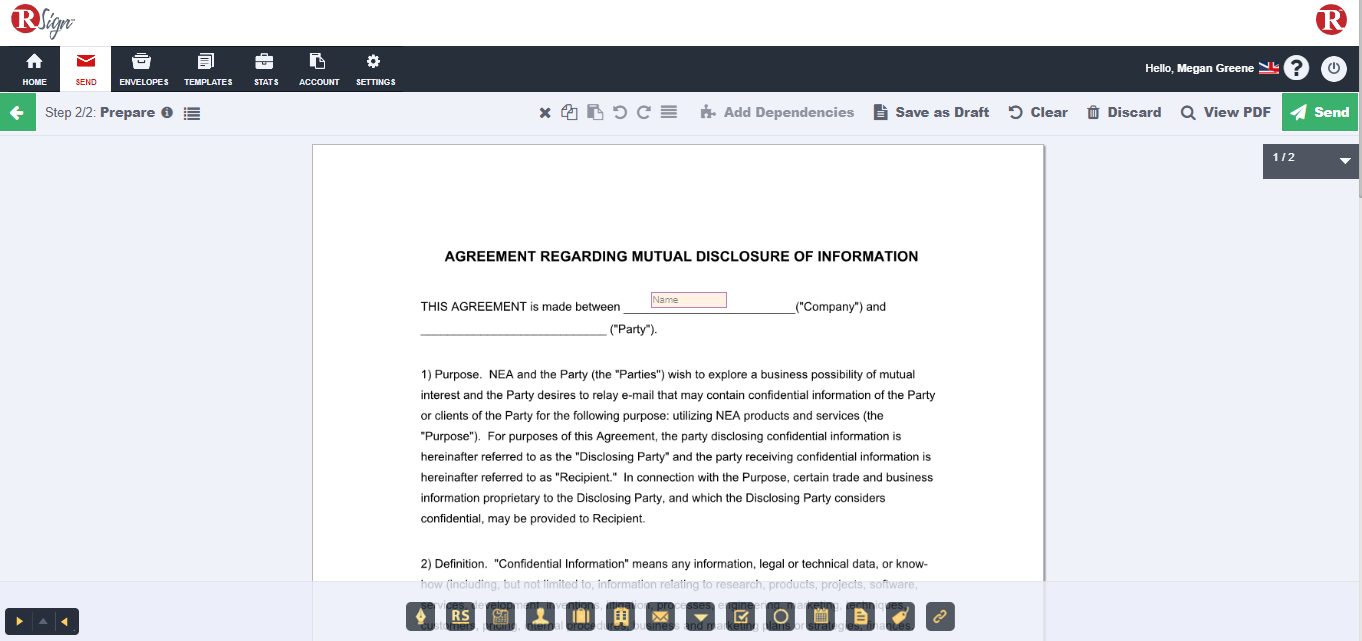 3. Click on the Copy button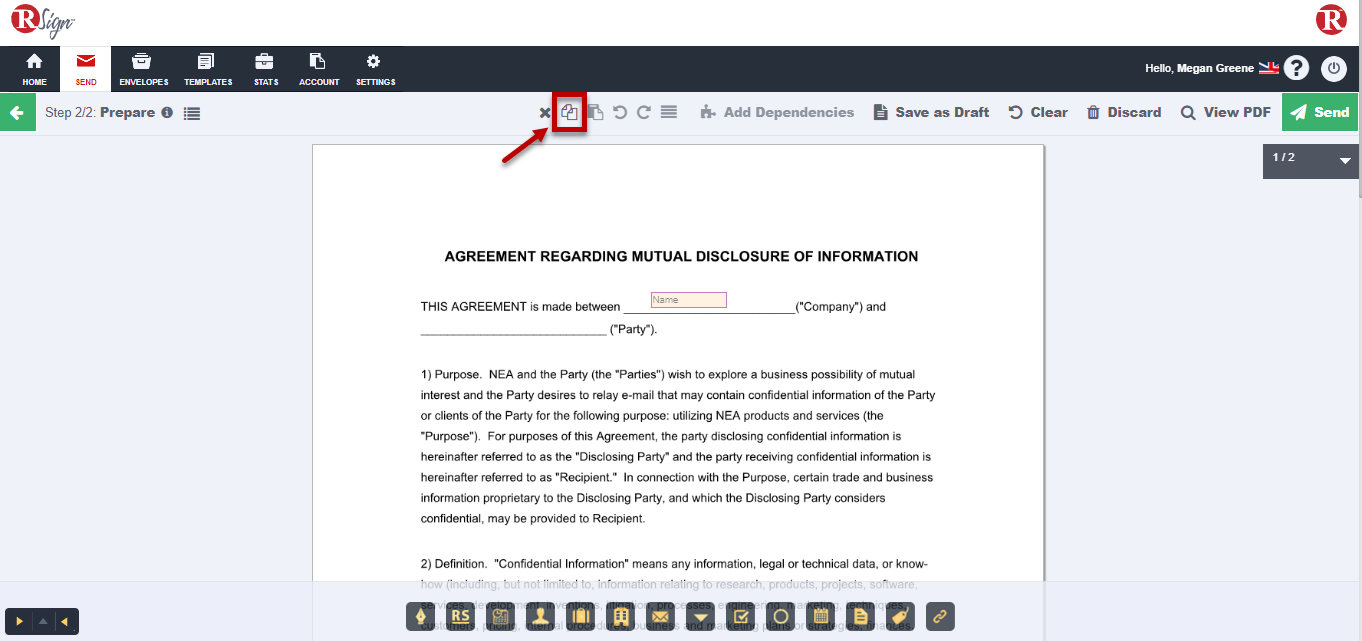 After clicking on the Copy button, the Paste button will become active and clickable
4. Click on the Paste button to add the copied field in the document as many times as desired.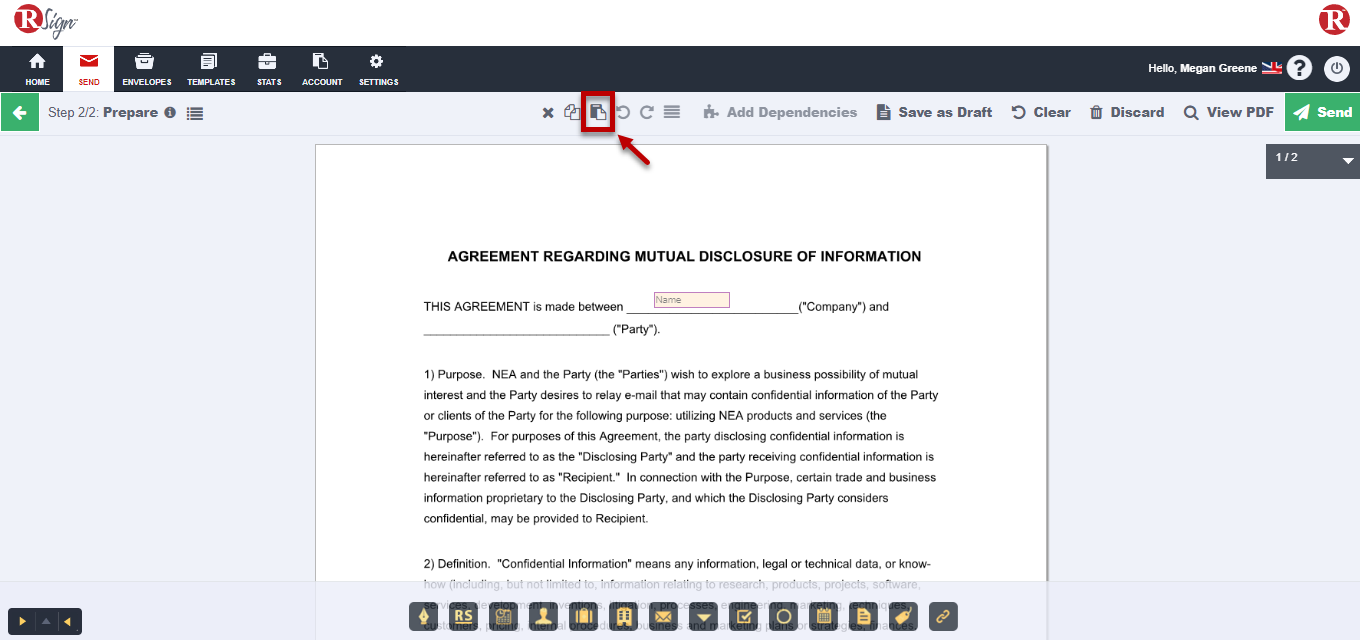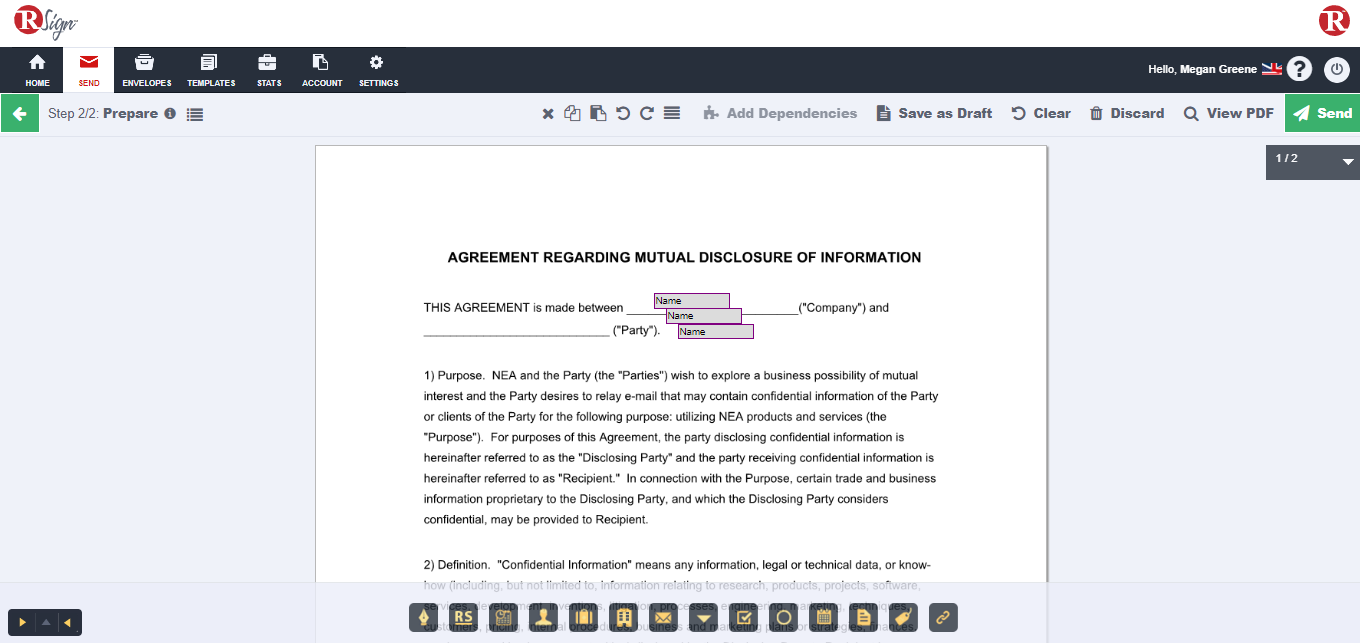 5. Move the fields to the correct location in the document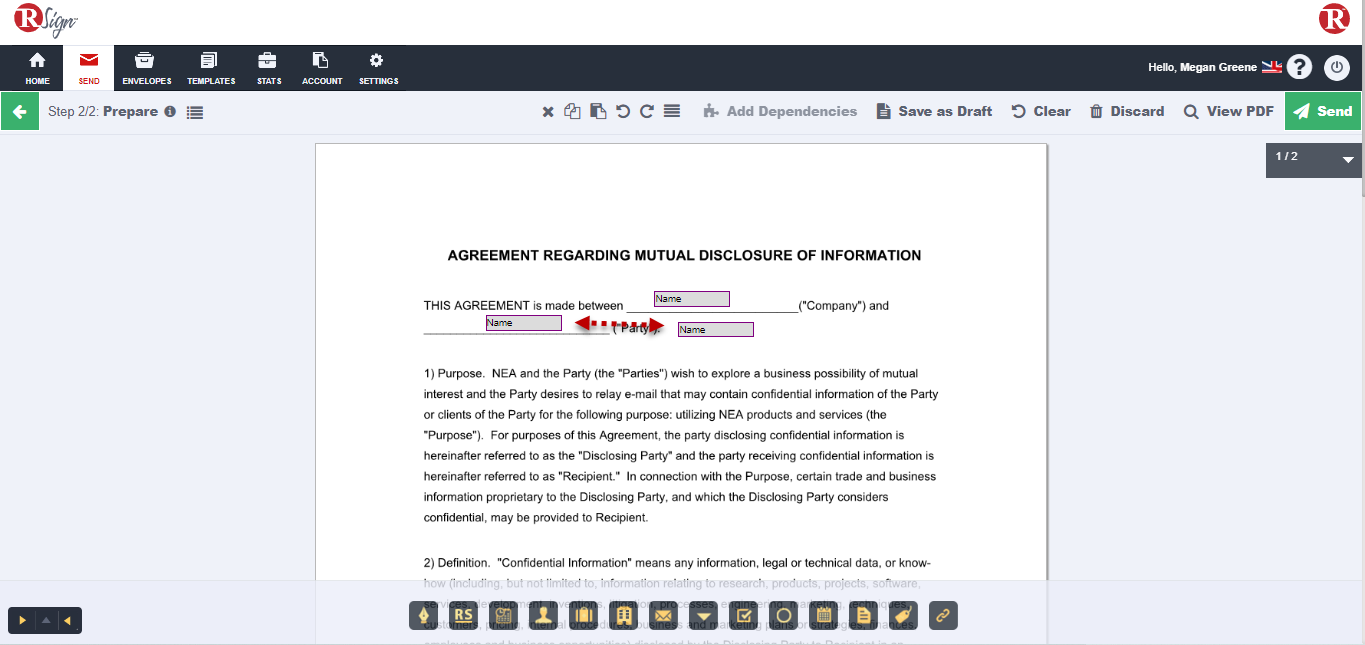 Alternatively, you can press and hold the Ctrl key on the keyboard and click on the individual controls you would like to copy and paste. CTRL+C to Copy, CTRL+V to Paste.
Note: The pasted Control Fields will have identical settings as set for the original copied Control Field.
Undo/redo buttons
Click on the undo/redo buttons on the top toolbar to reverse recent copy/paste actions.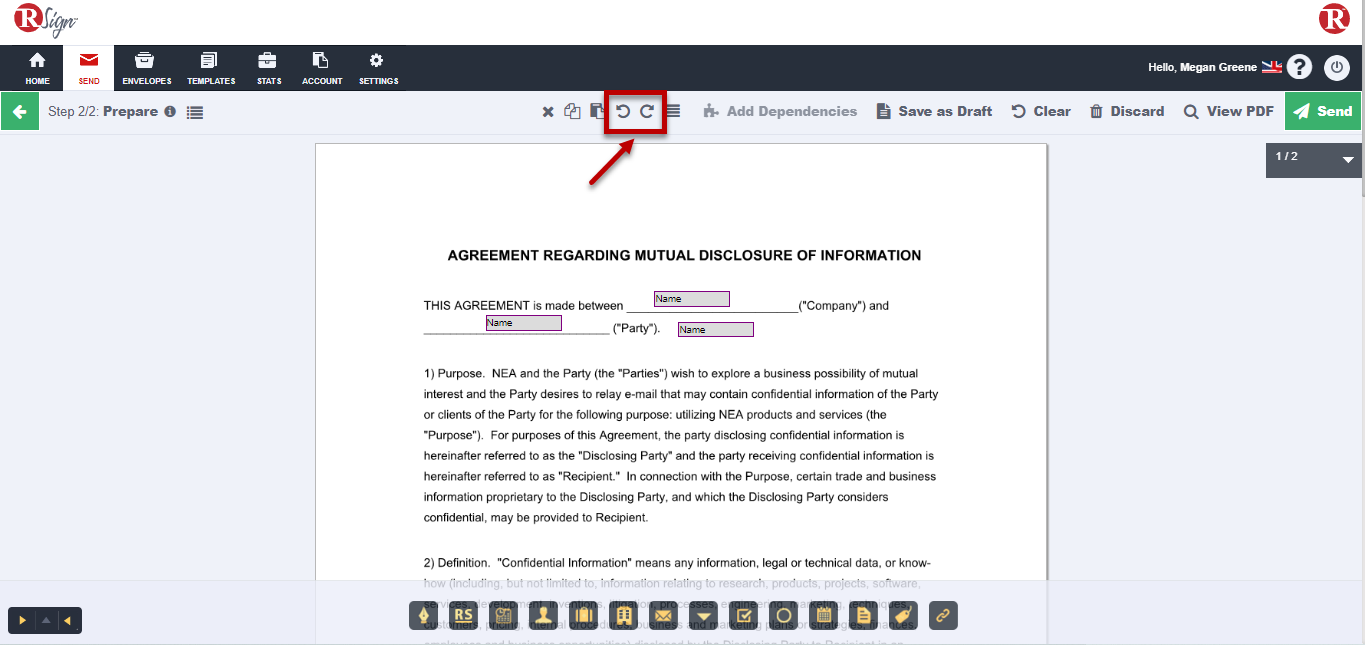 Example: If you copy and paste a field too many times, you can click on the Undo button to reverse the Paste action.
You can also press Ctrl+Z to Undo or Ctrl+Y to Redo