The E-Sign – Send for Signature feature allows the recipient to electronically sign and timestamp an email and each page of attachment(s) entirely by email. The three options are explained below.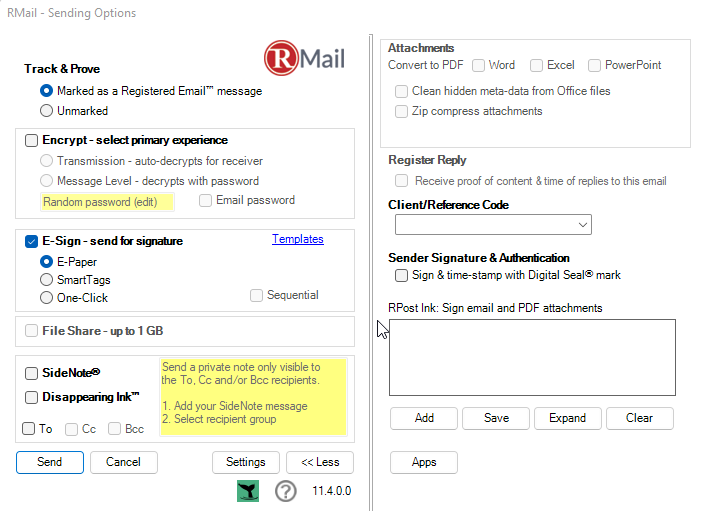 Allows the sender to quickly send documents to be signed or to have text added to them in the recipients' web browser.
The recipient can sign and add text to the document through three different input methods: drawing the signature with the mouse, finger or input device, typing their name in a signature font, or adding text in the document where needed.
Allows the sender to add text field tags in any document they want the recipient to sign.
The recipient simply views and e-signs inside a web browser. The recipient's e-signature and other information inputted are automatically placed on the text tags in the original document.
The e-sign process is completed entirely within email, with no need for the e-sign recipients to visit any web browsers.
The recipient's e-signature is captured with just a click of the mouse in their received email.