The E-Sign – Send for Signature feature allows the recipient to electronically sign and timestamp an email and each page of the attachments entirely by email. This article focuses on the E-Paper option.
E-Sign: E-paper
- Allows the sender to quickly send documents to be signed or to have text added to them in the recipients' web browser as though it was paper.
- Senders may obtain signatures for up to 100 recipients on up to 10 attachments per message, either on a first-come first-sign basis or sequentially. Senders receive a single PDF with a signature certificate plus a Registered Receipt™ authenticatable forensic audit trail record. Senders may add RMail email encryption for privacy and compliance.
To use the E-Paper feature, follow these steps:
1. Compose an email.
2. Attach any document or multiple documents you would like to have reviewed and signed.
3. Click on the Send Registered button.
4. In the pop-up feature panel check the E-Sign box. The default feature is E-Paper.
5. Click on Send.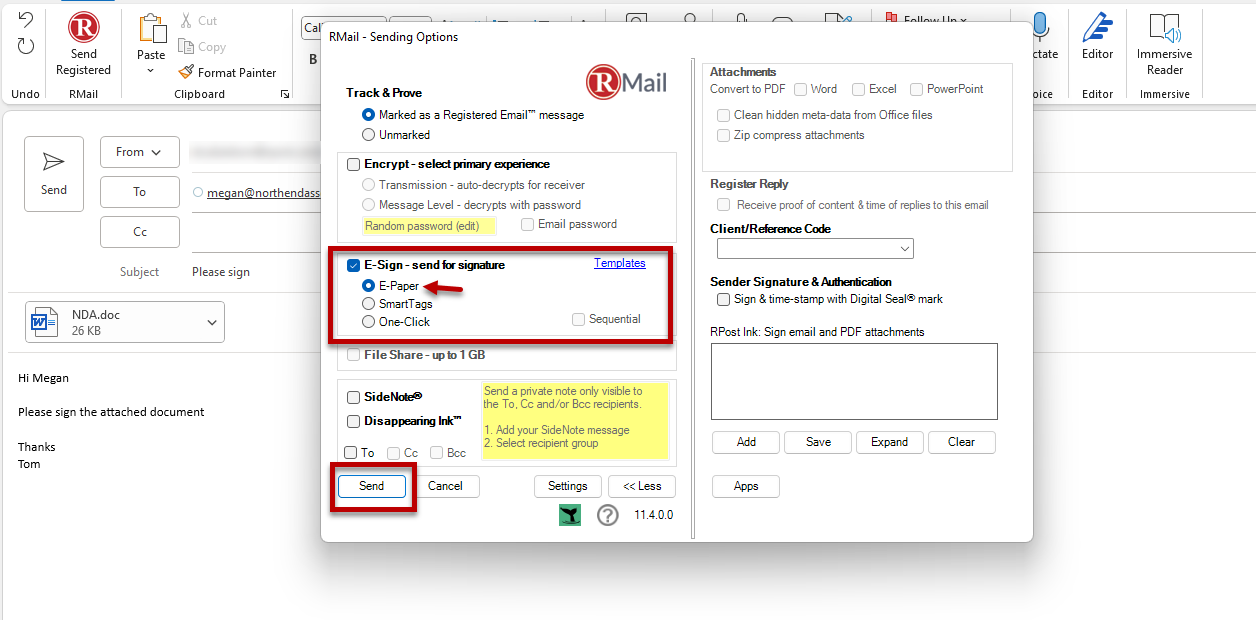 The recipient will receive an email inviting them to view and sign a document. When they click on the VIEW & SIGN DOCUMENT button, it will open a new tab on their web browser with a quick signing instruction page and then the document to review and sign.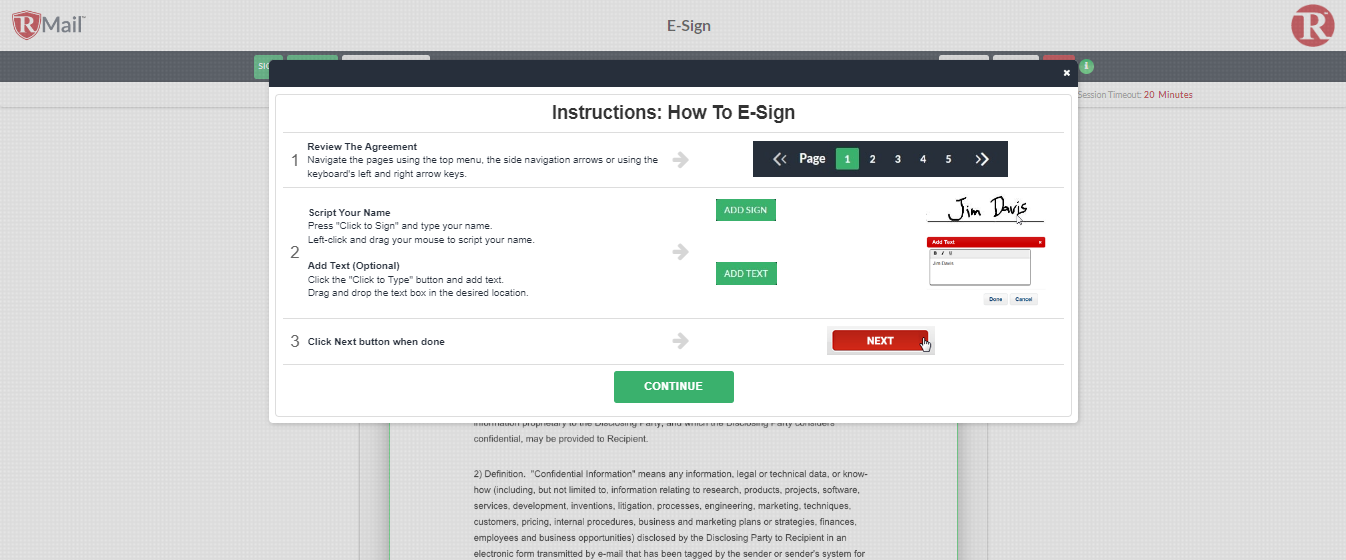 The signer may:
- Draw on the document or script their signature with their mouse, finger or input device: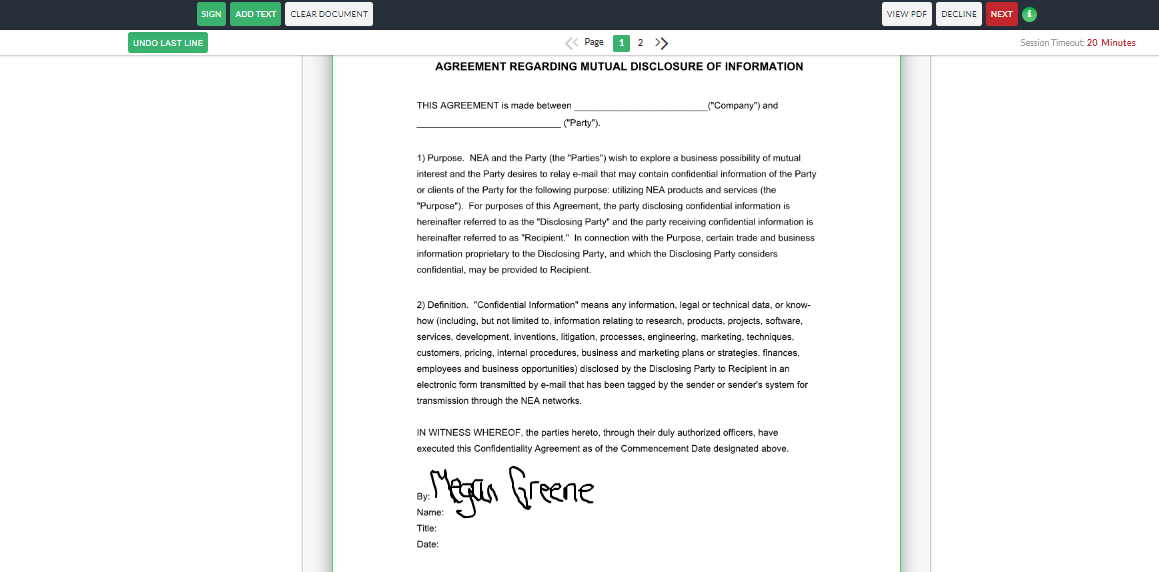 - Type or sign their name in a signature font: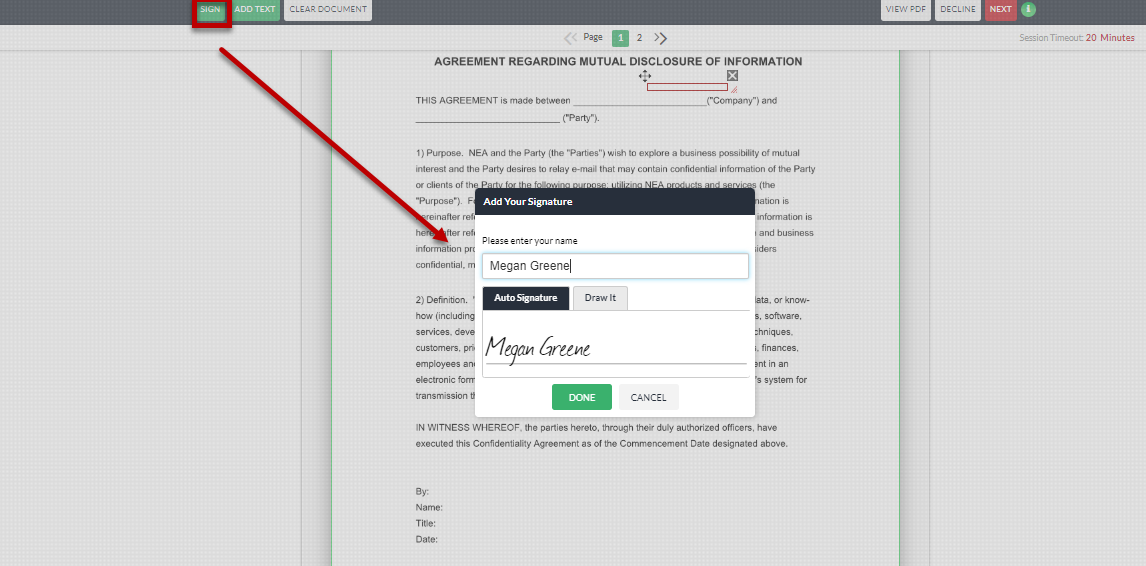 - Add text to the document when and where needed: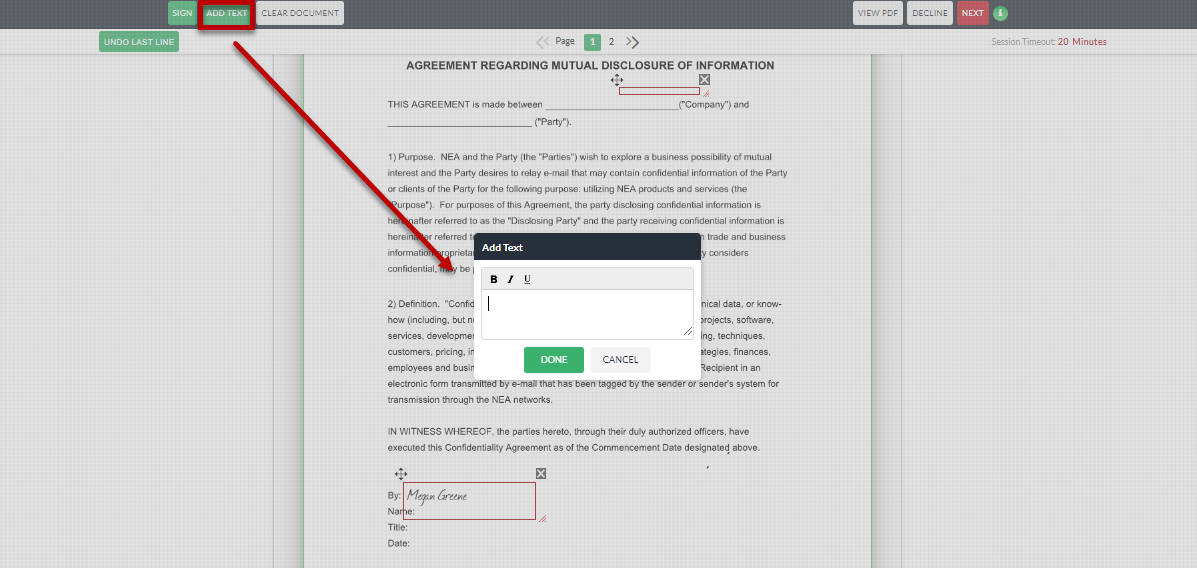 - Click on the NEXT button, which brings them to the final touchpad screen where they may enter their name, signature and other fields before the document is returned signed to all parties. After complete, the signer presses the Click to Sign button.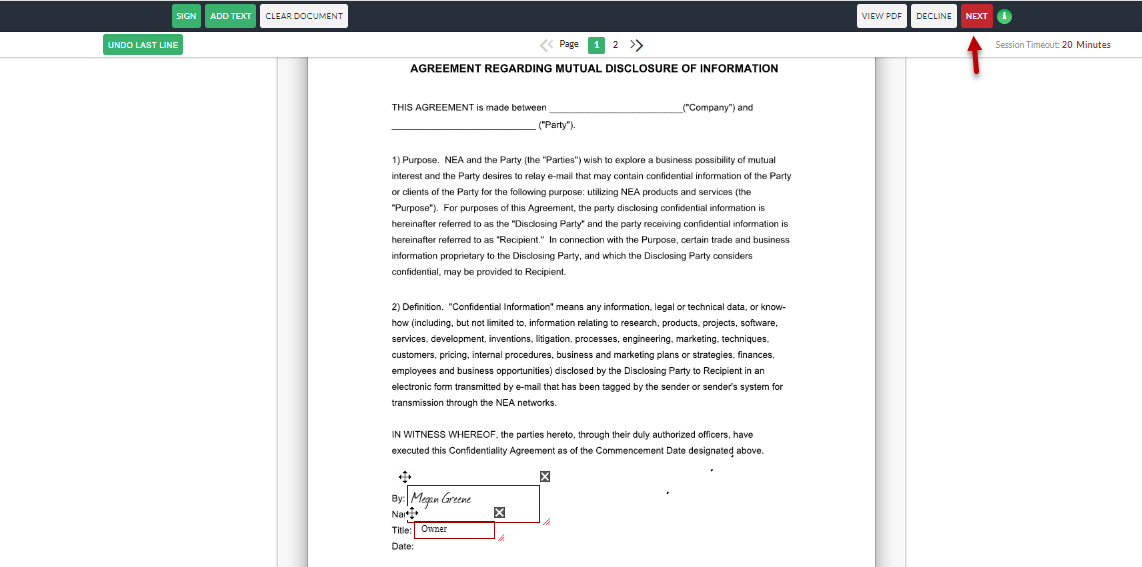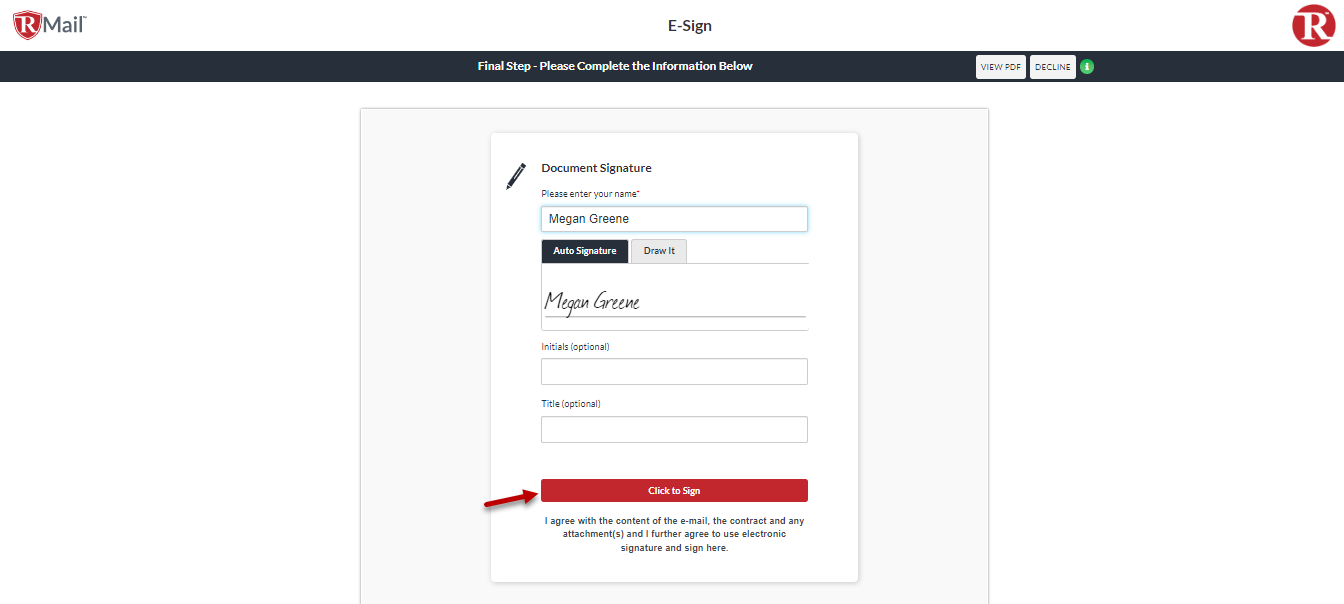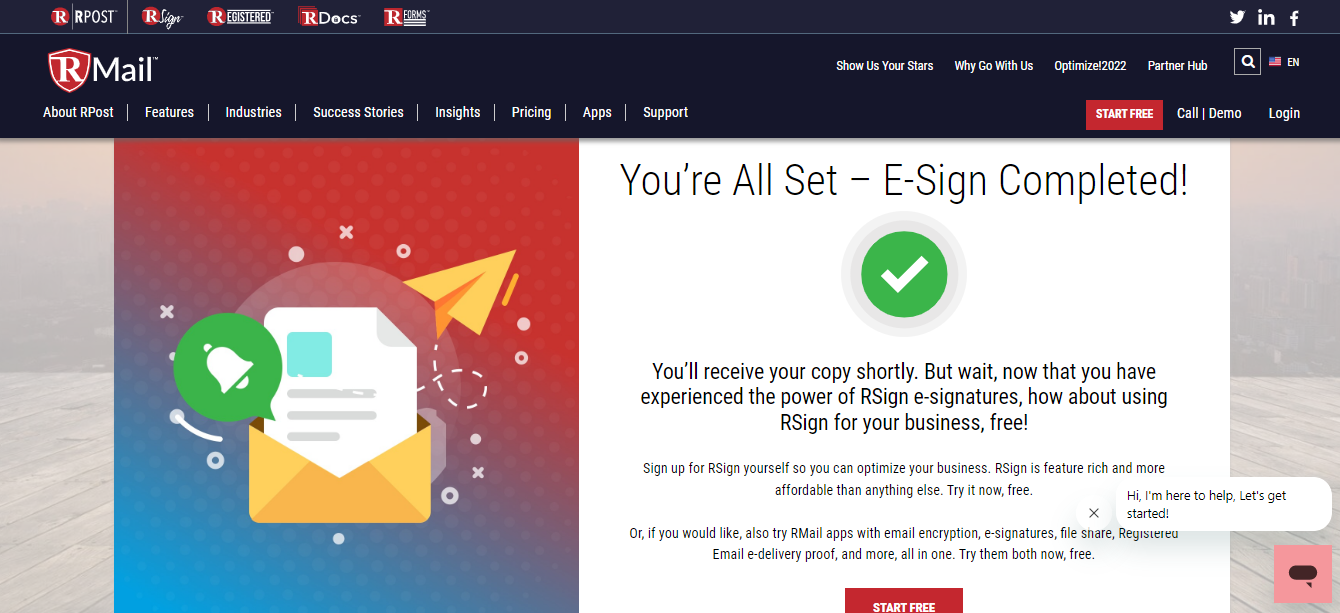 6. Once all signers have signed, an email is returned to all parties with the signed document attached.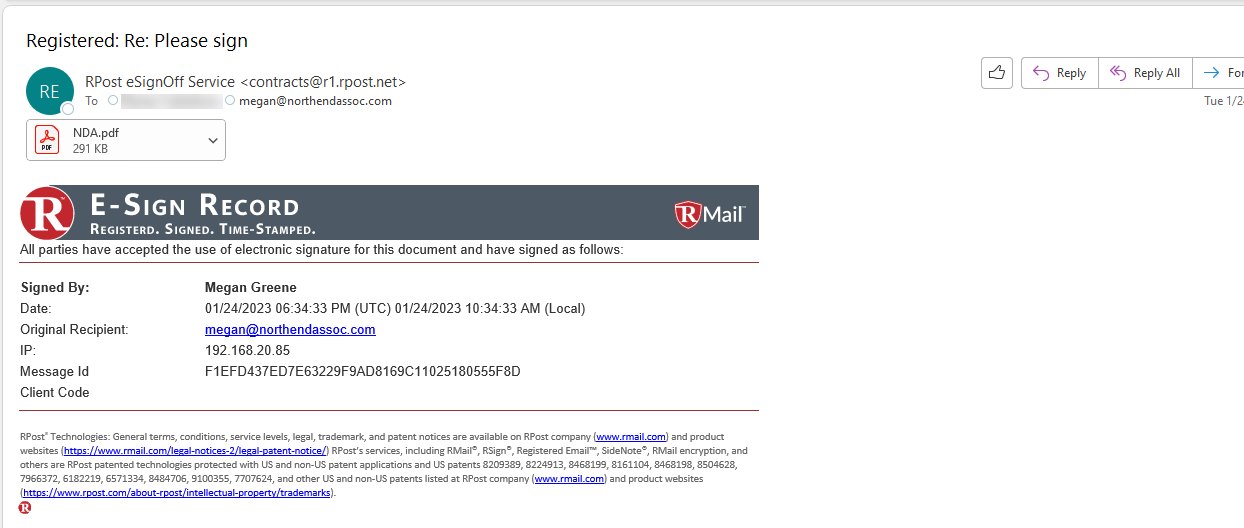 7. The signed document contains all the information inputted by the signer. It also contains a Time and Date stamp on the bottom left corner of every page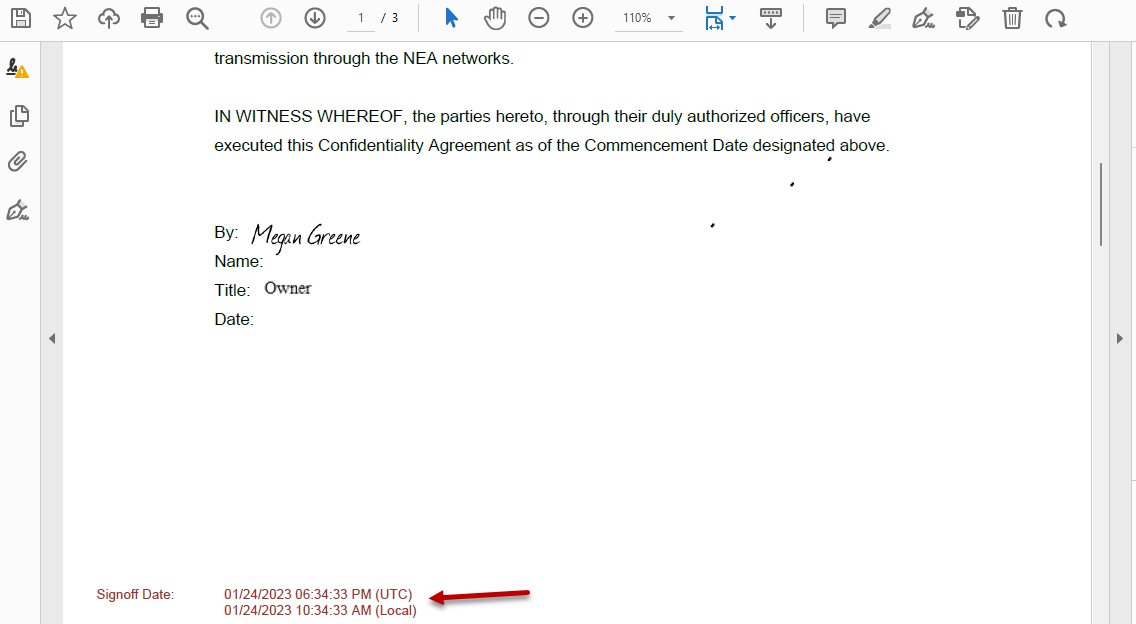 8. The final signing certificate can be found appended to the last page of the document.