The E-Sign – Send for Signature feature allows the recipient to electronically sign and timestamp an email and each page of attachments entirely by email. This article focuses on the SmartTags option.
SmartTags
- Allows the sender to add text field tags in any document they want the recipient to sign. It is best for commonly used documents that need a recipient signer name, date and/or e-signature, but the sender may also add Custom Tags when other information from the signer is required, such as Company name. Read this article to learn more about Standard and Customs Tags.
- The recipient simply views and e-signs inside a web browser. The recipient's e-signature and other information inputted are automatically placed on the text tags in the original document.
- Senders may obtain signatures for up to 100 recipients on up to 10 attachments per message, either on a first-come first-sign basis or sequentially. Senders receive a single PDF with a signature certificate plus a Registered Receipt™ authenticatable forensic audit trail record. Senders may add RMail email encryption for privacy and compliance.
To use the SmartTags feature, follow these steps:
1. Compose an email
2. Attach any document or multiple documents containing RMail e-sign text tags you would like to have reviewed and signed. Read this article to learn how to create a document using Smart Tags
3. Click on the Send Registered button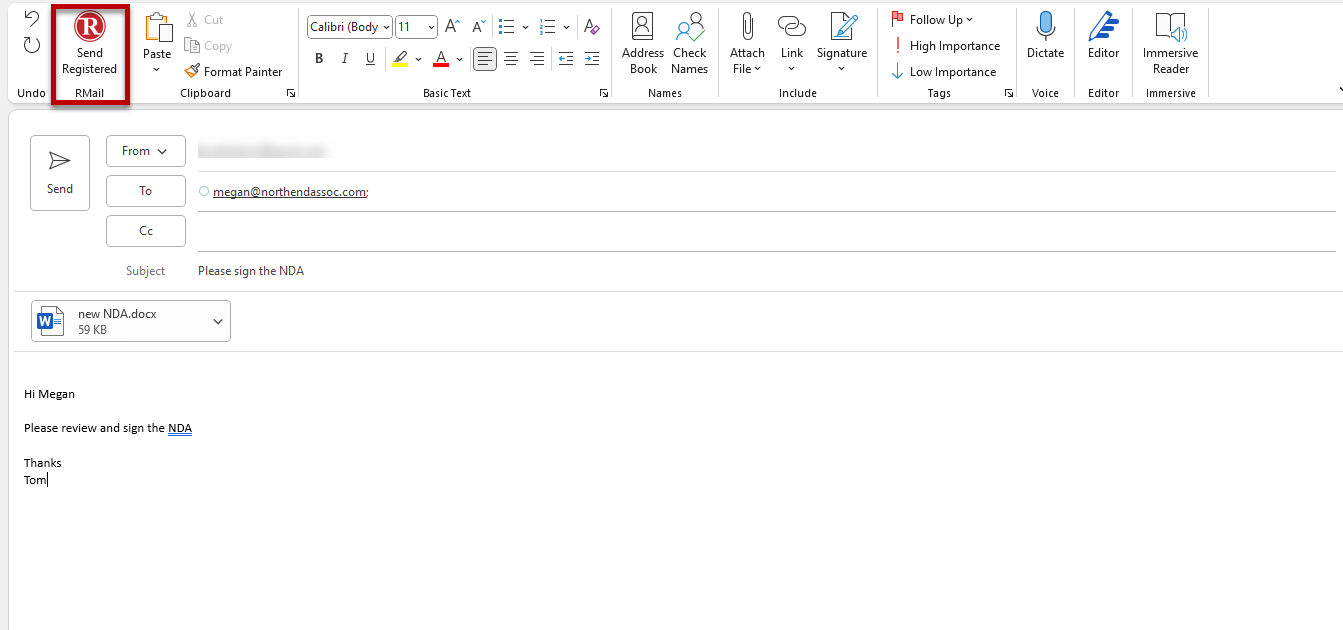 4. In the pop-up feature panel check the E-Sign box and select the SmartTags option
5. Click Send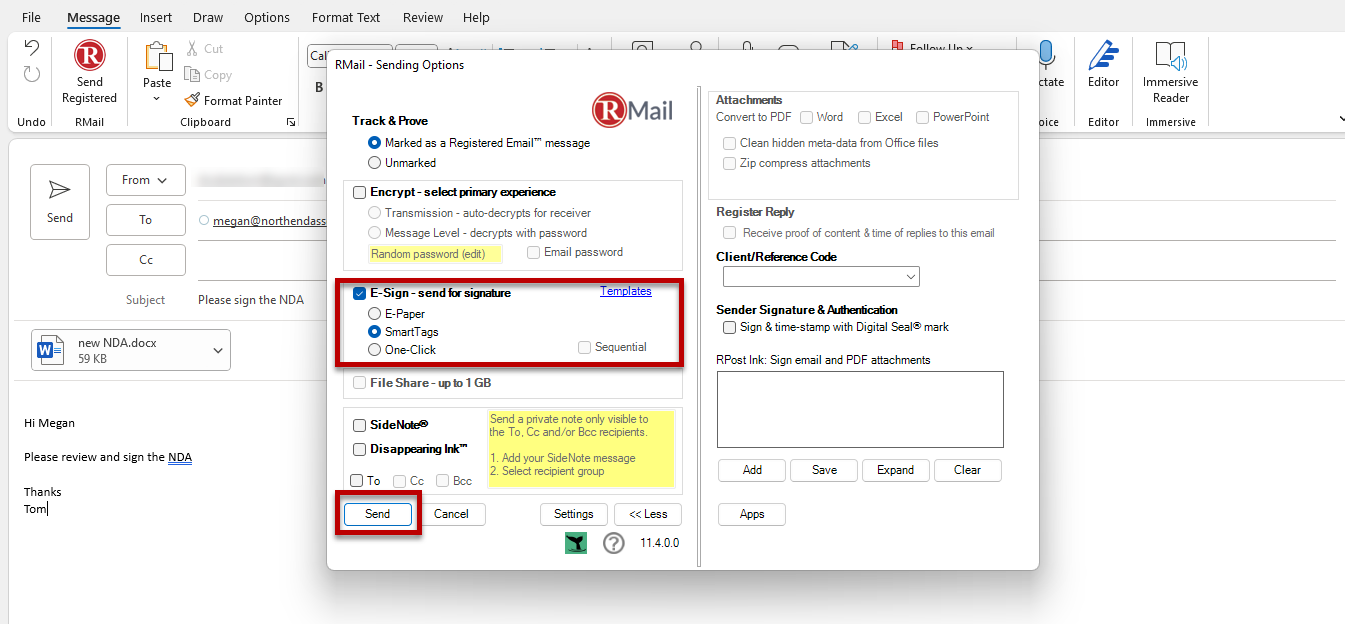 The recipient will receive an email inviting them to view and sign a document. When clicking on the yellow VIEW & SIGN DOCUMENT button, a new tab will open on their web browser with a quick signing instructions page.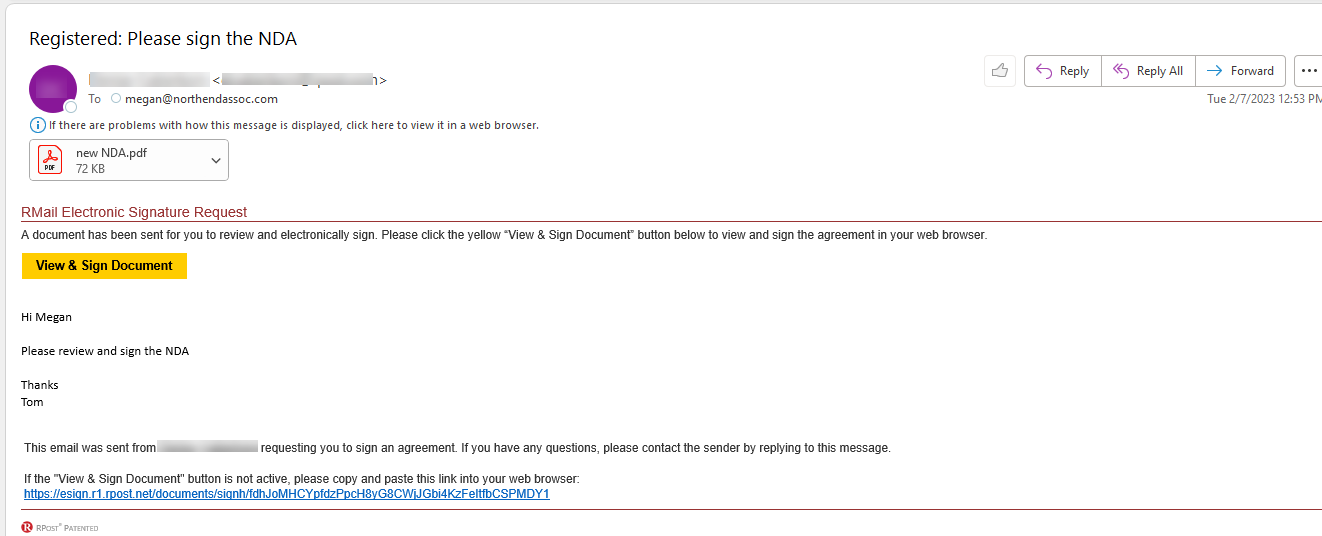 6. After clicking on the Continue button, they will be directed to the document to review and sign.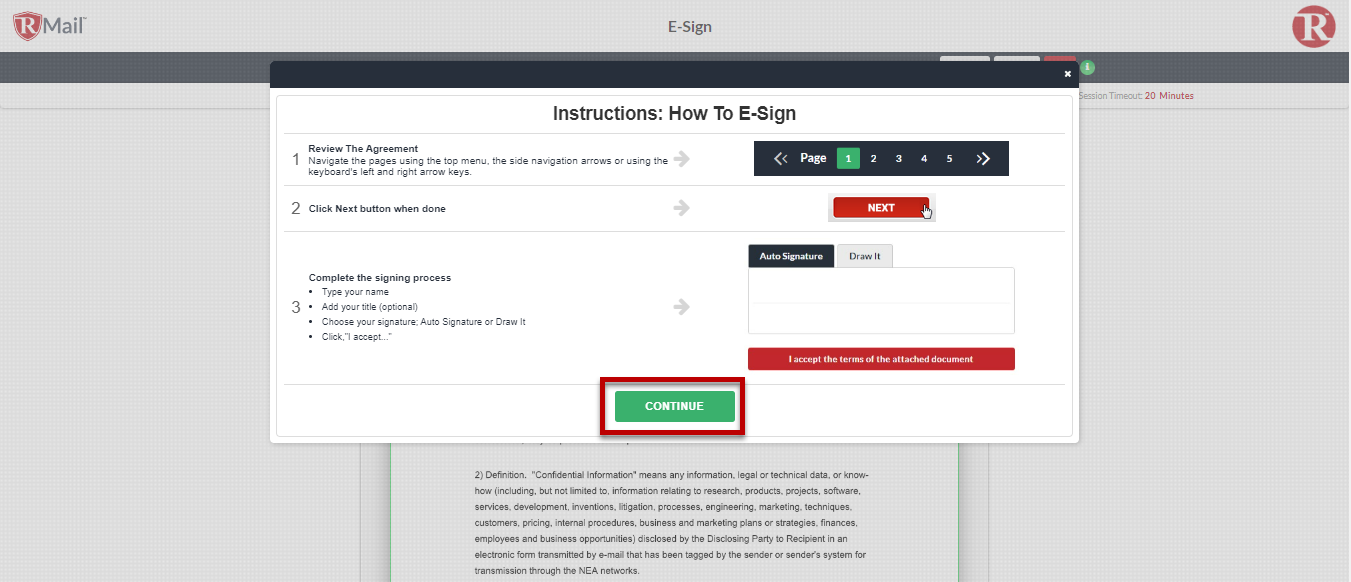 7. Clicking on the red NEXT button after reviewing the document will bring up the Document Signature window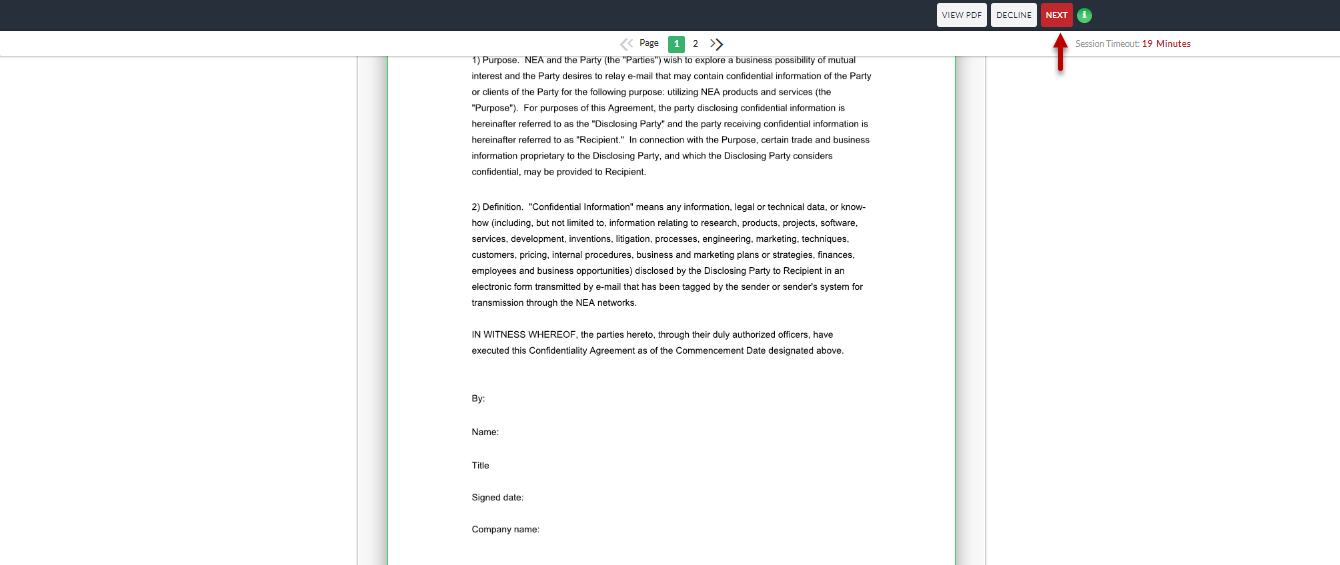 8. The signer must complete the requested fields and then press the CLICK TO SIGN button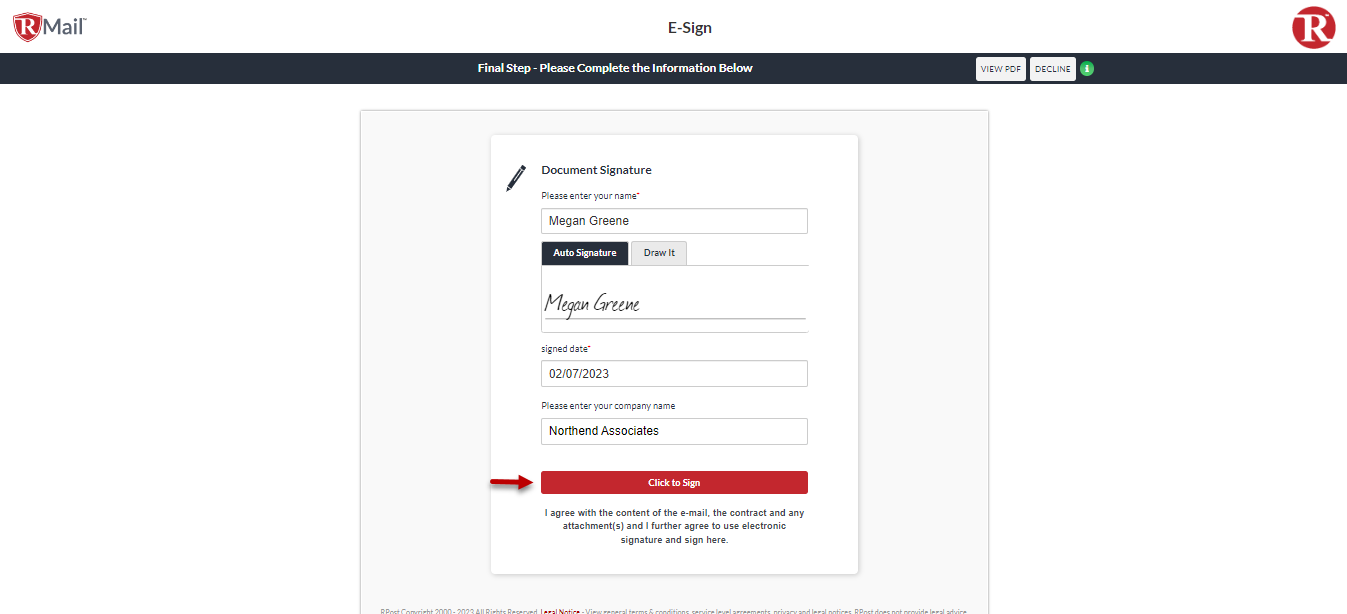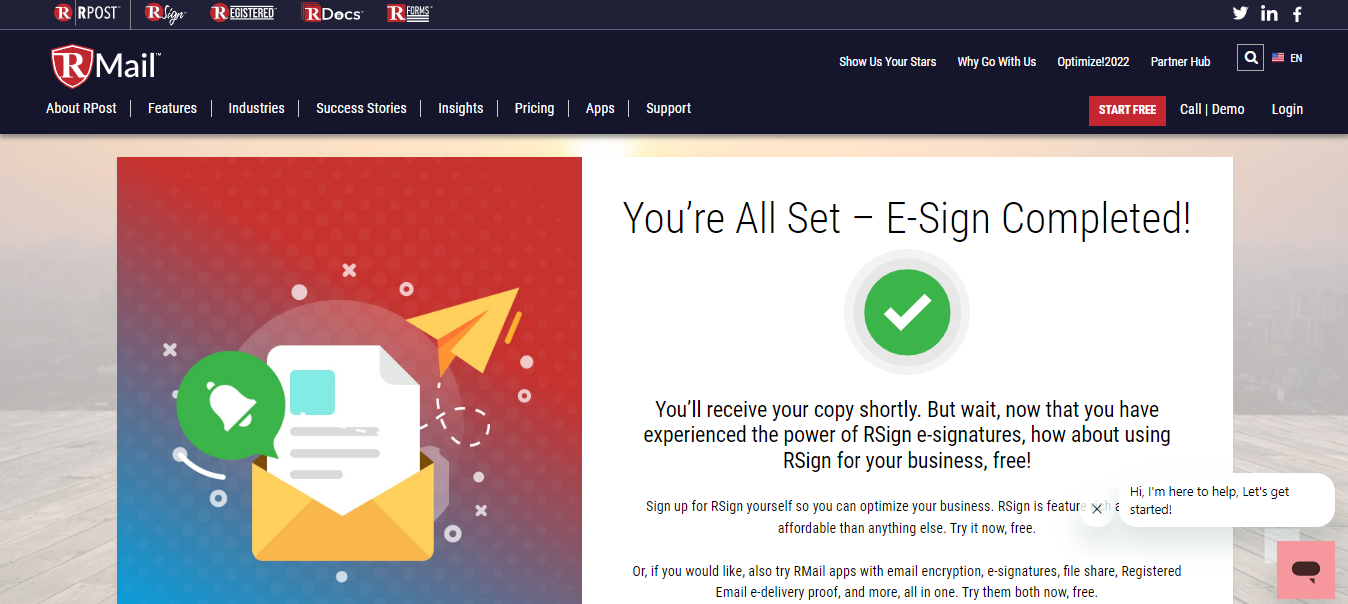 9. Once all signers have signed, an email is returned to all parties with the signed document attached.


10. The signed document contains all the information inputted by the signer. It also contains a Time and Date stamp on the bottom left corner of every page.

11. The final signing certificate can be found appended to the last page of the document.