Message Templates allow the sender to create standard messages to include as the email subject and body when sending a document for signature.
This article covers these topics:
Creating a message template
Click on the TEMPLATES tab and then click on the Create Message Template button.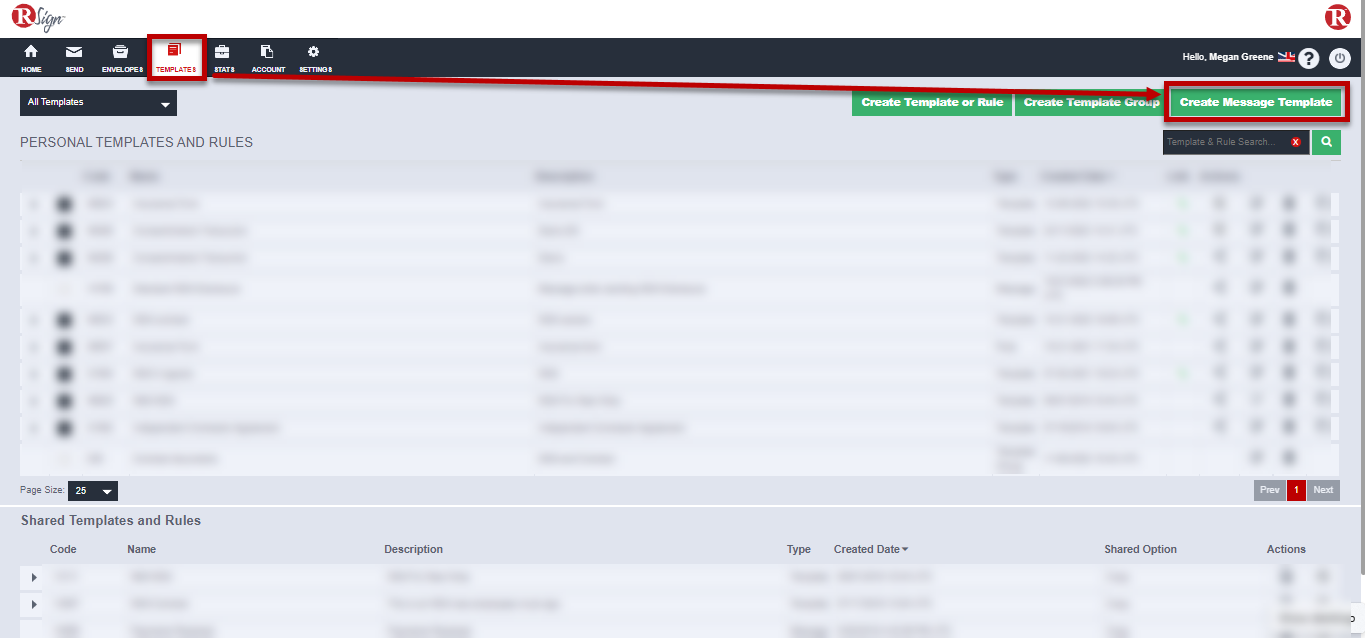 Set the Name and Description of the Message Template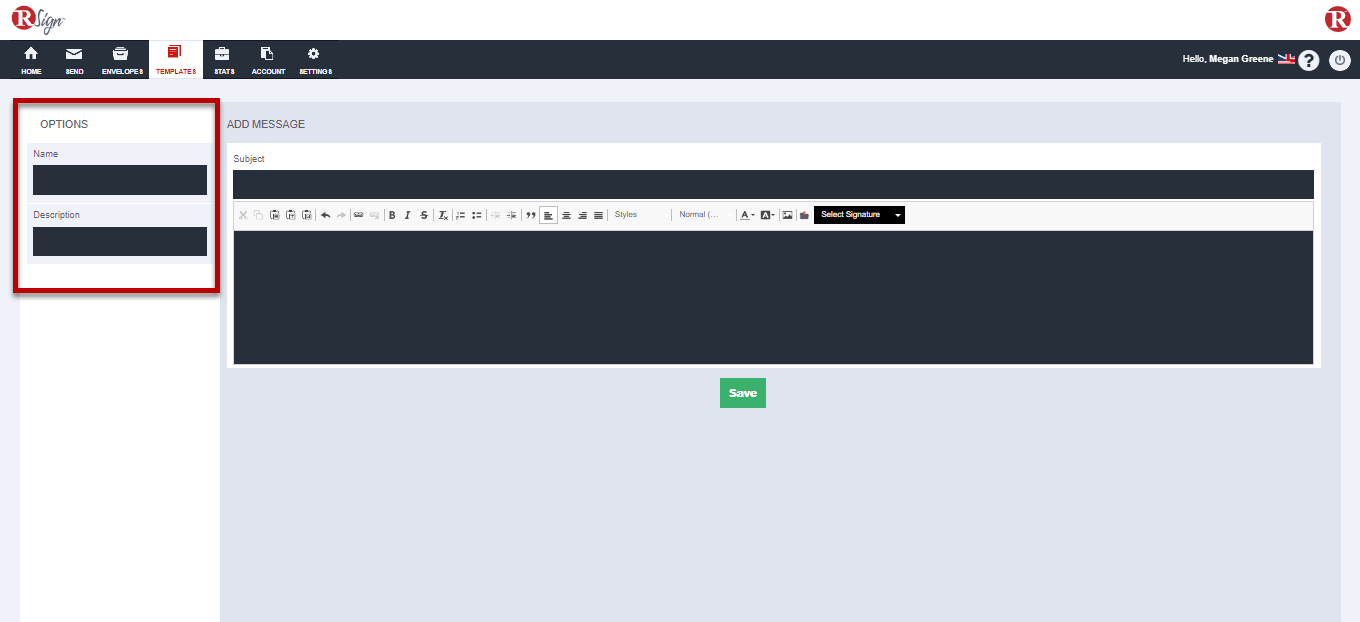 ADD MESSAGE. Enter the subject and email body that you would like to use for this message template.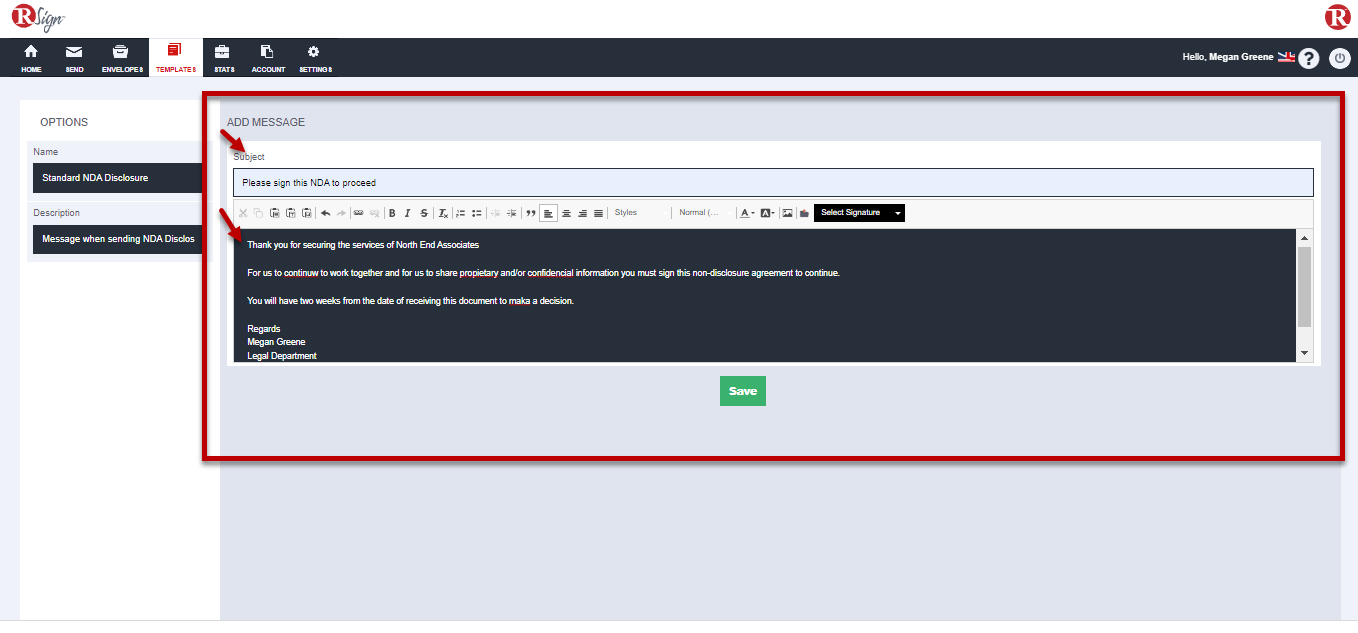 Press the Save button.
You will be returned to the main page of the TEMPLATES Tab. The new template will appear as a Message under Personal Templates and Rules.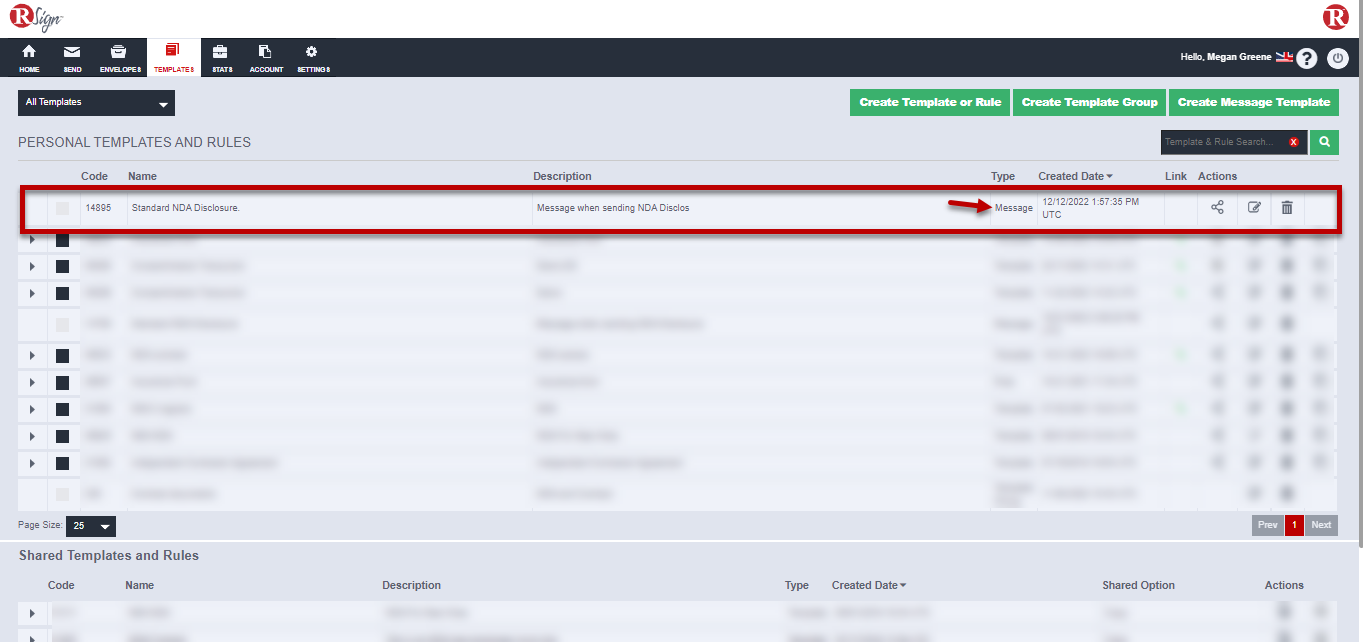 Read the following article to learn how to share Message Templates
Using a message template
Create an envelope as usual. To learn more, read the following article explaining how to send a document for signature.
In the Add Message section, click on the Message Template dropdown menu and select the Message Template you would like to use.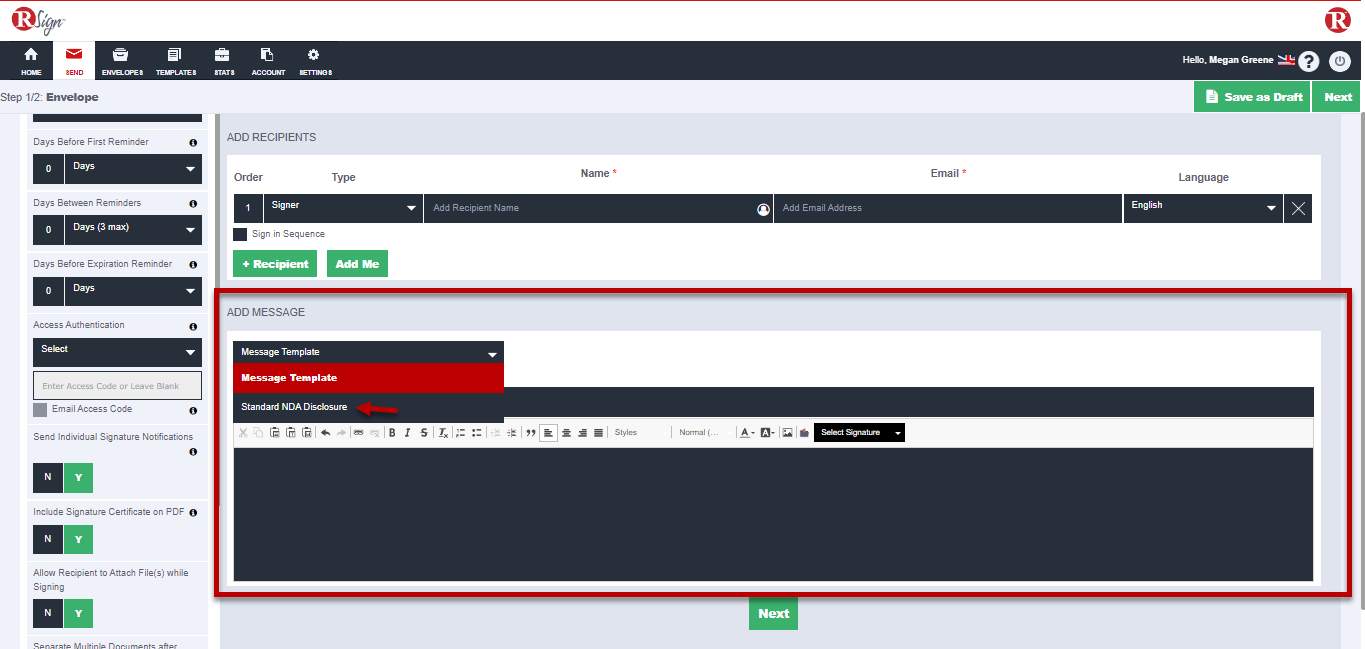 After the subject and email body populates, you can edit the text to further customize the message specifically for the envelope recipients.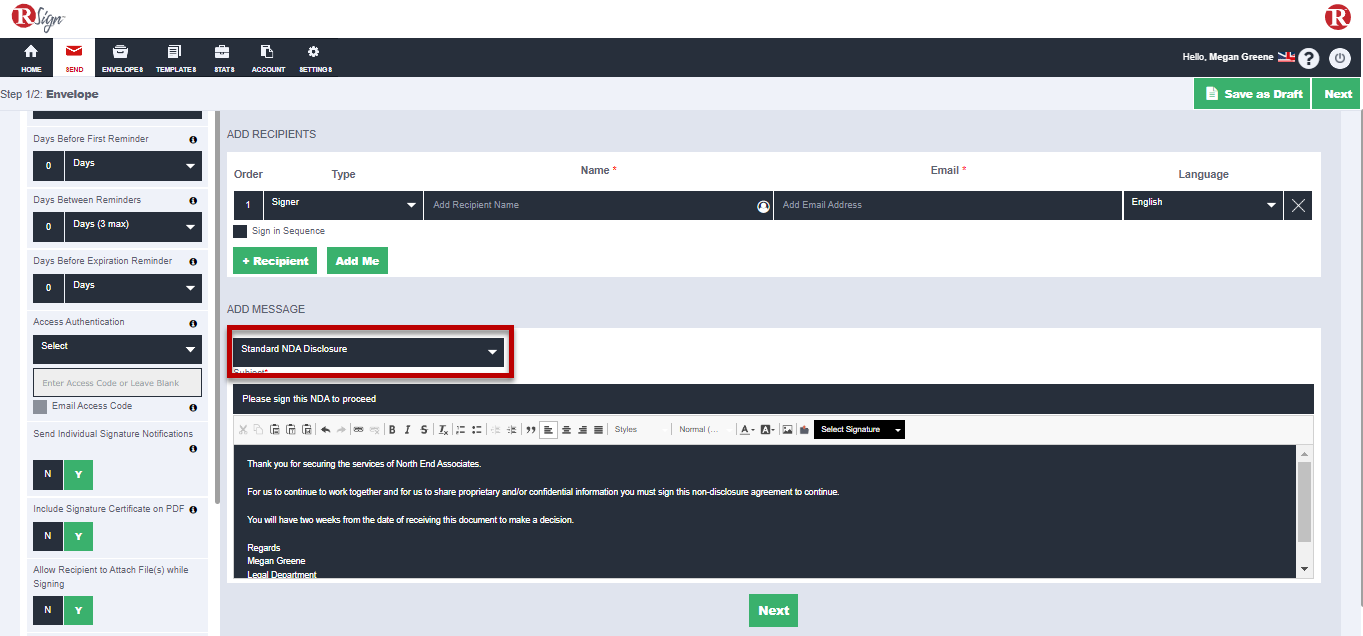 Click on the Next button to continue preparing your document for signature.
Signer view