After installation, RMail adds a "Send Registered" button to your email client, which launches the features of the service

To send an email using the RMail service, the steps are simple 
Compose an email like any other message.

Attach files of any type to the email.

Press the "Send Registered" button
*Screenshots are from Microsoft Outlook 2016 Desktop using the RMail plug-in, the most common installation.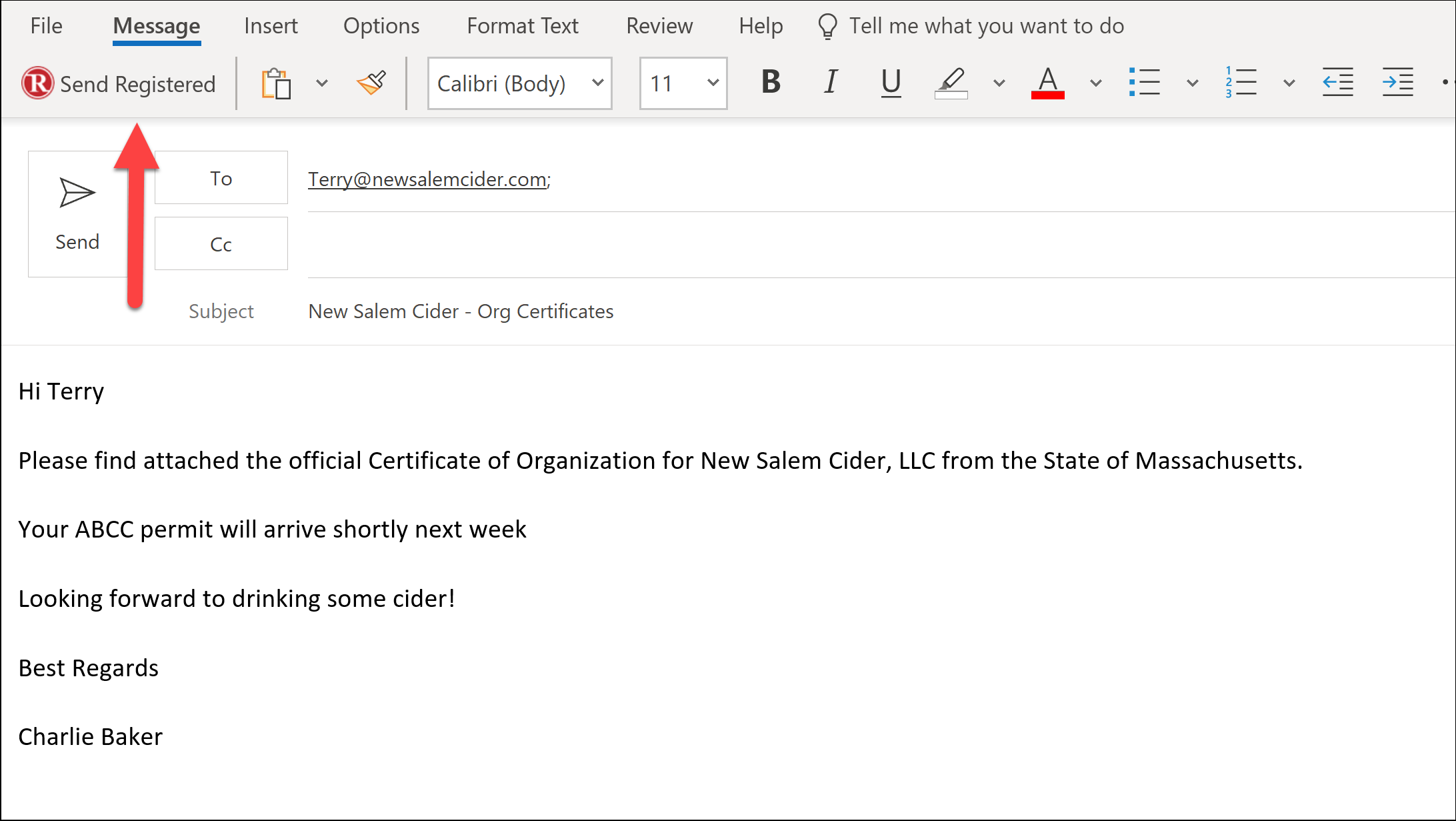 Please note
RMail emails may have up to 50 recipients per message.
RMail emails may be up to 20MB in size or up to 200MB with the LargeMail service in use.
Once you hit the Send Registered button,
The RMail Feature & Options Panel will appear enabling the different RMail features & options available to you for sending your Registered Email.
The RMail Feature Panel looks like this.