After installation, RMail adds a "Send Registered" button to your email client. By pressing the button, you will be able to send emails using the RMail service and all the available features.
In Outlook, the button is located in the upper left corner of your email composer window.
To send an email using the RMail service, follow these steps:
1. Compose an email like any other message.
2. Attach files of any type to the email.
3. Press the "Send Registered" button

4. Once you hit the Send Registered button the RMail Feature & Sending Options Panel will appear enabling the different RMail features and options available for sending a Registered Email.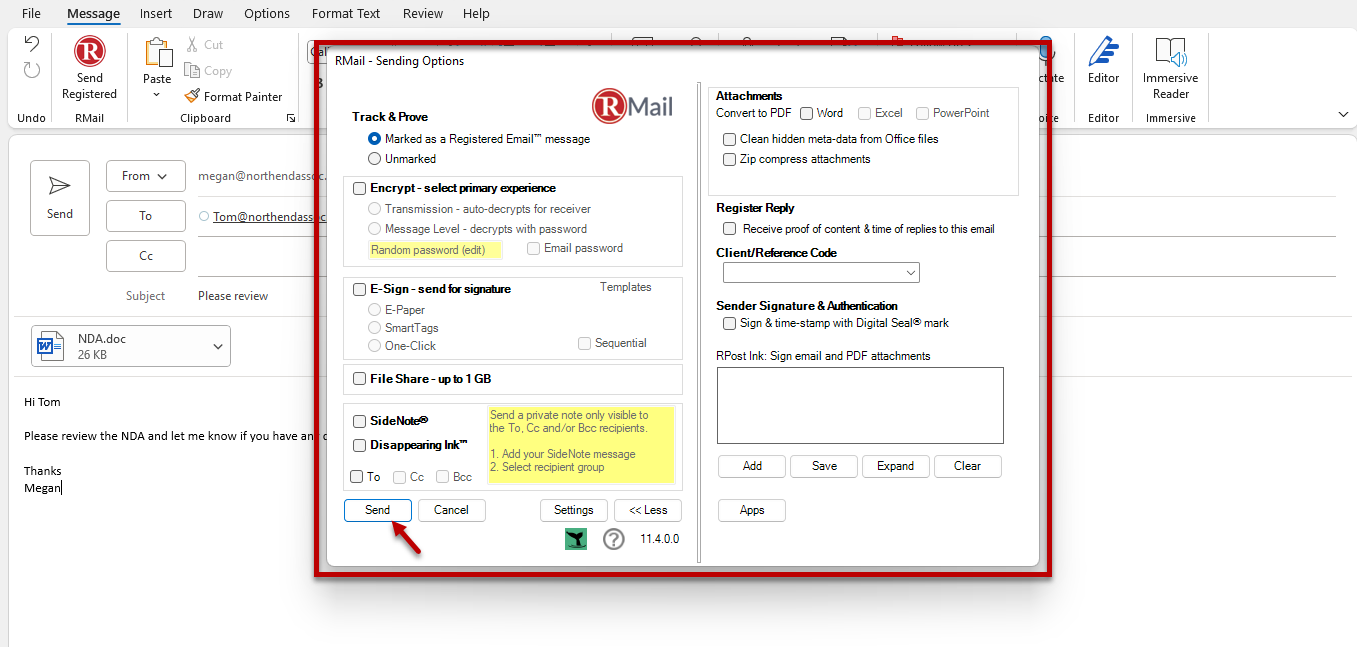 5. Once you have set the desired options for your message, hit the "Send" button in the Sending Options window.
Please note: RMail emails may have up to 50 recipients per message and may be up to 25MB in size or up to 1GB with the FileShare service in use.
For a general overview of these Features, please refer to the article Features at a glance
For more detailed information on each individual feature please refer to the article Outlook Desktop - Available Features