The SETTINGS tab is available for all RSign® user roles (Customer Admin, and User). Users assigned the administrator roles can view the PERSONAL and the COMPANY subtab and override user-level settings.
NOTE: The settings overridden by the administrators take effect after both the administrator and the user log out and log in again from their current browser sessions.
The Enable Recipient Language Selection setting provides the ability for the sender to select the applicable service language for each recipient. Email notifications and the user interface will reflect the selected language for that recipient for that envelope in particular.
This setting is available in the Advanced section under the COMPANY and PERSONAL tabs. If you do not see the options described in this article and wish to add them, please contact your RPost sales or account manager to enable them.
The Enable Recipient Language Selection setting is disabled by default. To enable it, follow these steps:
Click on SETTINGS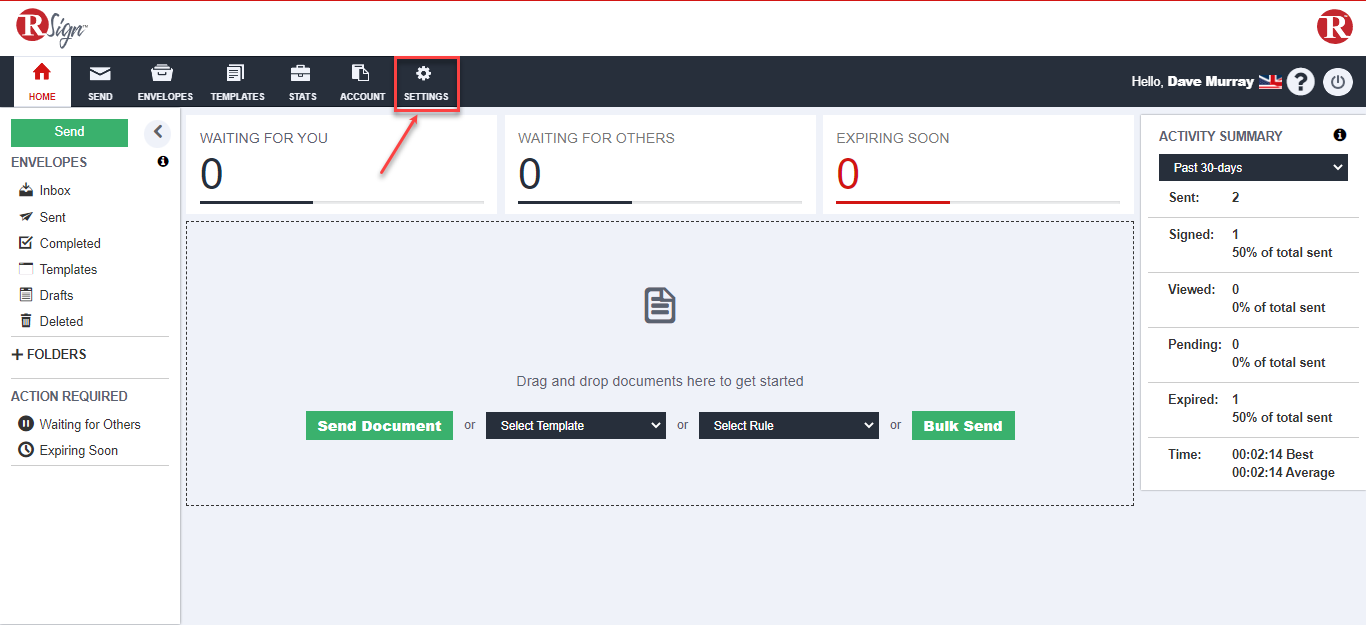 From the left-hand available options, click on the Advanced tab and look for the Enable Recipient Language Selection setting. There are two values, "Y" and "N". To enable the setting, select the "Y" option.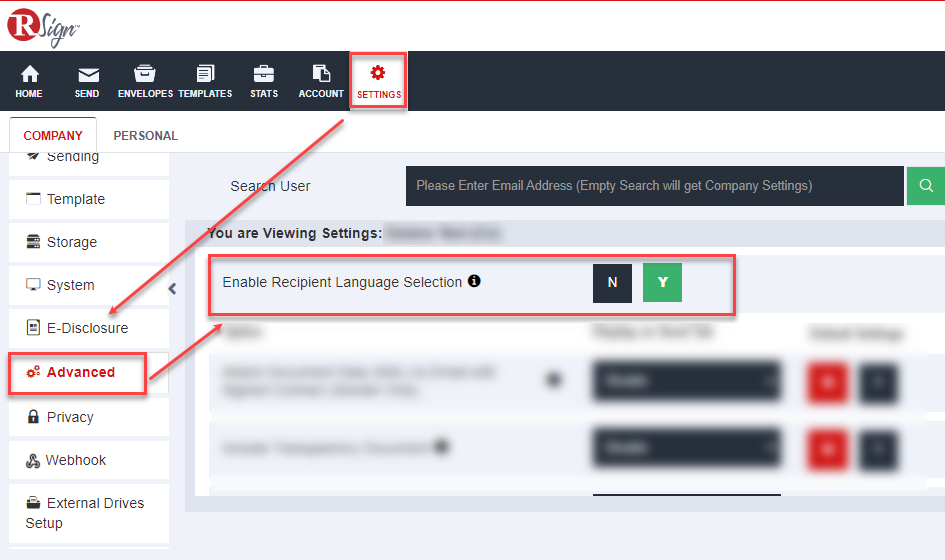 If the feature is enabled at Company level, it is strongly recommended that the Override User Settings checkbox is checked. By doing so, all users belonging to that company account will have the setting updated accordingly.

Save your changes.
Using the Recipient Language Selection Feature 
Senders can select the recipient's applicable language at the time of preparing a new signature request.
The sender can select a different language for each recipient, regardless of the recipient type. English is the default value. To change the language value, click on the language dropdown and select the desired option.

Each recipient will receive RSign notifications and will see the user interface in the corresponding language.