If someone who has received an RSign signature request does not wish to sign, or cannot sign for whatever reason, they have the ability to decline signing the document as well as provide a reason for declining.
How to decline a signature request
1. Click on the View & Sign Document button on the signature request email. A new web browser tab will automatically open to begin the signing process.
2. On the signing web page, click on Decline.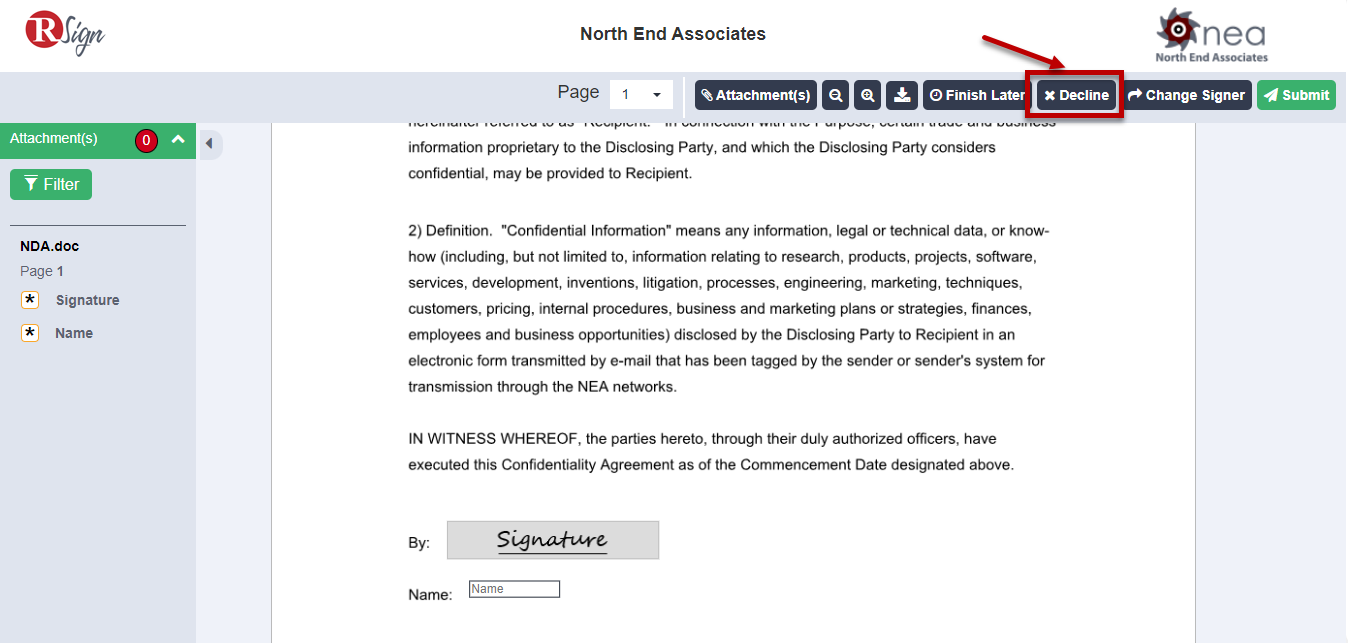 3. Enter a reason for declining the signature request. Then, press the green checkmark icon.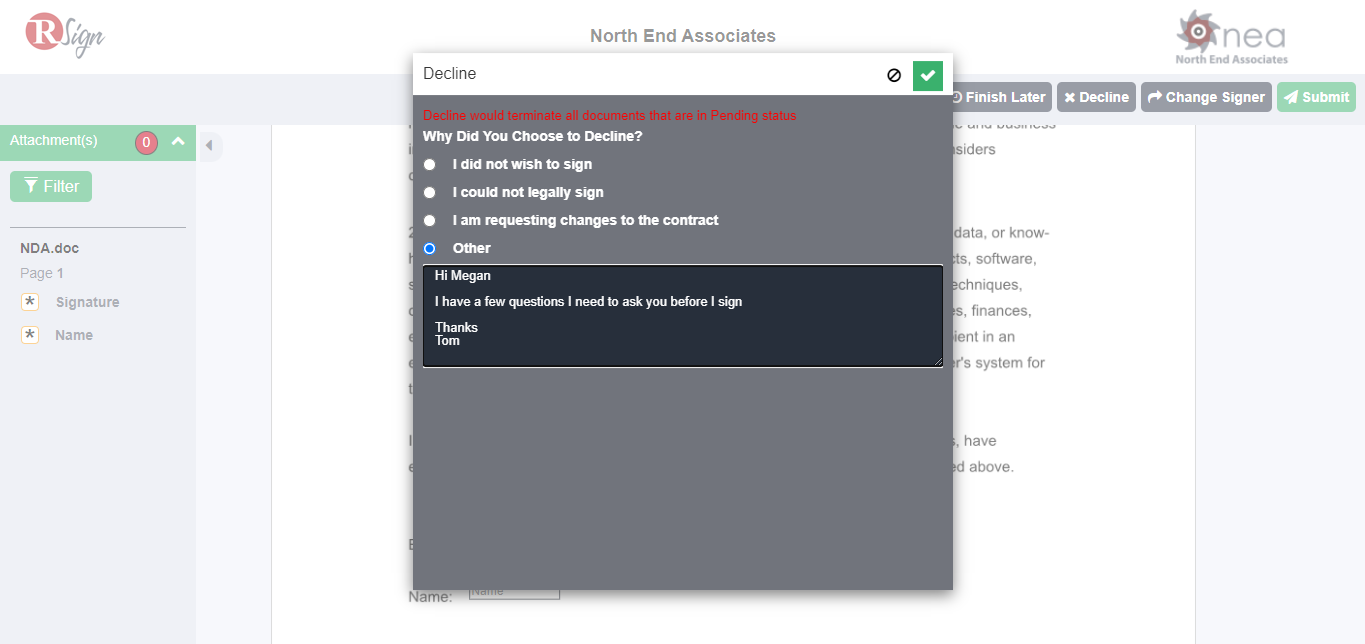 You will be directed to a web page confirming the submission.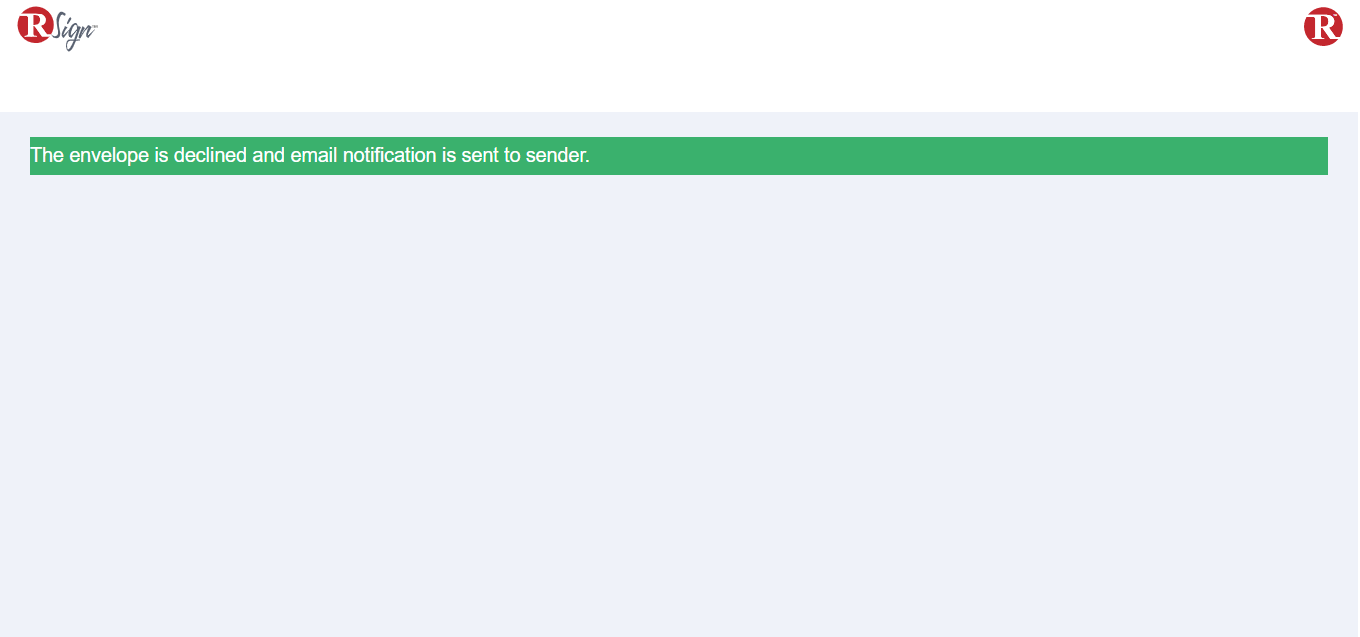 When someone declines to sign the document the Sender receives a notification that the document has been Terminated along with the note added by the person who declined it.
If any other person was set to sign this document, all other recipients will now be unable to do so, and they will be notified that the transaction has been terminated.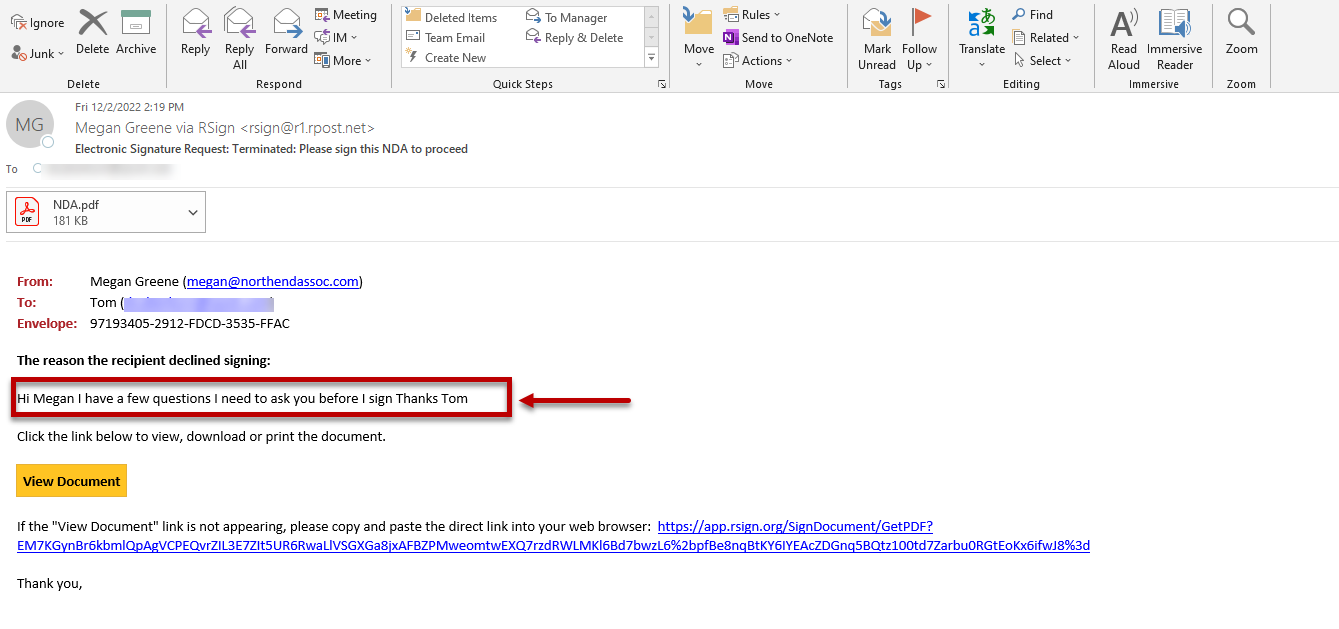 In the ENVELOPES tab, the status for that envelope is set to Terminated.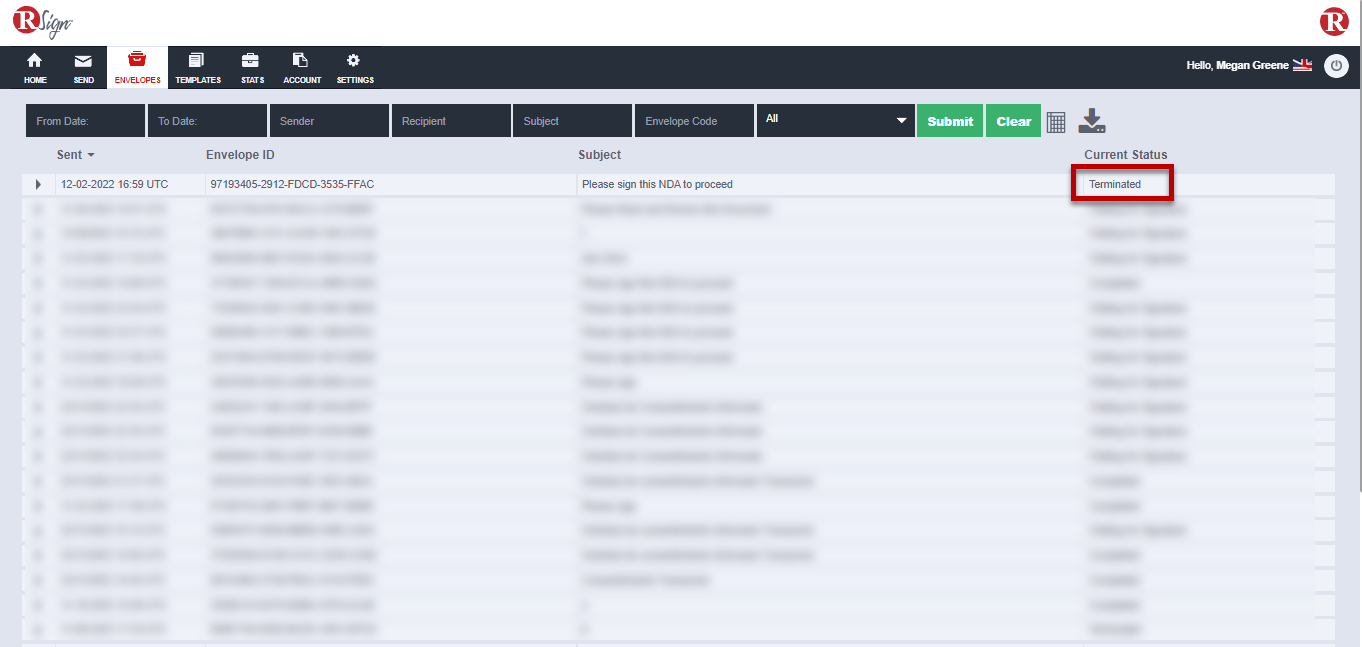 When the sender expands the envelope data in the ENVELOPES tab, the last entry under Status will be listed as TERMINATED.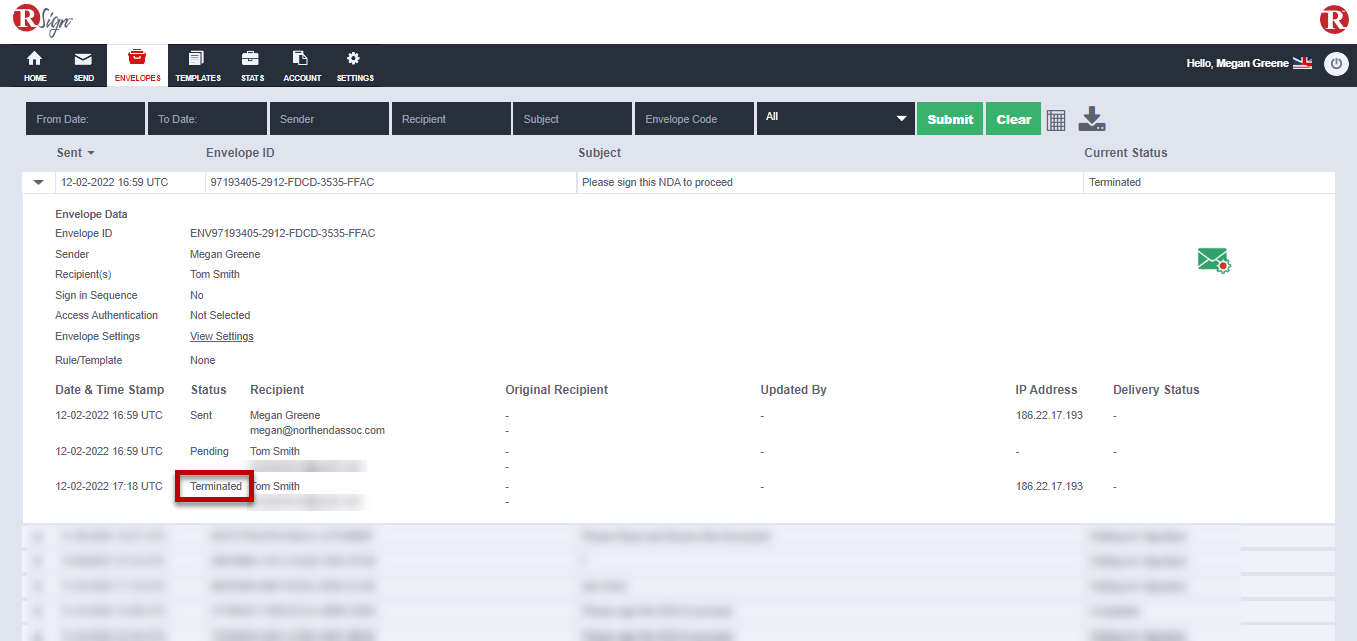 If the signing request was sent to more than one person and one of them had already signed before another one declined, the sender can download a partially completed document containing the signature of the people who already signed. The sender does this by clicking on the green envelope icon in the upper right-hand corner. They click on More Actions and then download the partially signed document.