RMail® integration with Sitelink automates e-delivery tracking and proof, returning to the sender the final Registered Receipt™, email record for court-admissible, time-stamped proof of the content delivered and advanced open tracking. This protects your organization from claims of non-receipt or risk of dispute related to delivery of statutory lien notices, rate increase notices, and changes in terms and conditions of contracts, abandonment agreements, and much more.
Activating RPost Registered Email service within SiteLink
1. Enter your Login credentials.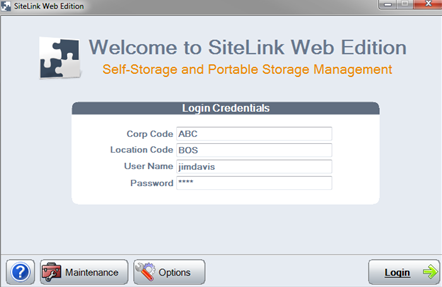 2. To activate the RPost Registered Email option, navigate to the "Company" menu and then select the "Setup" option.


3. On the "Site Setup" screen, select the "E-Mail" option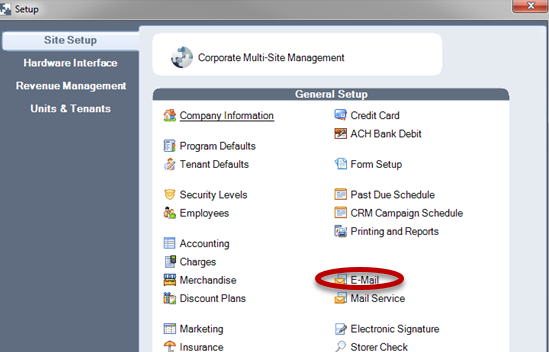 4. Select the "Setup Registered Emailing" option available under the Registered E-Mail Setup section on Email setup page: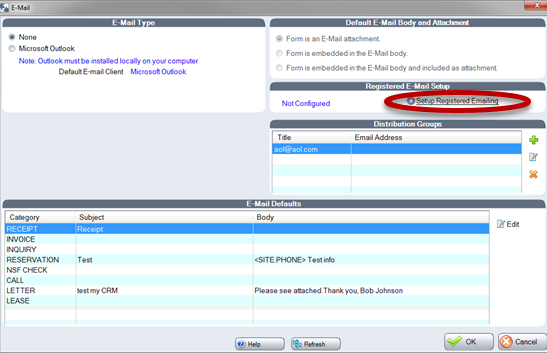 5. Select "RPost" in the Registered Emailing Service Provider dropdown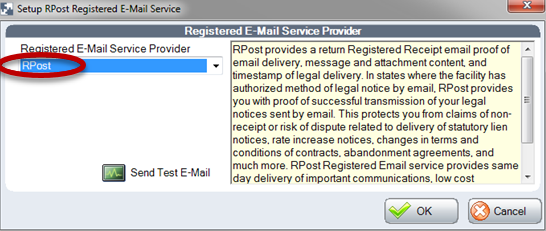 6. Select the "OK" button and then select "Yes" on the confirmation popup
7. Confirm the "RPost Configured" option appears on the E-Mail setup page under the "Registered E-Mail Setup" section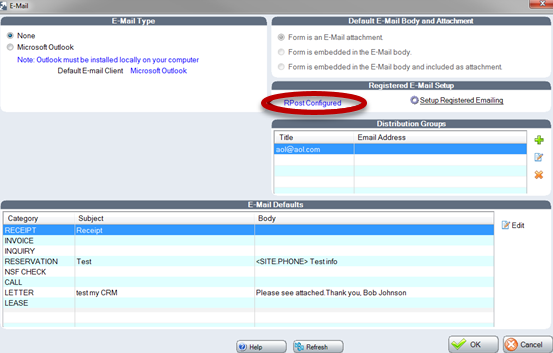 8. Select "OK" on the setup screen and then select "Yes" to save the setting when prompted.