The second step in sending a document using RSign is called Step 2/2: Prepare, where you can specify certain fields to be filled out by the signer in order to complete the signature process.
Note: After clicking the SEND tab, you must complete Step 1/2: Envelope, and click 'next' before you are brought to this page.
Step 2/2 - Prepare the Document
Here you can add various Fillable Controls Fields to set the document for how it should be filled out and completed by the signers.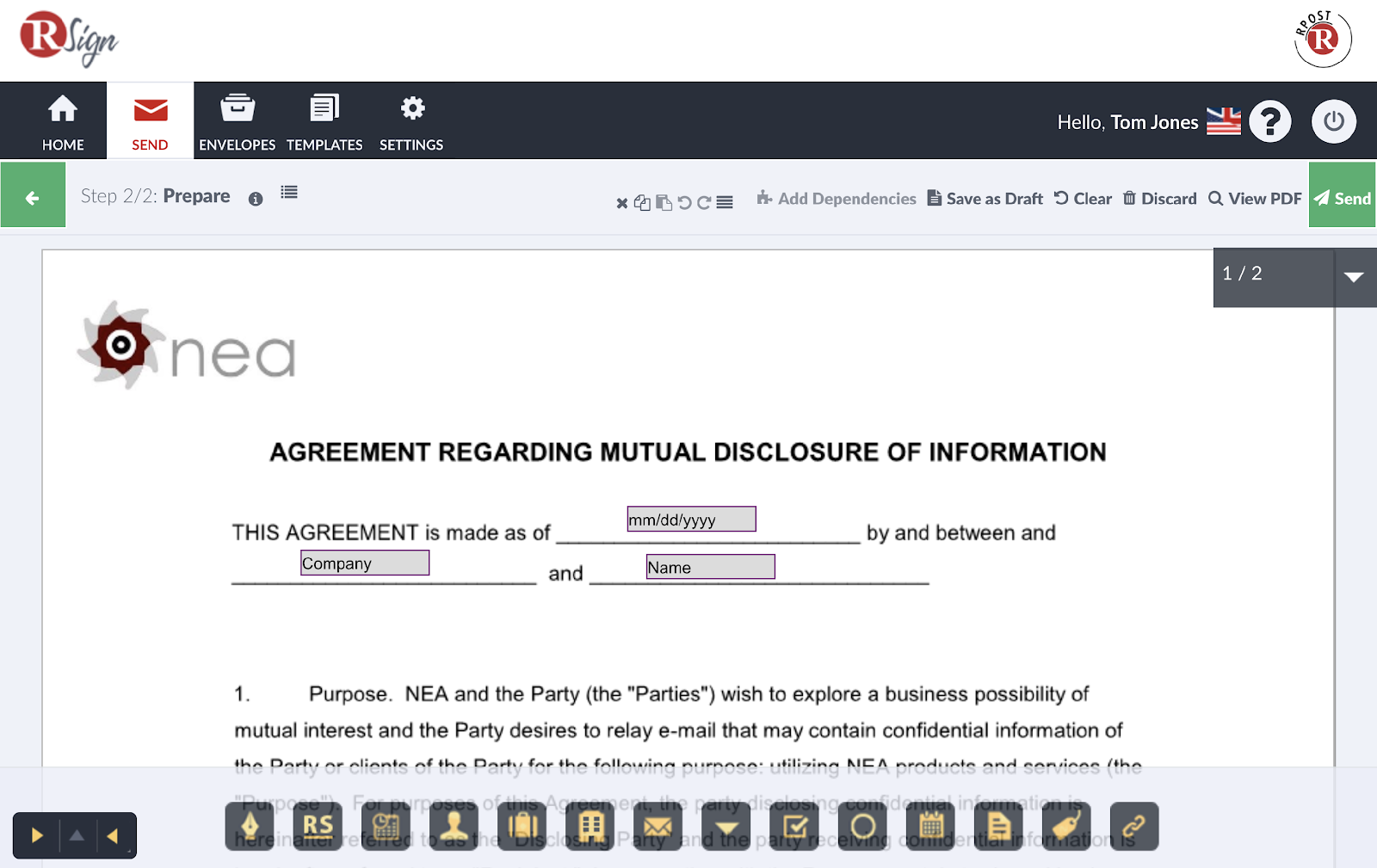 Fillable Control Fields
The following Fillable Control Fields may be dragged and dropped into the document to prepare it for signing. For additional information please reference the Help Center article Fillable Control Fields

Fillable Control Fields from left to right: The links below will take you to the individual help center articles for additional information.

This option on the left allows you to choose how to display the fillable control fields on your screen according to your preference.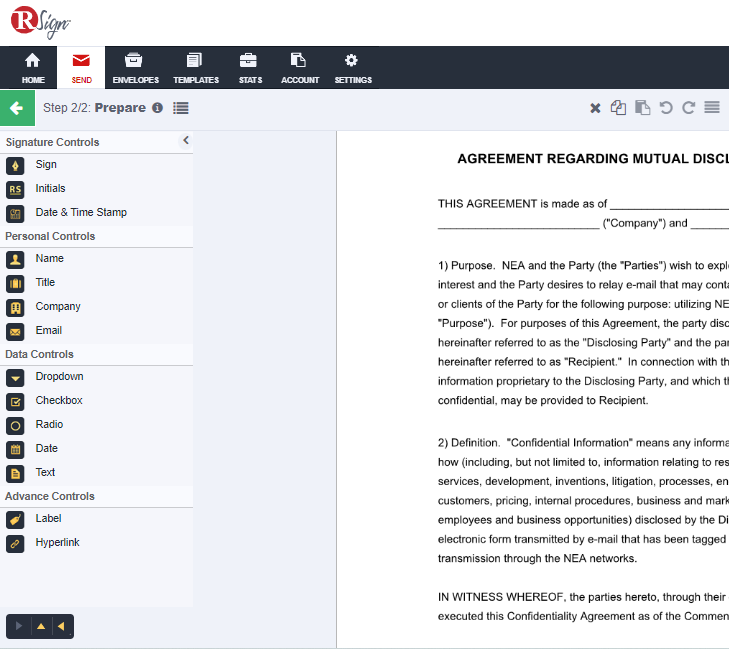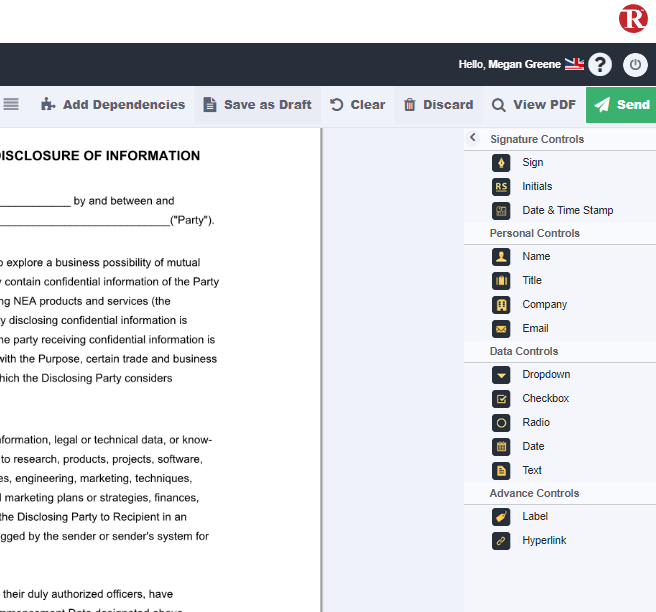 Selecting a Fillable Control Field
When a fillable control field is dragged onto the document an options menu for that control will appear for the Fillable Control Field, this will vary depending on the Fillable Control Field Set. You must configure these options and click the green checkmark to proceed.
Once completed the Fillable Control Field will appear on the page where it was placed. The Fillable Control Field will contain a colored border. The colored border visually corresponds to the signer this field is assigned to. For example, all purple borders correspond to the same signer, while the fillable control field with the green border corresponds to a different signer.

Document Preparing Toolbar
The top toolbar has a number of available actions.

Toolbar icons and actions from left to right:
Page Toggle
The user may switch pages by clicking on the page number dropdown.

Information Icon
You may hover over the (i) icon to view your plan and the number of units remaining.

Send the Document
After you complete preparing the document, the final step is to press the Send button. After the document is sent, the user is brought to the ENVELOPES tab.