Files larger than 25 MB should not be attached to an RMail without using the FileShare feature. This feature is used when a sender would like to send an email with a cumulative attachment size of up to 1GB in size. This feature may be combined with encryption to add privacy.
The sender simply clicks on the FileShare - Add Files button to browse and upload the desired attachment(s).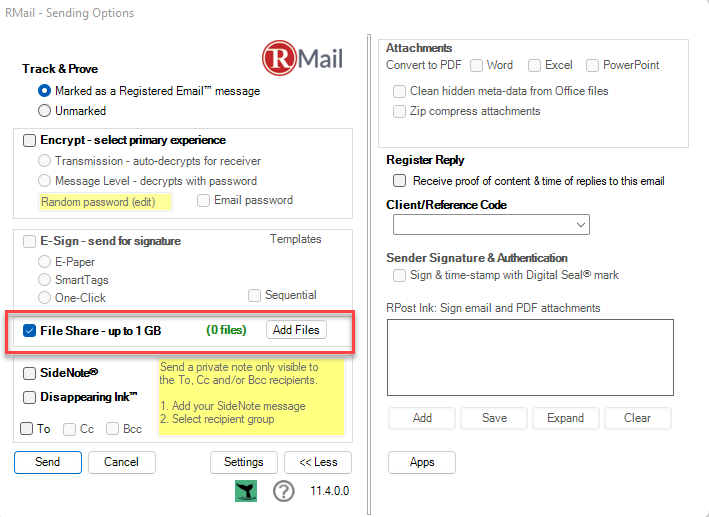 The recipient clicks the yellow Download Files button in the received email directing them to a portal where they have 90-days to download and save the attachments transmitted.