RMail integration with Zywave Partner Platform allows users to send emails from their Outlook interface leveraging all RMail functionalities, and have the Registered Receipt automatically attached to the client's record in Zywave Partner Platform. Some of the most relevant features for the Insurance Industry are:
- Track and Prove
- Dynamic in-transit and message-level encryption + Registered Encryption receipt
- Viewproof (to prove customers have read specific clauses in a contract)
- E-Sign
Enabling RMail integration with Zywave Partner Platform in Microsoft Outlook:
Important: Before enabling the integration, you need to have an active RMail account.
1. Open your Outlook program and navigate to the PartnerXE tab
2. Click on "Options"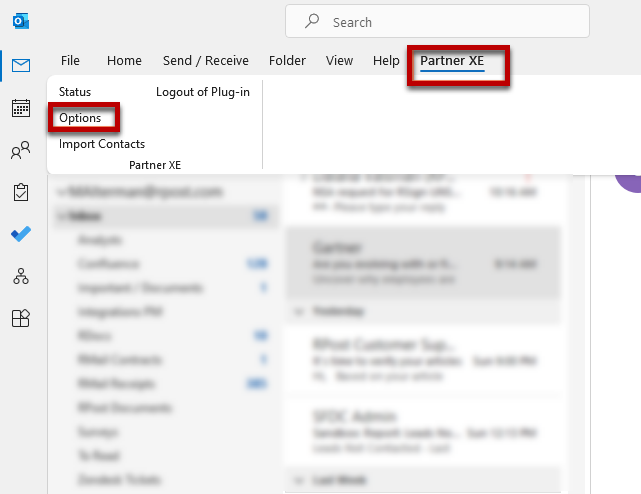 3. Look for the setting "Automatically add incoming receipts from RPost to Partner XE" and mark it as checked. Click on OK to save your changes.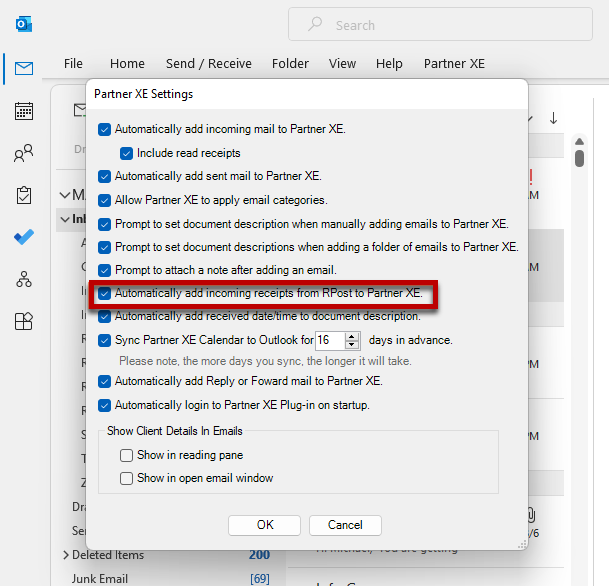 4. That's it! You can now send Registered Emails from Microsoft Outlook and have the Registered Receipts automatically attach to your customers' records in your Zywave Partner Platform.
Learn about the RMail Outlook plugin here.