The Data masking setting allows you to obfuscate the envelope data and prevent documents from being downloaded in the Envelopes page for all users, except for the envelope sender and users with customer administrator role. It is only available in the Company settings for customer administrators to configure.
To enable the Data Masking setting, follow these steps:
1. Click on SETTINGS.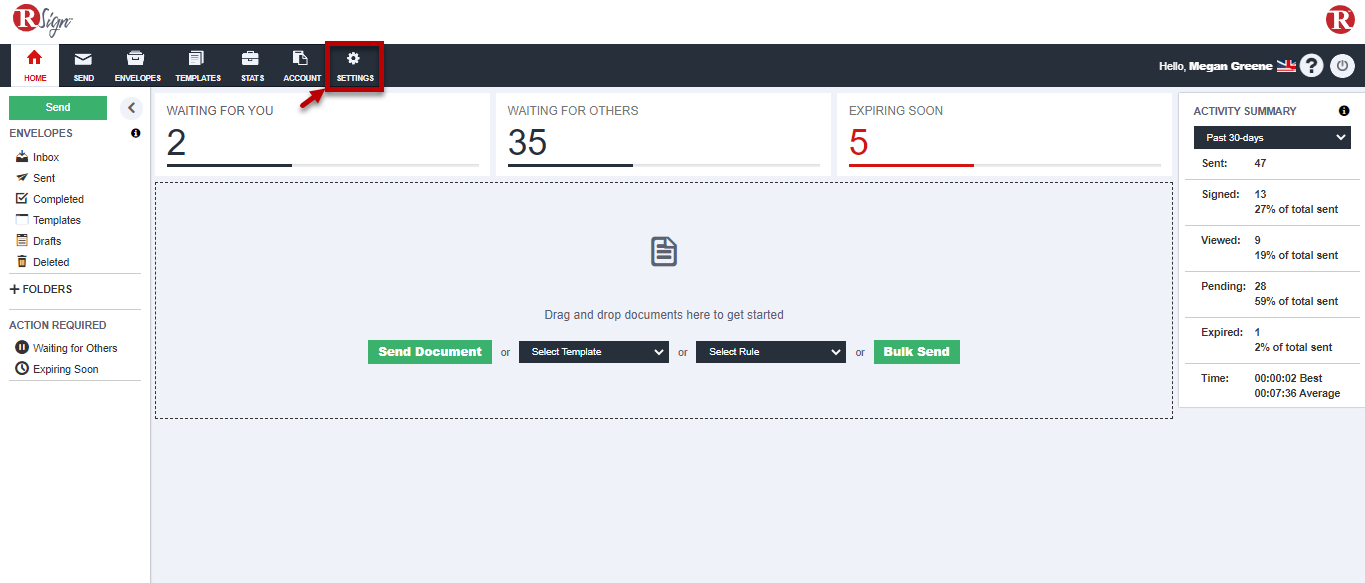 2. From the left-hand available options, click on the Privacy tab and look for the Data Masking setting. 
- If Y (enabled) is selected, data masking will apply to all past and future transactions.
- If N (disabled) is selected, no data will be masked. This option is selected by default.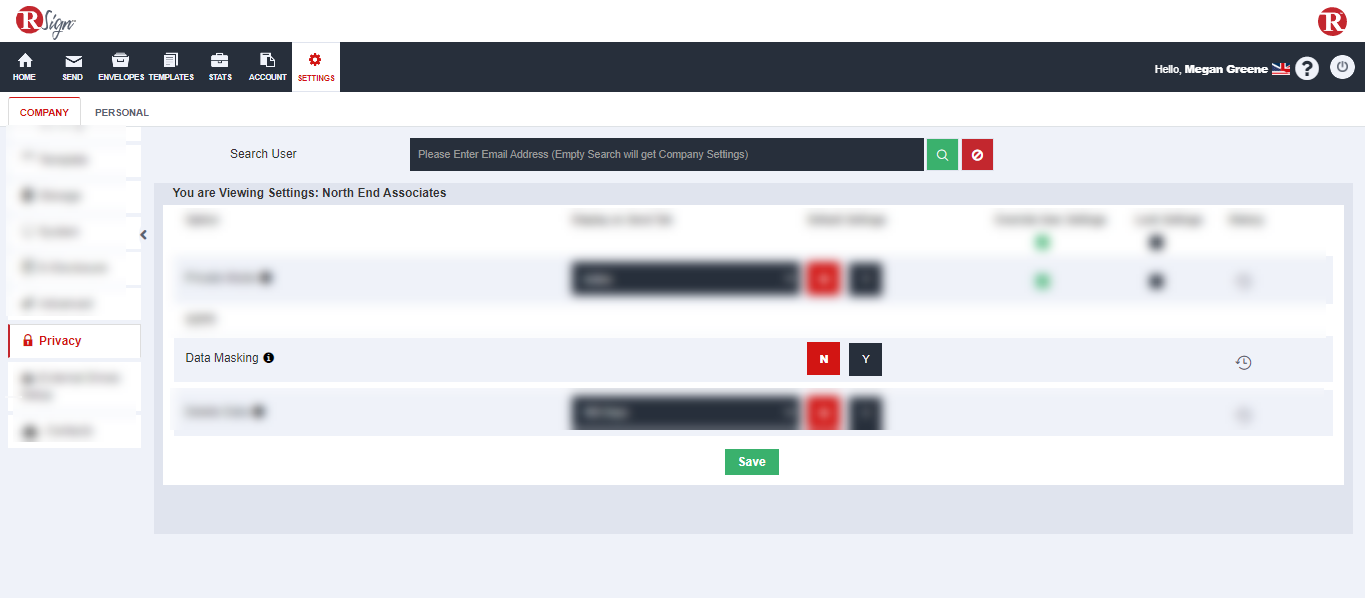 3. Save your changes.
Example of what a user, other than the sender and users with customer admin role, will see when data masking is enabled.