The SETTINGS tab is available for all RSign® user roles (Customer Admin, and User). Users assigned the administrator roles can view the PERSONAL and the COMPANY subtab and override user-level settings.
NOTE: The settings overridden by the administrators take effect after both the administrator and the user log out and log in again from their current browser sessions.
When enabled, the Data Masking setting obfuscates the transmission data in the RSign™ interface. In addition, it prevents users from downloading documents  except the initiator of the transaction and customer admins. If enabled (Masking On), it will apply to all past and future transactions; if later disabled (Masking Off), it will disable for all past and future transactions.
This setting is available under the COMPANY tab only. If you do not see the options described in this article and wish to add them, please contact your RPost sales or account manager to enable them. 
To enable the Data Masking setting, follow these steps:
Click on SETTINGS.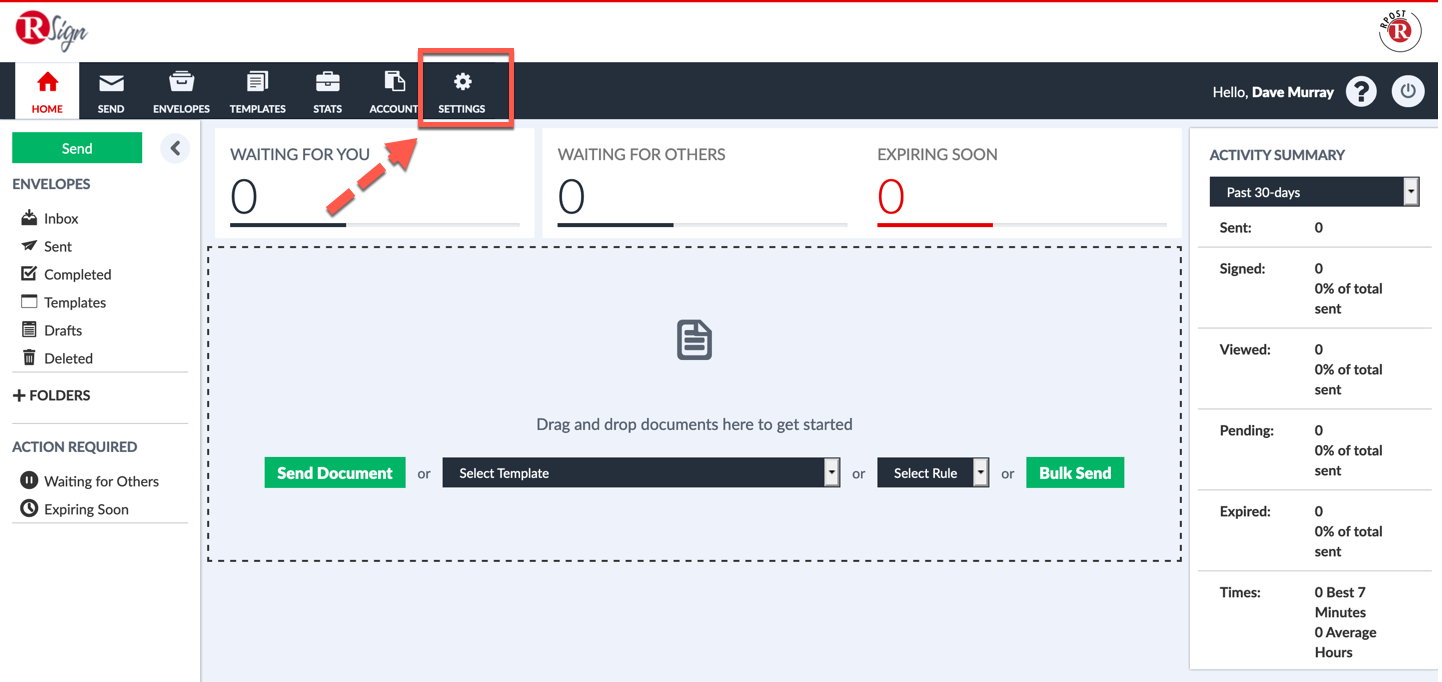 From the left-hand available options, click on the Privacy tab and look for the Data Masking setting. There are two values, Y and N. To enable the setting, select the Y option.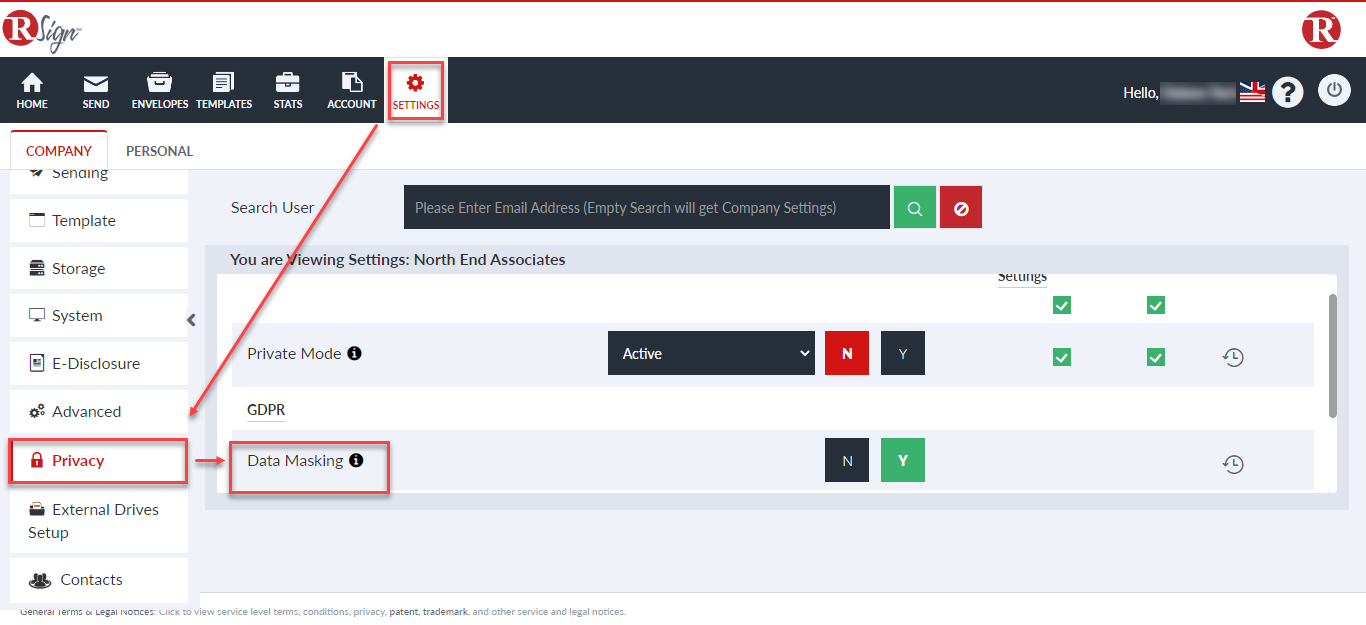 Save your changes.
When Data Masking is enabled, the envelope data will be viewable by the transaction initiator and customer admins. For the remaining users, the envelopes data will be displayed as follows: