The creator of an RForm or Templates with static links can require the first signer to verify their email address before RSign sends an email inviting other signers to sign.
When the setting Send a Confirmation Email to Validate First Signer is enabled, an email is sent to the first signer of the RForm (a template accessible for signature through a static URL) for authentication purposes.
This setting is available under the COMPANY and PERSONAL tab. If you do not see the options described in this article and wish to add them, please contact your RPost Customer Success or Sales representative to enable them.
This article covers these topics:
Enabling this setting
To enable Send a Confirmation Email to Validate First Signer setting, follow these steps:
1. Click on SETTINGS.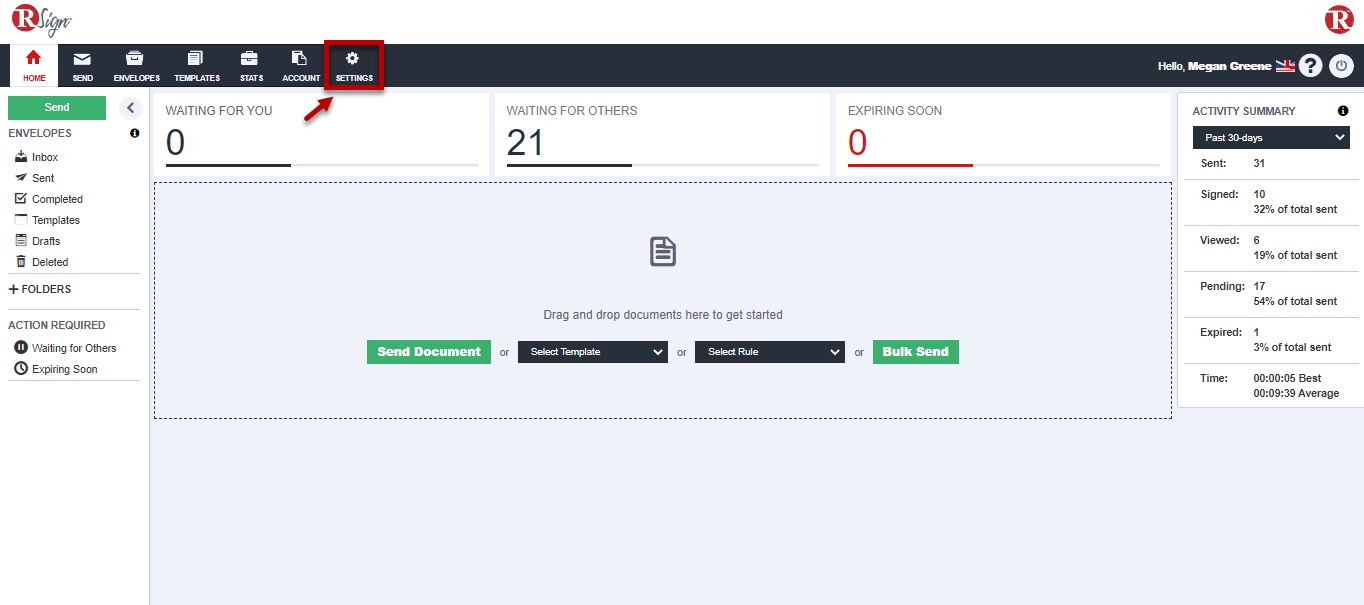 2. From the left-hand available options, click on the Templates tab and look for the Send a Confirmation Email to Validate First Signer setting.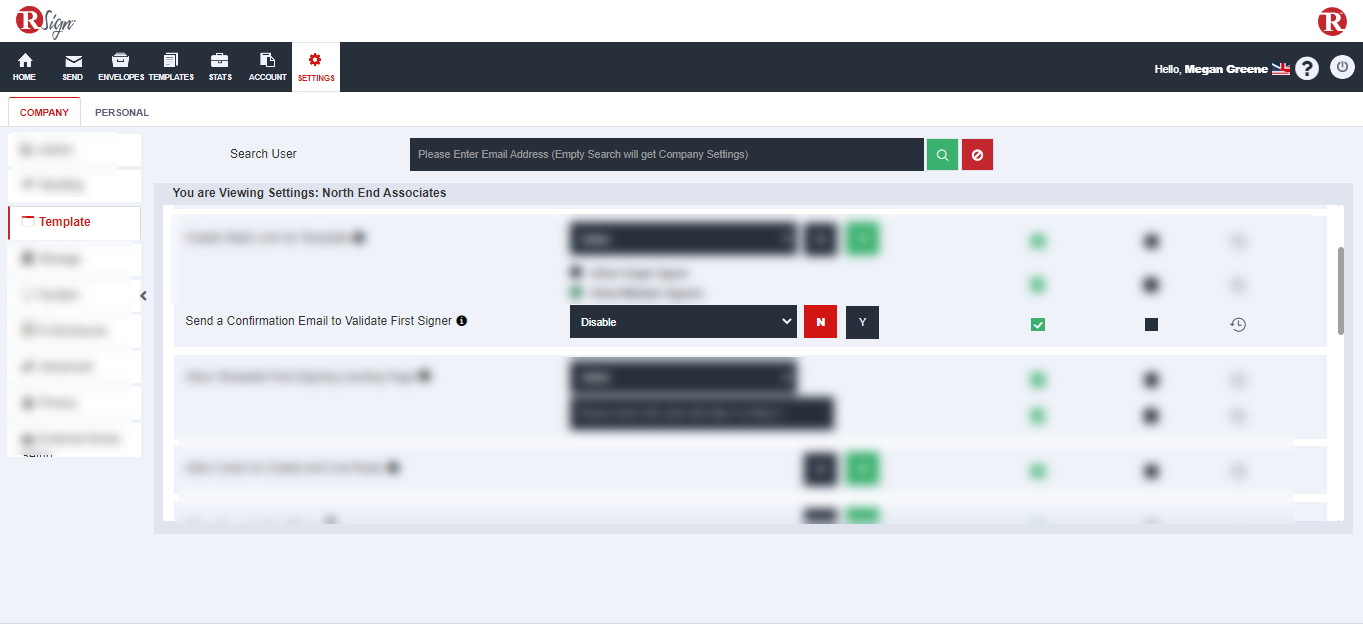 This setting is disabled by default. To enable it, select the "Y" option.
You can also make this setting visible at the time of sending by choosing the "Active" -to be able to edit it before sending- or "View Only" -to see the setting but not edit it- from the dropdown.
3. Save your changes.
How to send a confirmation email to validate first signer
When a Static Link for Templates is created, enabling multiple signers to sign the same document, (also known as RForms) an added authentication step can be added to validate the email authenticity of the first signer on the list, before subsequent signers are notified.
When the setting is enabled, per the instructions above, the following workflow occurs:
1. The first signer clicks on the Submit button on the document signing page to invite other signers. The   "Confirm Email Address"  popup notification for multiple signers informs that RSign will invite other signers after you verify your email.  The first signer's email address is pre-populated.
Note: This notification is not shown when the Allow Single Signer option is chosen.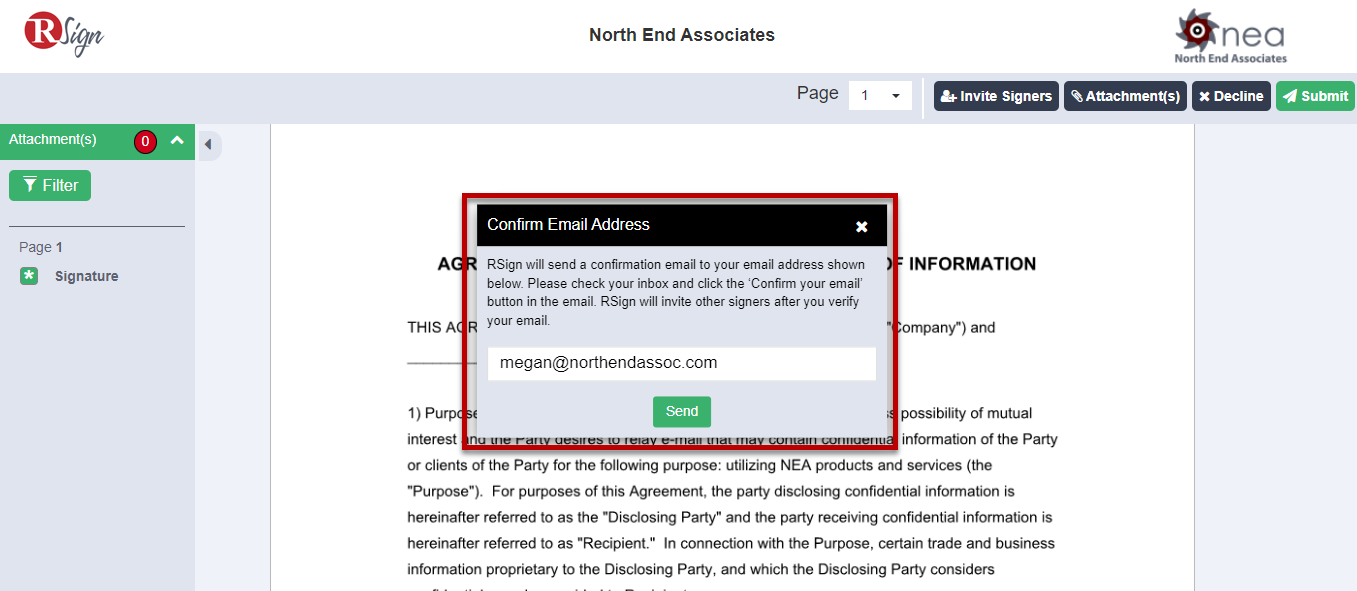 The first signer is then notified to complete Step 2 of the transaction: their email verification.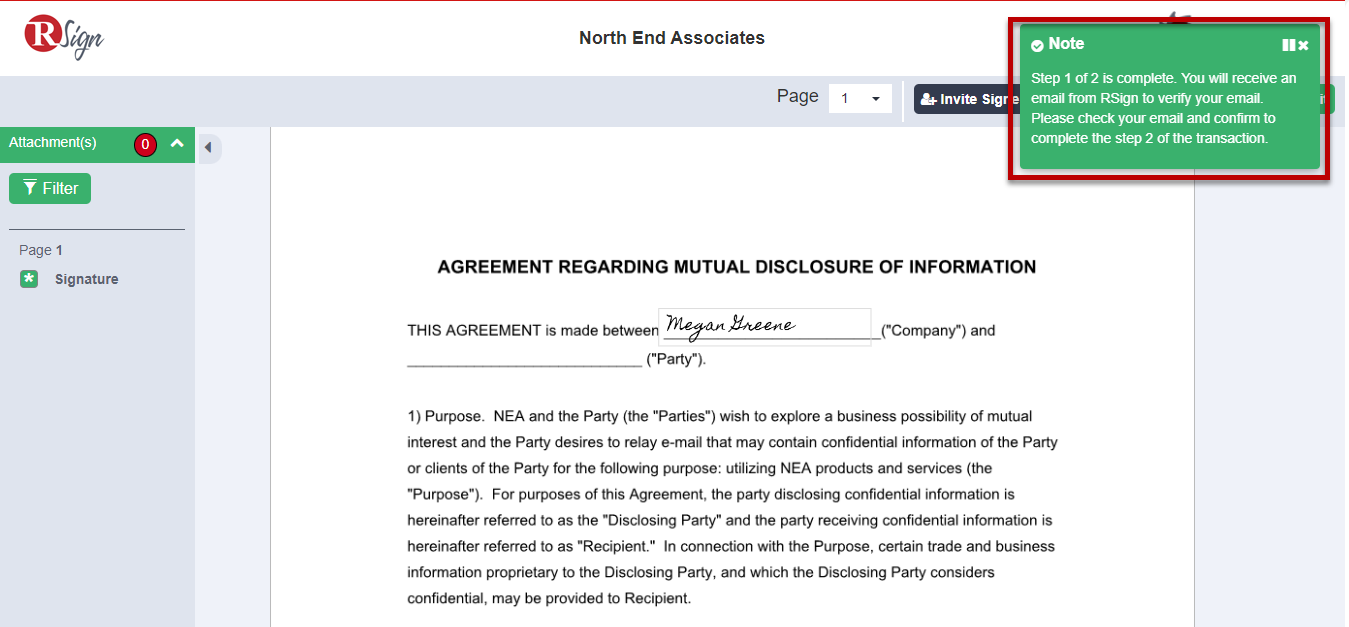 Instructions are then shown to the signer to complete the verification, including a warning symbol. The signer stays on this page, rather than being re-directed to a post-signing landing page, until the verification is complete.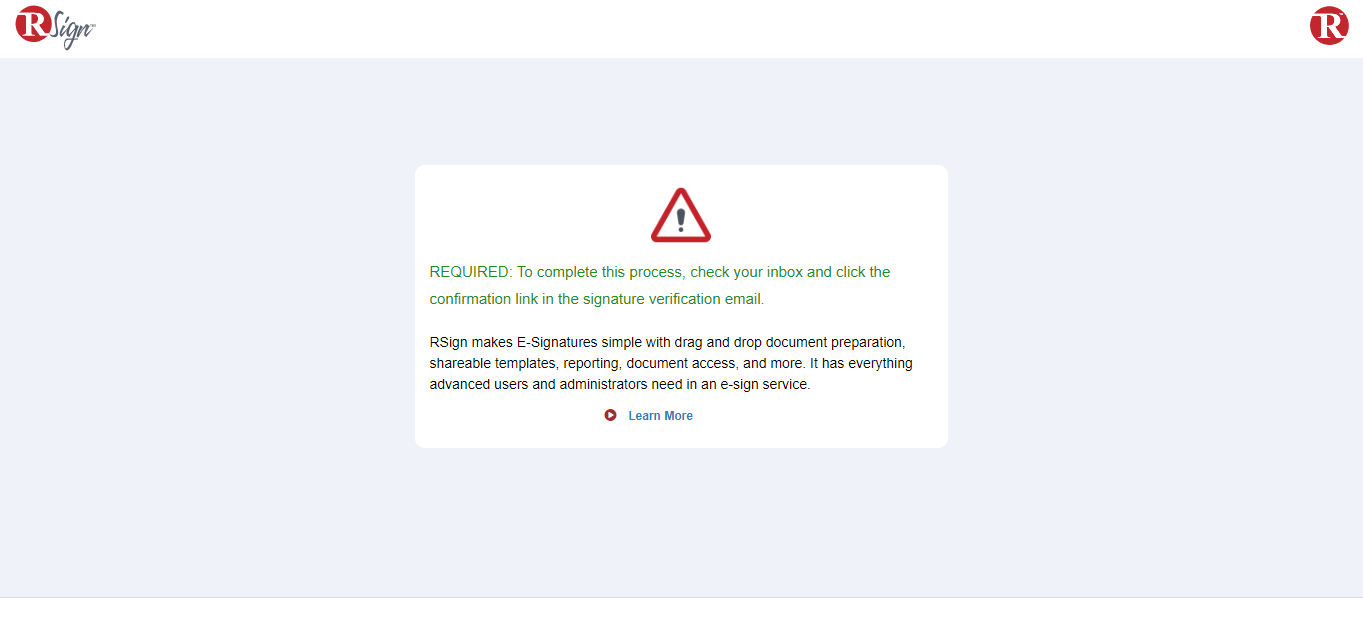 After the first signer successfully verifies their email, RSign displays an 'E-Sign Completed' message, and then the signer is automatically redirected to the post signing landing page.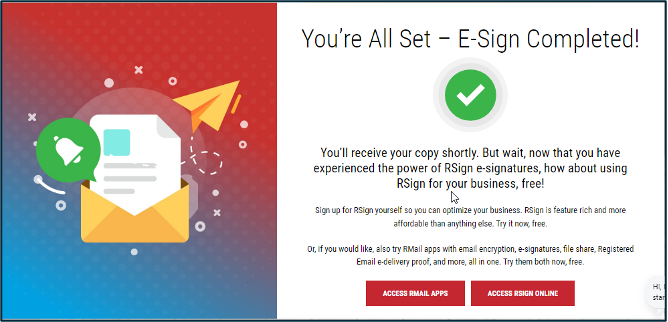 Learn more about using RForms here.