The Default Font Size Measurement option within the Sending tab provides users the ability to specify the font size in Points or Pixels. Changing the size can help better align or render the text entered in control fields.
This setting is available under the COMPANY and PERSONAL tabs. If you do not see the options described in this article and wish to add them, please contact your RPost Customer Success or Sales representative to enable them. 
To customize the Default Font Size Measurement setting, follow these steps:
1. Click on SETTINGS.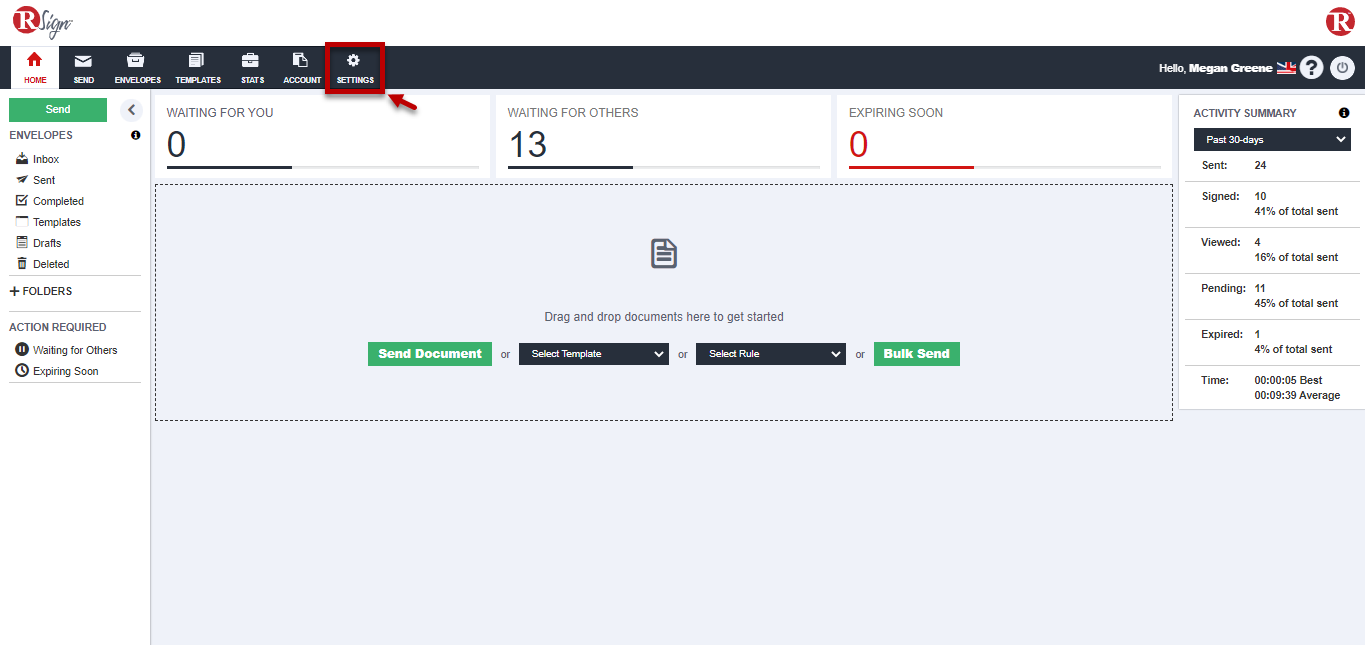 2. From the left-hand available options, click on the Sending tab and look for the Default Font Size Measurement setting. 

3. Select from the available options in the dropdown: "Points – pt" or "Pixels – px."
4. Save your changes. 
The saved value will be reflected in Fillable Control Fields.