The Add Date to Signed Document Name option within the Company Settings provides a Customer Admin the ability to configure and set up the date format for the signed document.
This setting is available under the COMPANY tab only. If you do not see the options described in this article and wish to add them, please contact your RPost Customer Success or Sales representative to enable them.
To set up the Add Date to Signed Document Name Setting, you must have Customer Admin role.
1. Click on SETTINGS.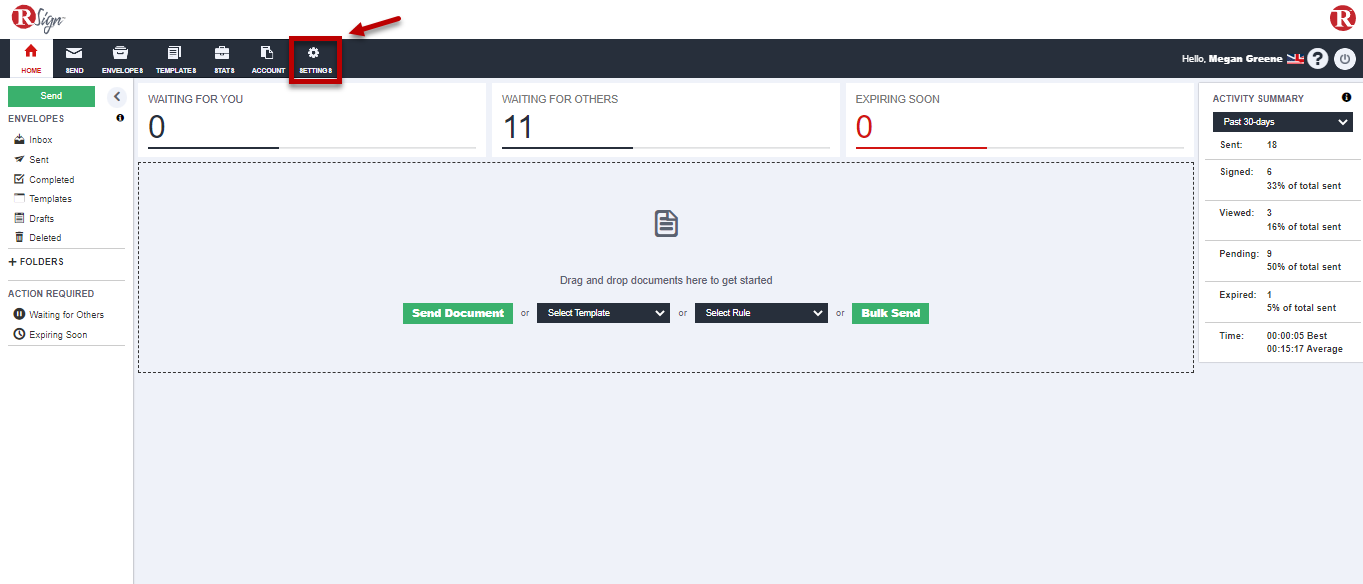 2. From the left-hand available options, click on the Admin tab and look for the Add Date to Signed Document Name setting.

3. Customize the Date Format by selecting the format you need from the dropdown menu.
4. Save your changes.
Once this setting is enabled, RSign adds a unique date and time stamp in the document name while saving it to prevent documents from being overwritten when stored locally.