The RSign® service integration with Yardi allows users to send leases for their clients to fill out and e-sign, without leaving their Yardi interface. Leases can be signed in person or sent via email for the client to fill out and sign on their own devices. Signed leases will be automatically saved in Yardi, and all parties can also receive a signed copy via email.
Instructions
1. Login to your Store account in Yardi
2. Open the account of the client you want to generate the lease for
3. Click on the magnifying glass icon to add a new rental to the account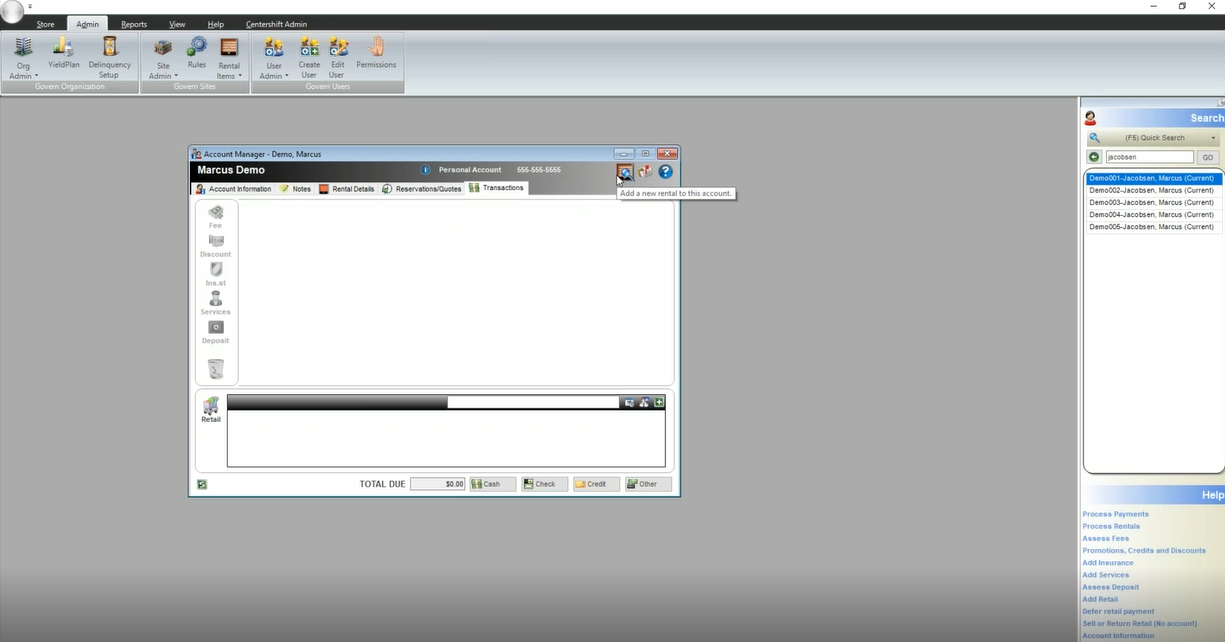 4. Select Item Type, Rate, add any desired promotions and click on Rent Now.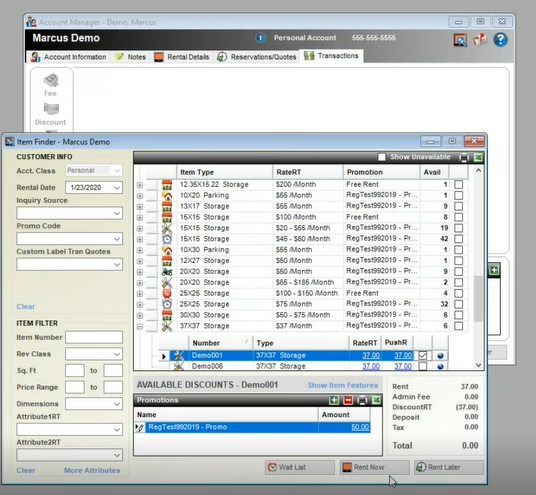 5. Review the lease and click on Finish. The new rental will appear listed under the Transactions tab in your client's account.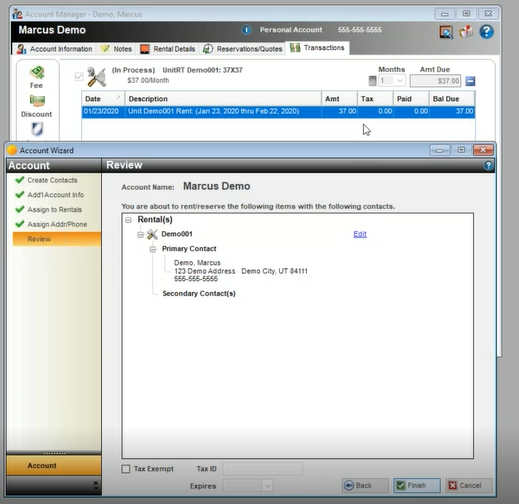 6. Once the payment for the unit has processed, you will be prompted to select the lease. Select lease & click on view/create.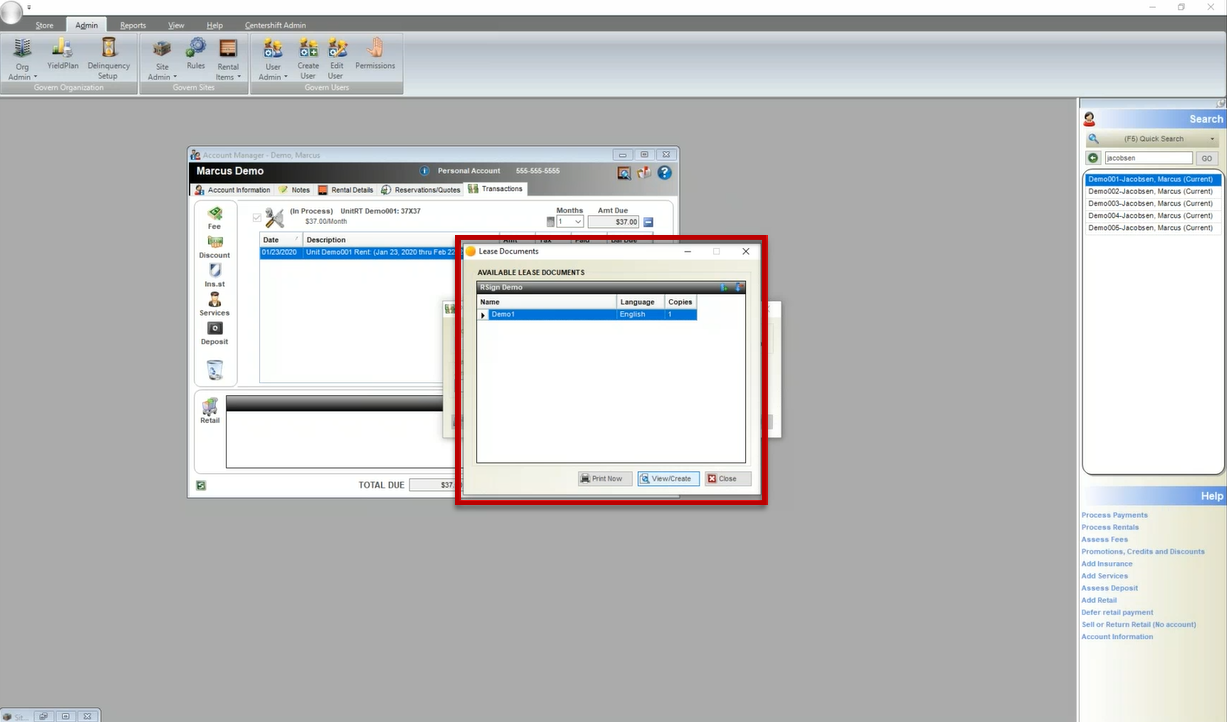 7. If your account is set up for in-person signing, hand the device over to your client to review the information, complete any necessary fields and sign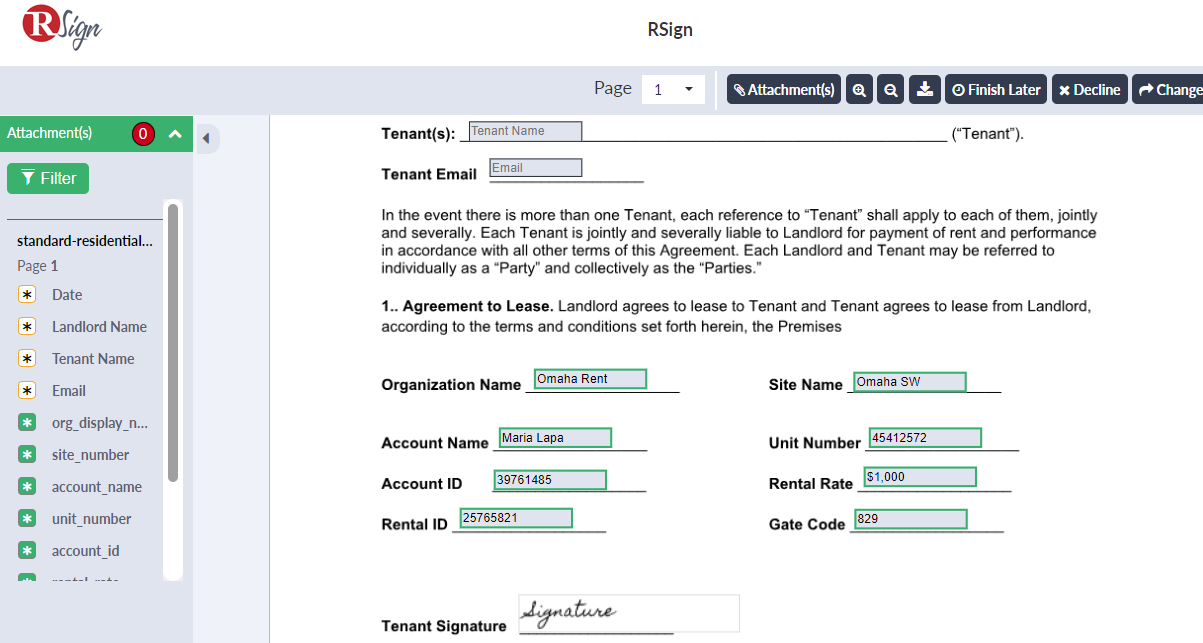 8. If your account is set up for remote signing, an email will be sent to your client's inbox to fill out and sign the document.
9. In both cases, once the data capture and e-signature workflow is completed, a copy of the signed contract will be automatically saved in Yardi