RApp is a plug & play e-signature desktop application. It allows RSign users to send forms and documents for e-signature with a few simple clicks directly from their Windows desktop, Microsoft Office applications, (Word, Excel, Powerpoint) as well as any desktop or web application that connects to a printer. To use RApp, you need to have an active RSign or RMail account. If you do not, you can create a free account here.
.
This article covers the following topics:
Installation
1. Download the installation file from this link: https://rsign.com/applications/rapp.exe
2. Follow all the installation instructions prompts from the Installation Wizard.
Note: you must restart your computer after the installation is complete and before logging in for the first time.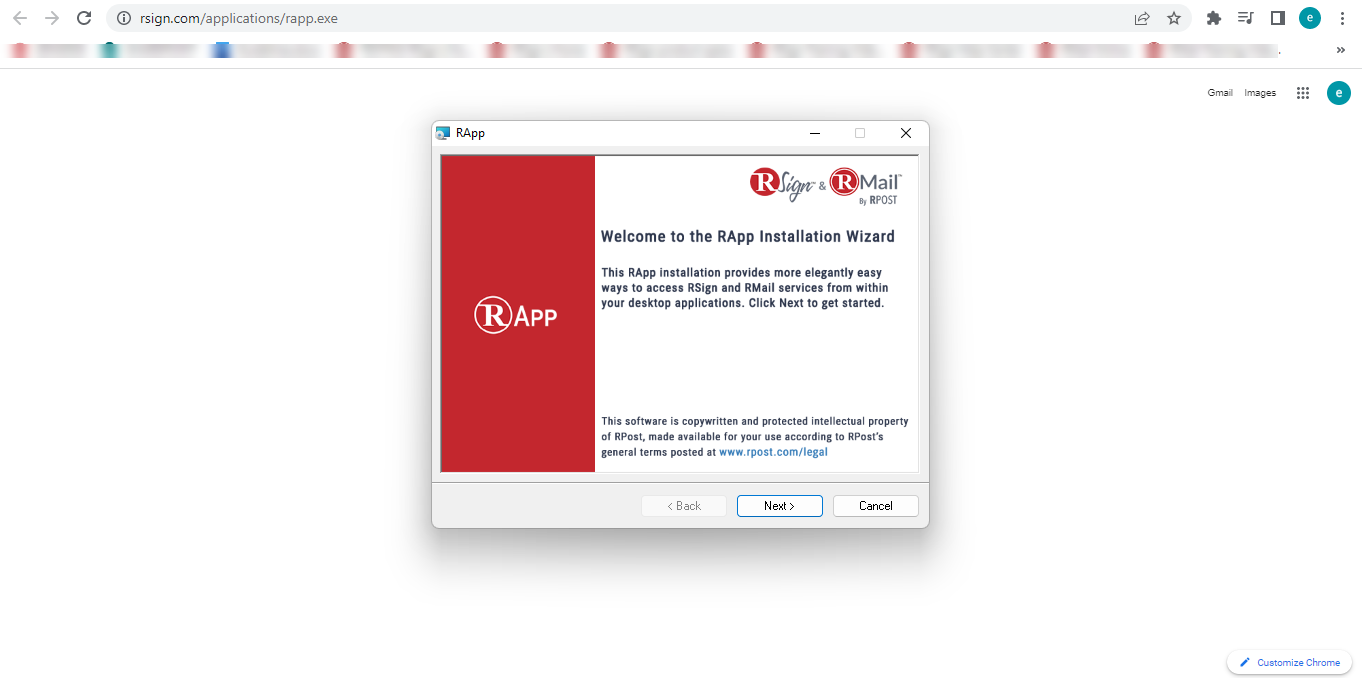 3. Launch RApp and enter your RSign credentials (you will only be required to do this once).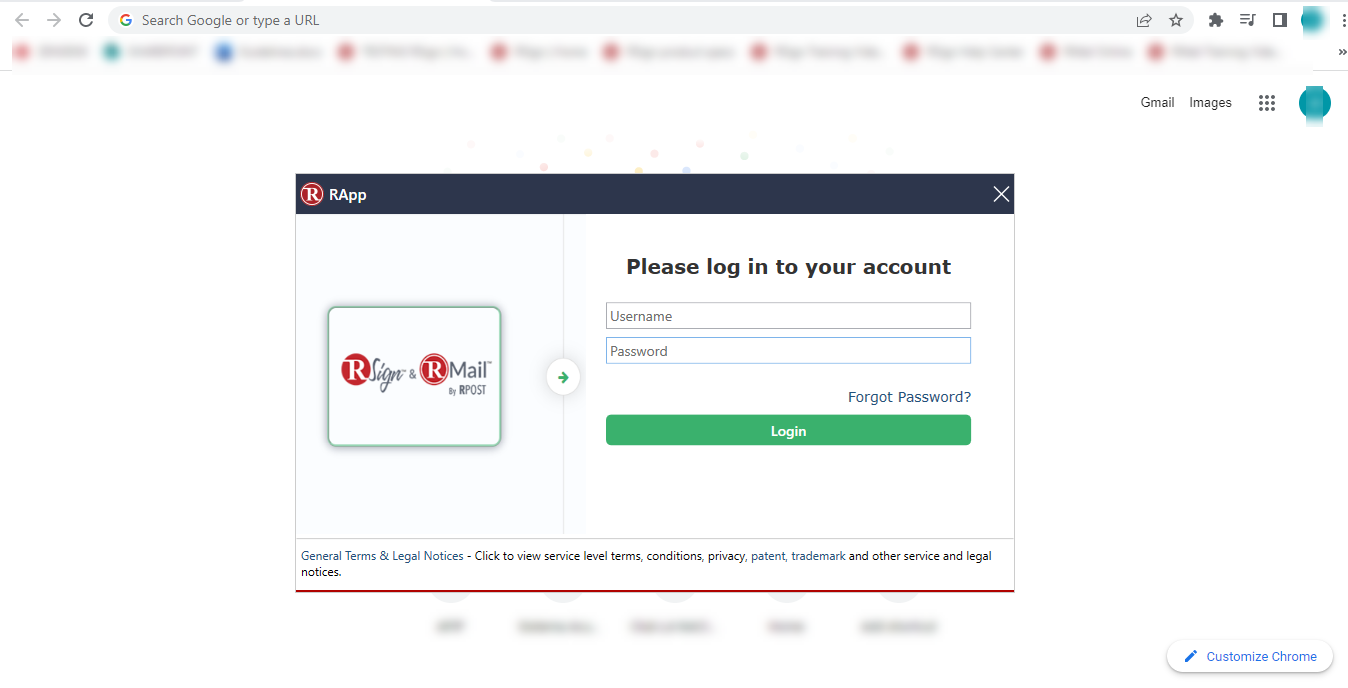 4. That's it! You can now start sending documents for e-signature from anywhere.
Note: When launching Word, Excel or Powerpoint for the first time after installing RApp, you will be prompted by Microsoft to install the respective Office plugin - click on Install.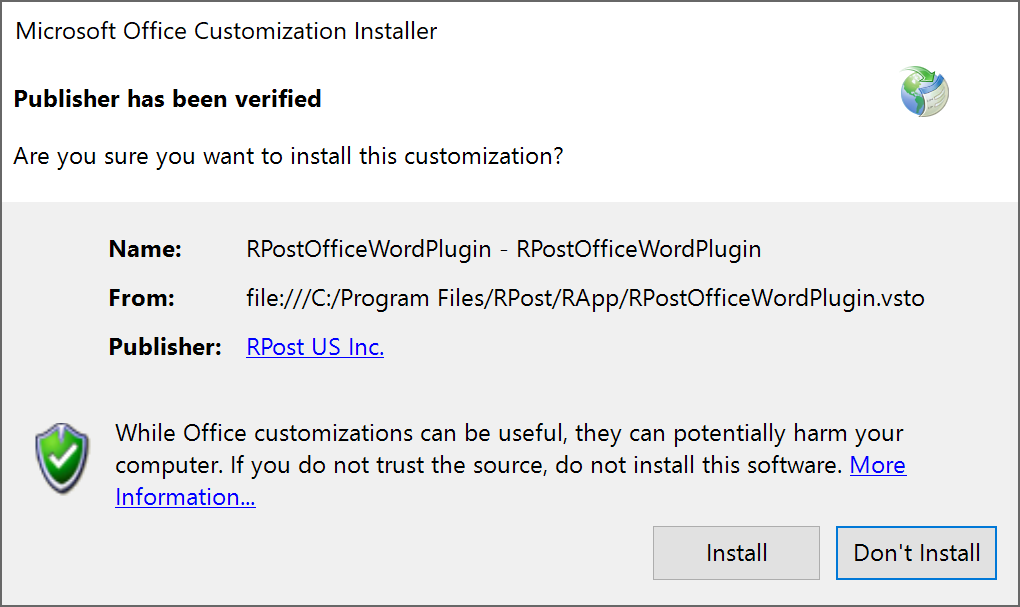 How to use RApp
You can send documents for e-signature using any of the following options:
- Right click on your file and choose "Send To" > "RApp".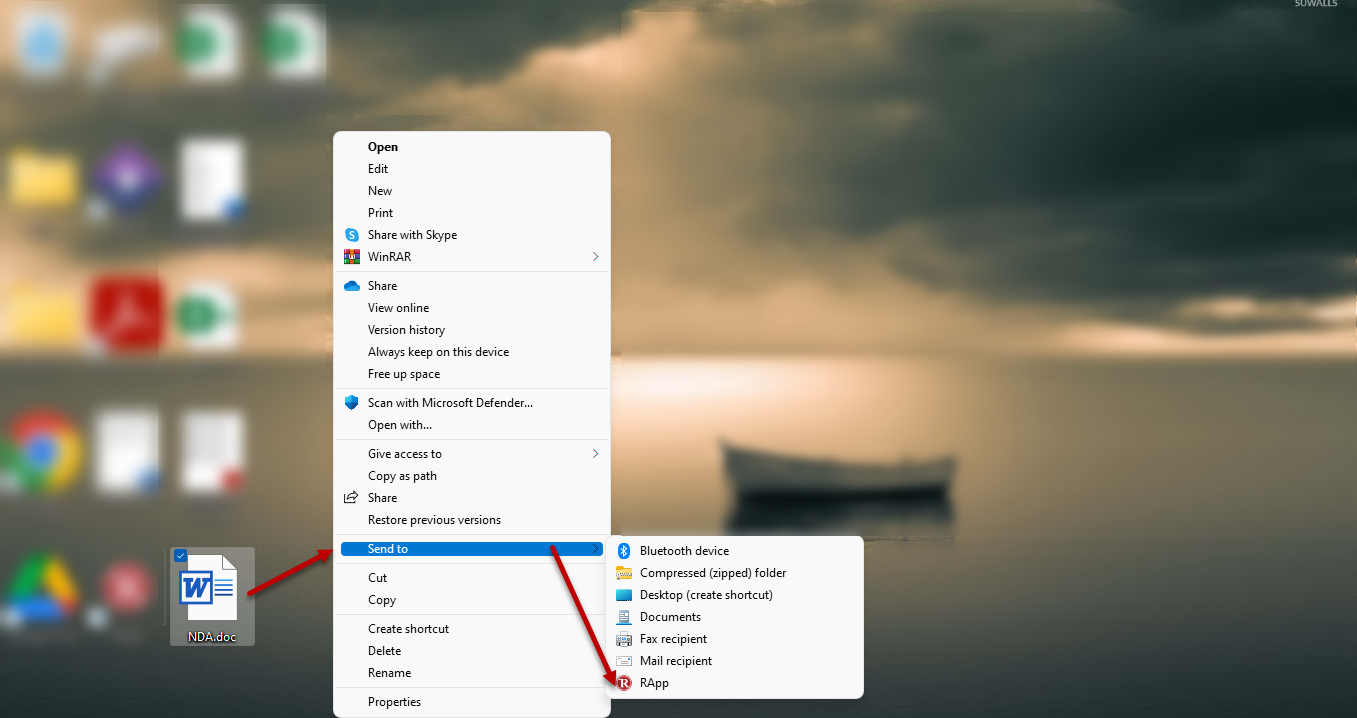 - From any application of the Microsoft Office suite, navigate to the "RPost" tab, and click "Send to RSign".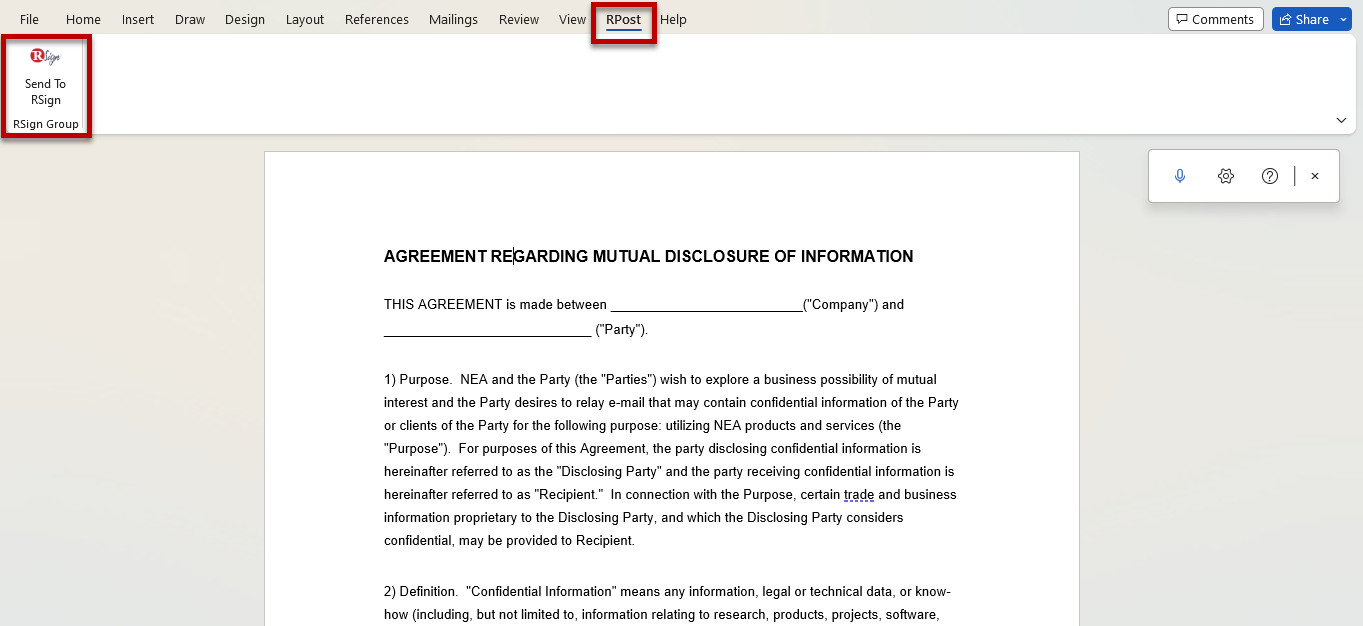 - If using any other app (whether desktop or web), follow steps to print the document, and select "Send to RApp" from the list of printers when presented the option.
- Open RApp and drag-and-drop your documents.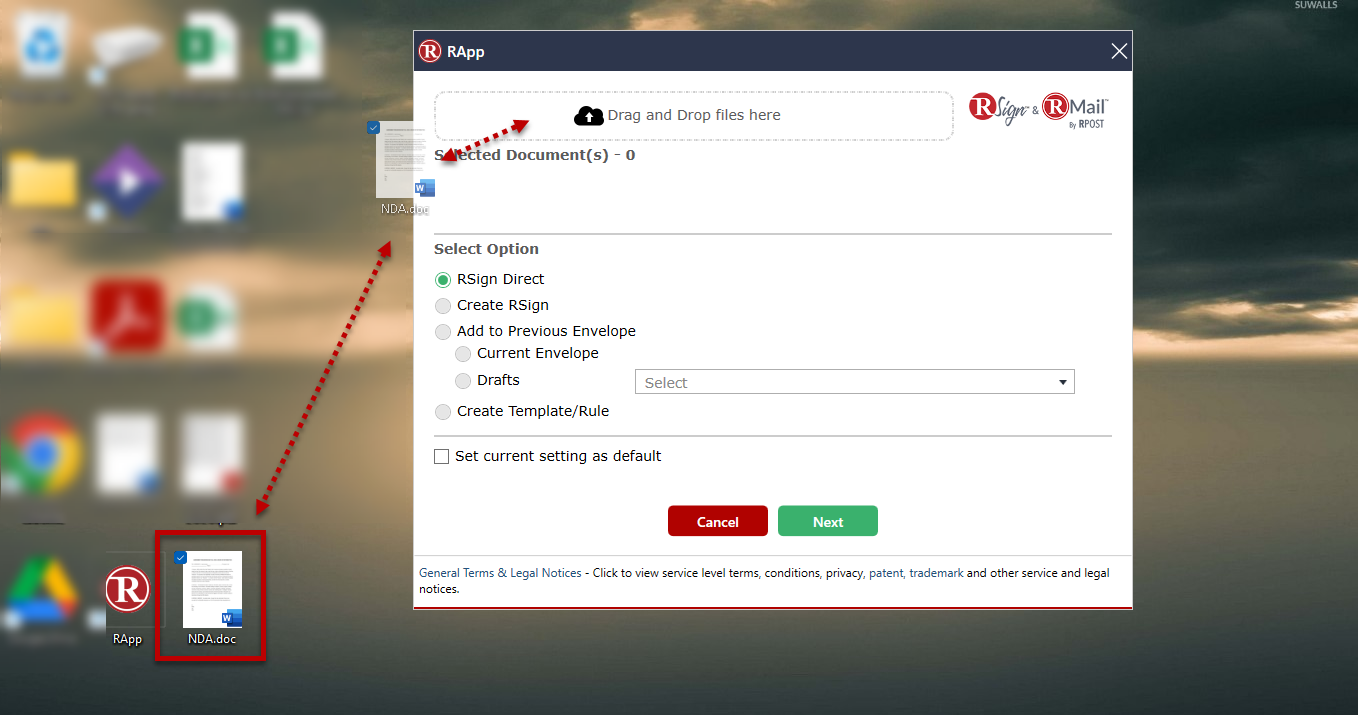 To prepare the document, follow any of these options:
- RSign Direct allows you to select from a library of personal and shared templates or rules. Add signers and make any desired changes to the subject line and message body. The document will be sent for e-signature without ever leaving the RApp interface.
- Create RSign will open RSign in your browser with your document ready to prepare. Customize the e-signature workflow, security configurations, add a subject line and message body, and add signature, name, date stamps, radio buttons, and other input fields.
- Add to previous envelope: this option will add the document to a current envelope or previous draft you were working on.
- Create Template/Rule: same as with "Create RSign", this option will open RSign in your browser with your document ready to prepare, except it will open in the Templates tab. This way you can prepare the document once, and save, reuse, and share it to save time in the future.