RMail Online allows anyone using a web browser to send an RMail email message with their existing email address. The RMail Online web app offers the most popular RMail email features, including Track and Prove, Encrypt, E-Sign, File Share and more. Each RMail email message returns legal and court admissible open tracking, proof of email delivery, proof of privacy compliance Registered Receipt™ and if sent for e-signature, a complete forensic audit-trail of the e-sign transaction.
RMail Online works with your existing email account as an alternate compose and send pane. There is no need to set up a new email address or new email inbox.
Main Services:
Track & Prove: Sends a Registered Email™ message. A Registered Receipt™ email record is then returned to the sender with court-admissible time-stamped proof of the content delivered and advanced open tracking.
Encrypt: Delivers files and email message body text and attachments encrypted direct to the recipient's inbox with no need for recipients to register or click links, returning auditable proof of compliance and privacy.
E-Sign: Attach a document and send as a Registered Email™ message with the e-sign feature. The message auto-formats so the recipient can use their mouse to electronically draw or type their signature on the document, which returns a legally signed contract to both sender and recipient.
You can sign up for RMail Online by going to the main log in page https://app.rmail.com/home

Fill out your information to sign up or sign in if you already have an account.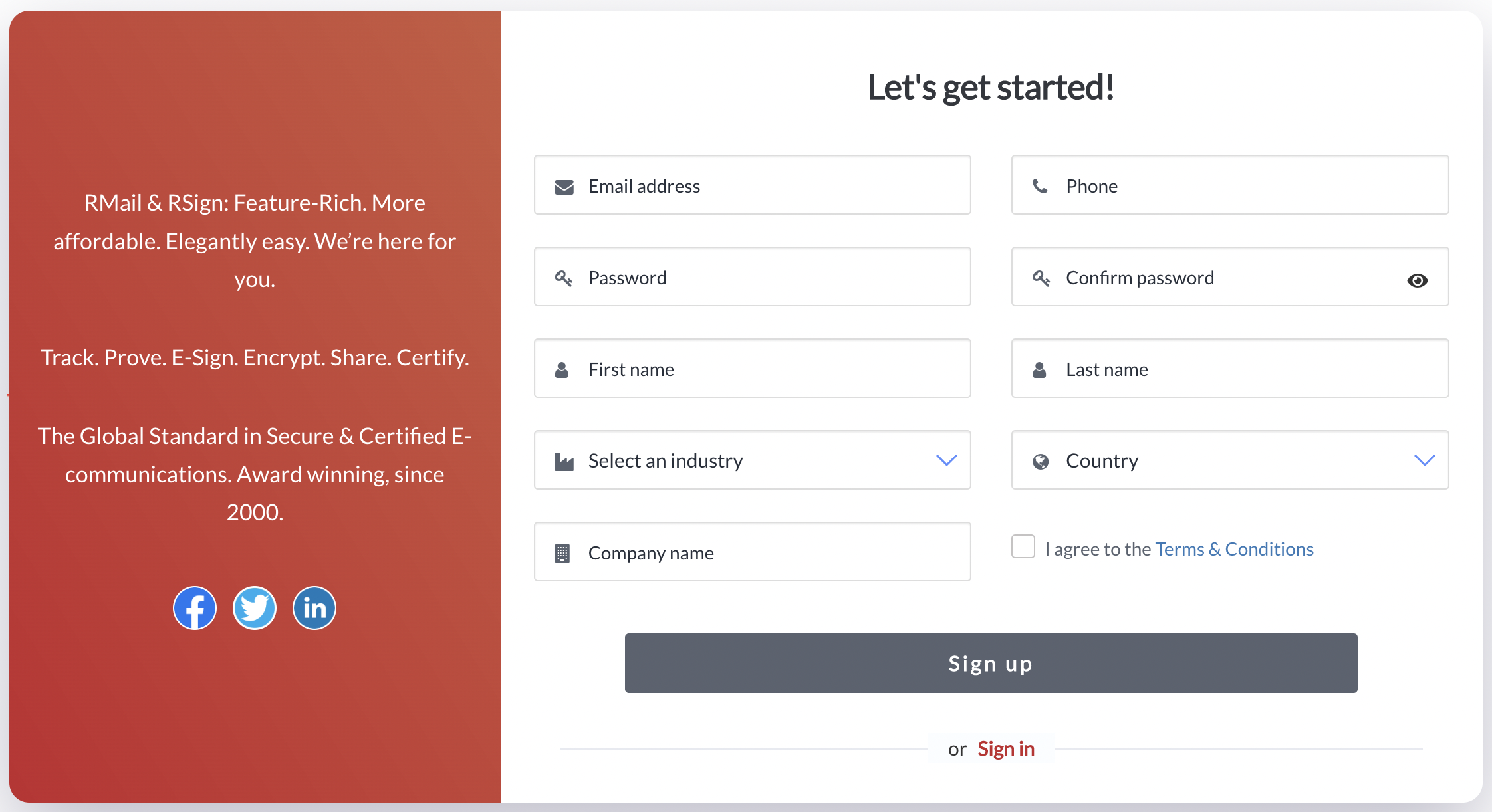 You will see an activation window pop up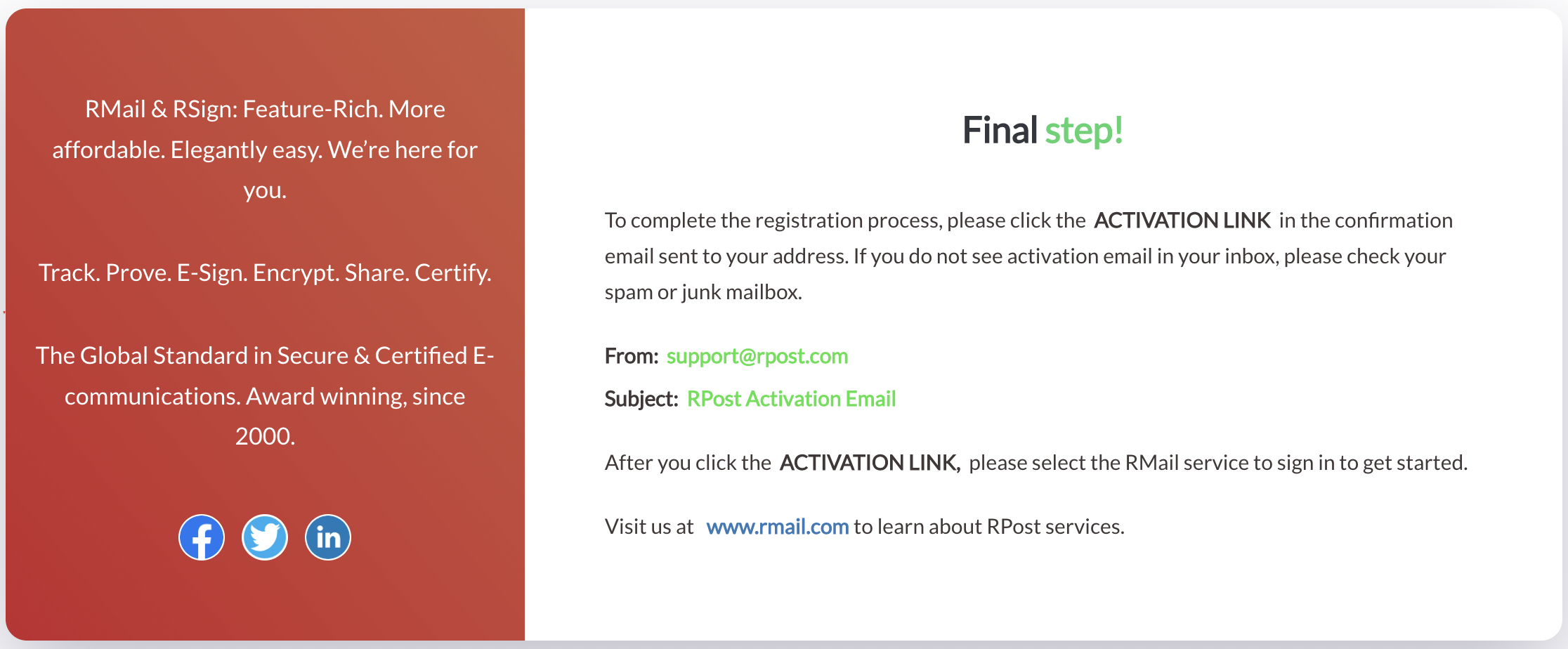 Check your email inbox for the Activation Link email and click the link to activate your registration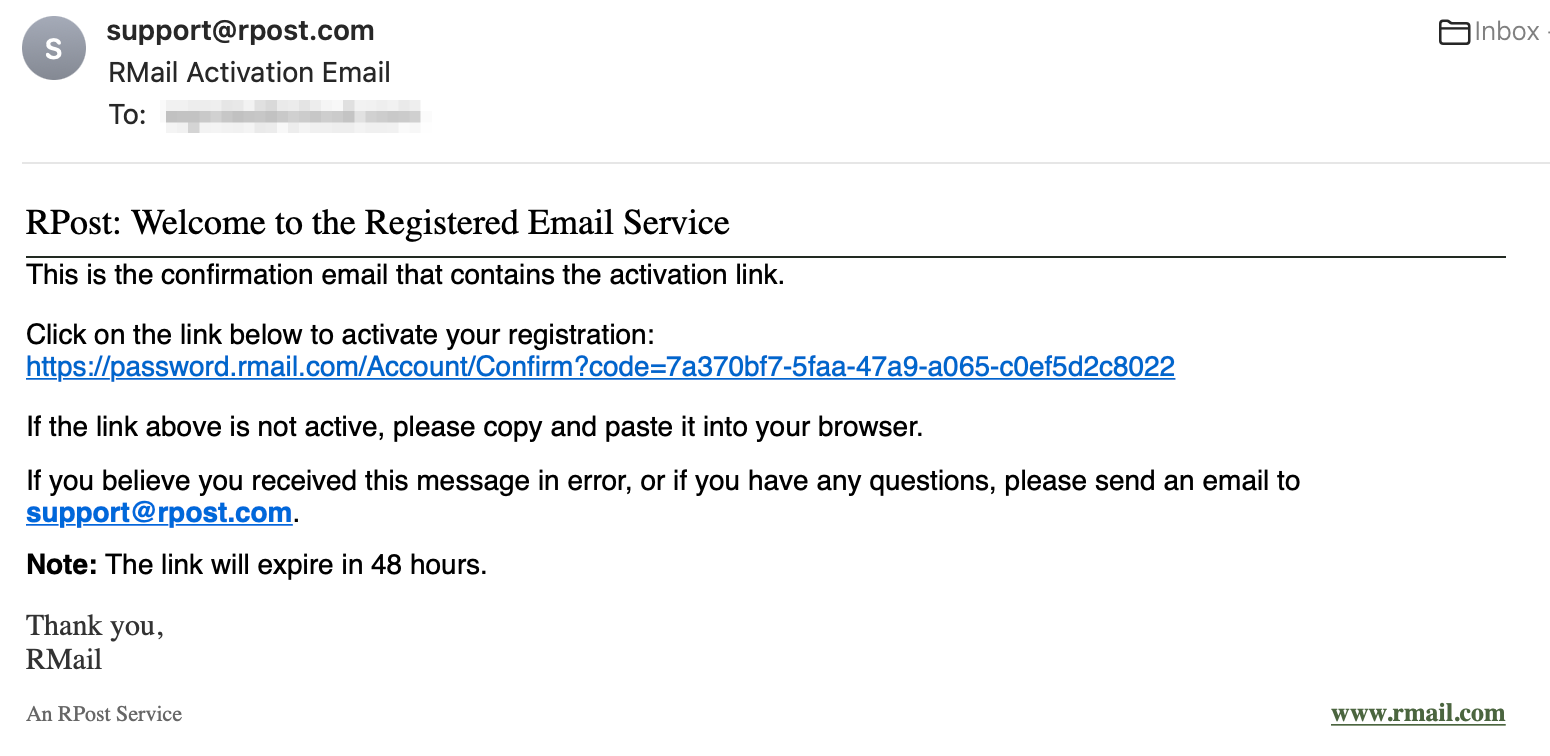 Now you can go back to the RMail Online sign in / sign up page and log in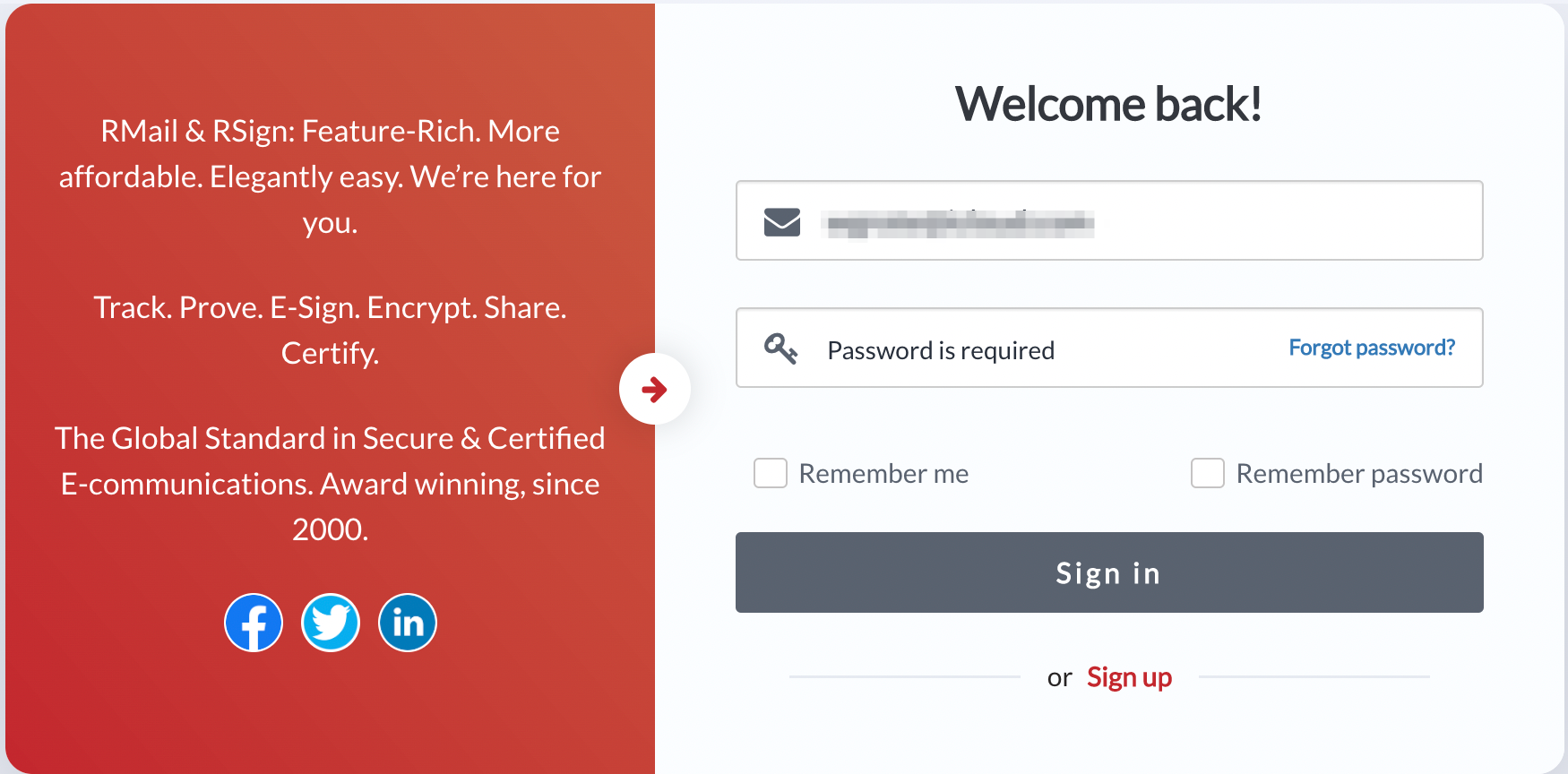 The RMail Online compose email window is shown below