CARET Legal is an end-to-end practice management platform that connects front-office and back-office tools to deliver a single source of truth. With best-in-class matter management tools and robust billing, accounting and reporting, CARET Legal eliminates data silos and helps firms maximize efficiency and increase profitability.
The RMail for CARET Legal App adds a Send Registered button to the mail compose window in CARET Legal, allowing users to send Registered Emails (Marked and Unmarked), use RMail Encryption and send documents for e-signature.
Features
RMail for CARET Legal App includes the following features:
- Send e-certified legal notices, demand letters, IP infringement notices, and more
- Prove e-delivery under UCC article 9, FPB notice rules, and other rules and regulations
- Encrypt email and documents containing sensitive or private information
- Enable clients to reply encrypted
- E-sign client declarations, engagement letters, settlements, board resolutions, Non-Disclosure Agreements, and more
- Serve by email
- Modernize contract notice provisions
Installation
By default, the RMail button is embedded in the CARET Legal interface. To use the application, users don't need to install an app to CARET Legal, but simply login with their RMail credentials in CARET Legal following these simple steps:
1. Login to CARET Legal with your CARET Legal credentials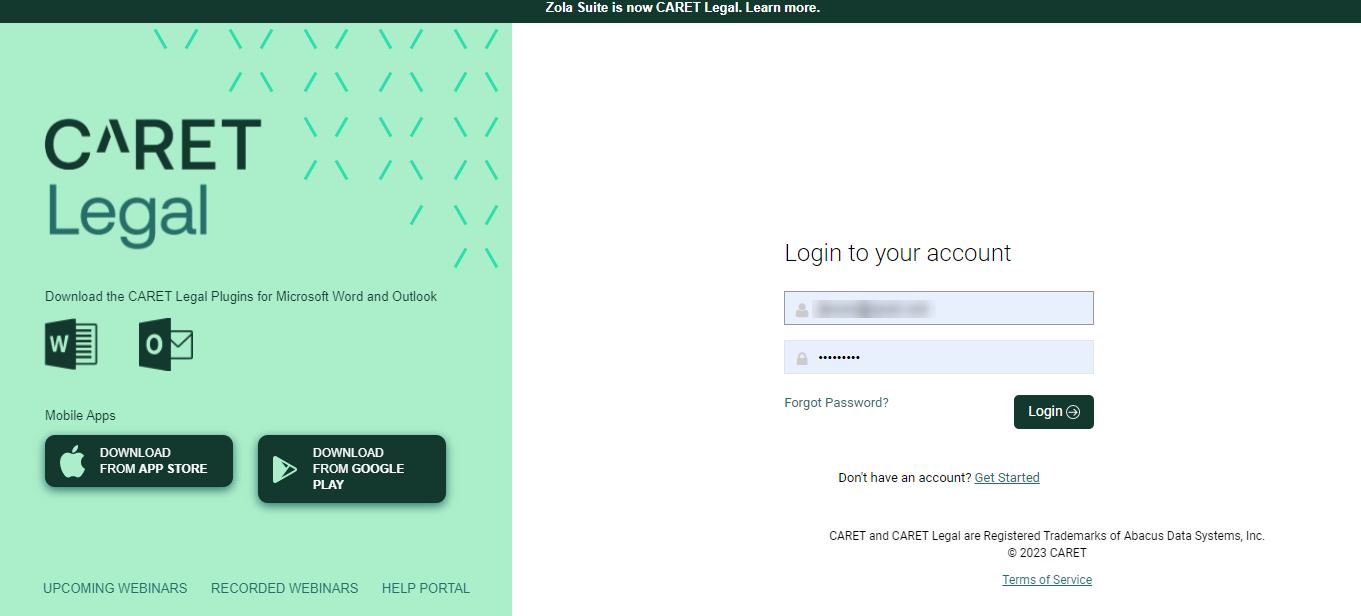 2. Navigate to the Email tab and click on Compose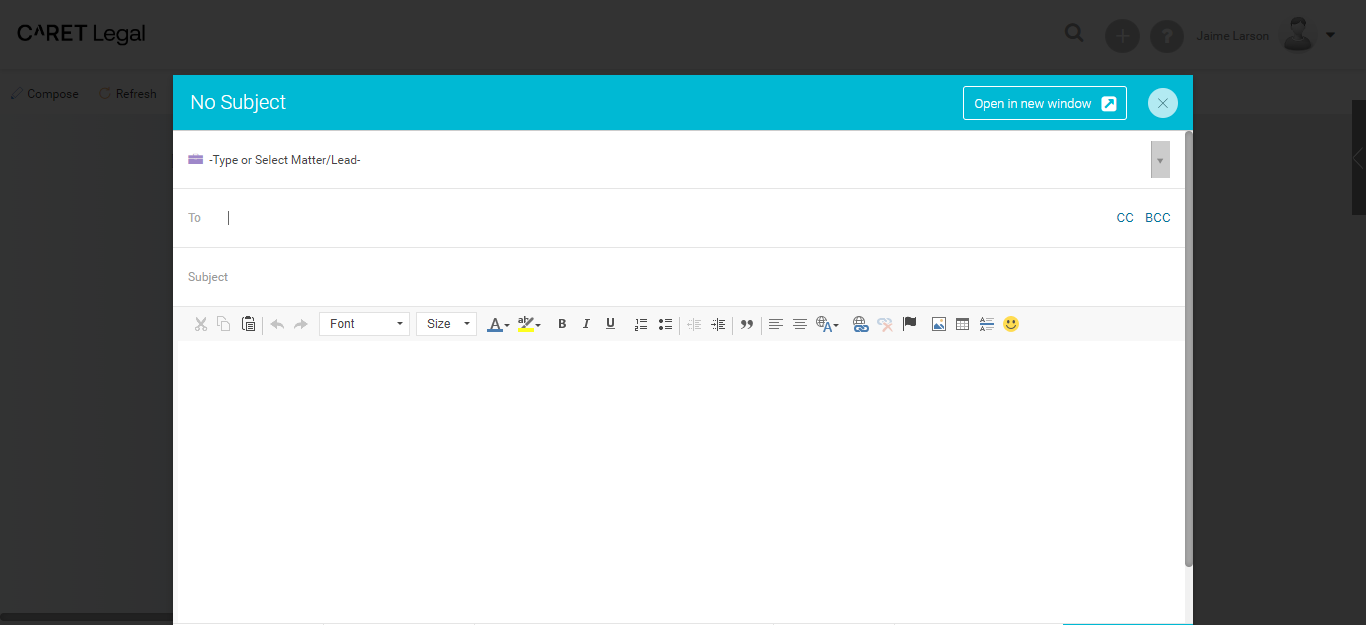 3. Write your email and click on Send Registered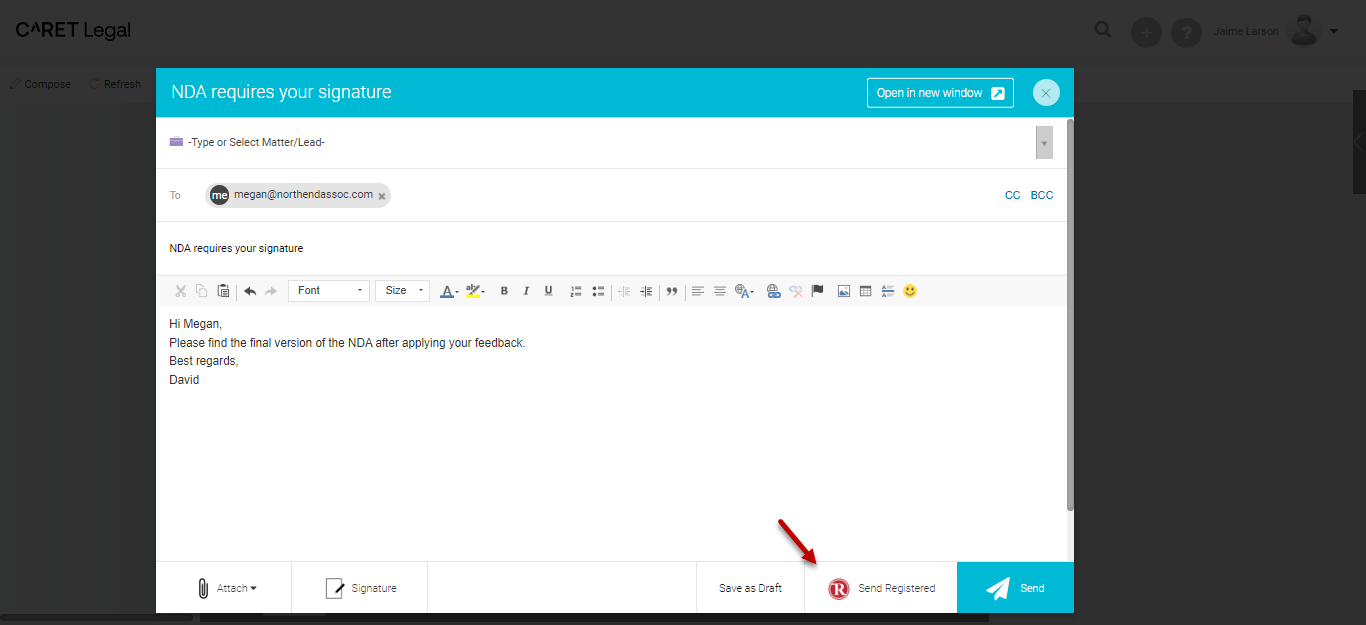 4. If this is your first time using the RMail App, a popup will open for you to enter your RMail credentials.
5. Click on Next. You will receive an activation link to your inbox. Once you click on that link you will have finished the registration process with RMail.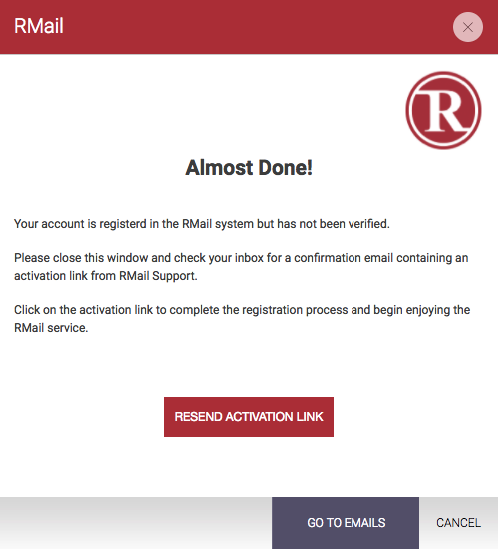 6. Now you can use the RMail for CARET Legal App. Simply click on the Send Registered button and the following window will popup.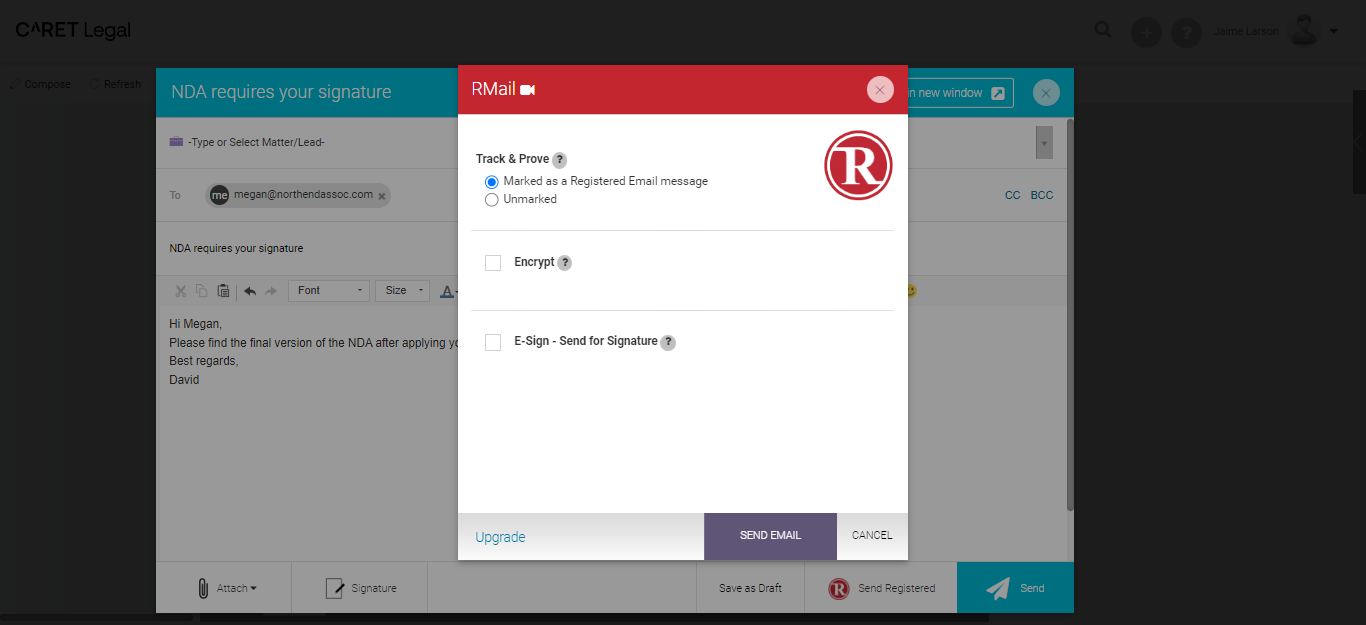 7. Now you will be able to use the Track & Prove (Marked and Unmarked), Encryption and E-signature features.