The Store Email Body setting provides the ability to store and download the email body of sent envelopes. The stored email body is accessed in the ENVELOPES tab inside the expanded envelope details section. This option is controlled from the SETTINGS tab.
The SETTINGS tab is available for all RSign® user roles (Customer Admin, and User). Users assigned the administrator roles can view the PERSONAL and the COMPANY subtab and override user-level settings.
The setting, Store Email Body, is available under both the COMPANY and PERSONAL tab. If you do not see the options described in this article and wish to add them, please contact your RPost Customer Success or Sales representative to enable them.
1. Click the SETTINGS > Storage.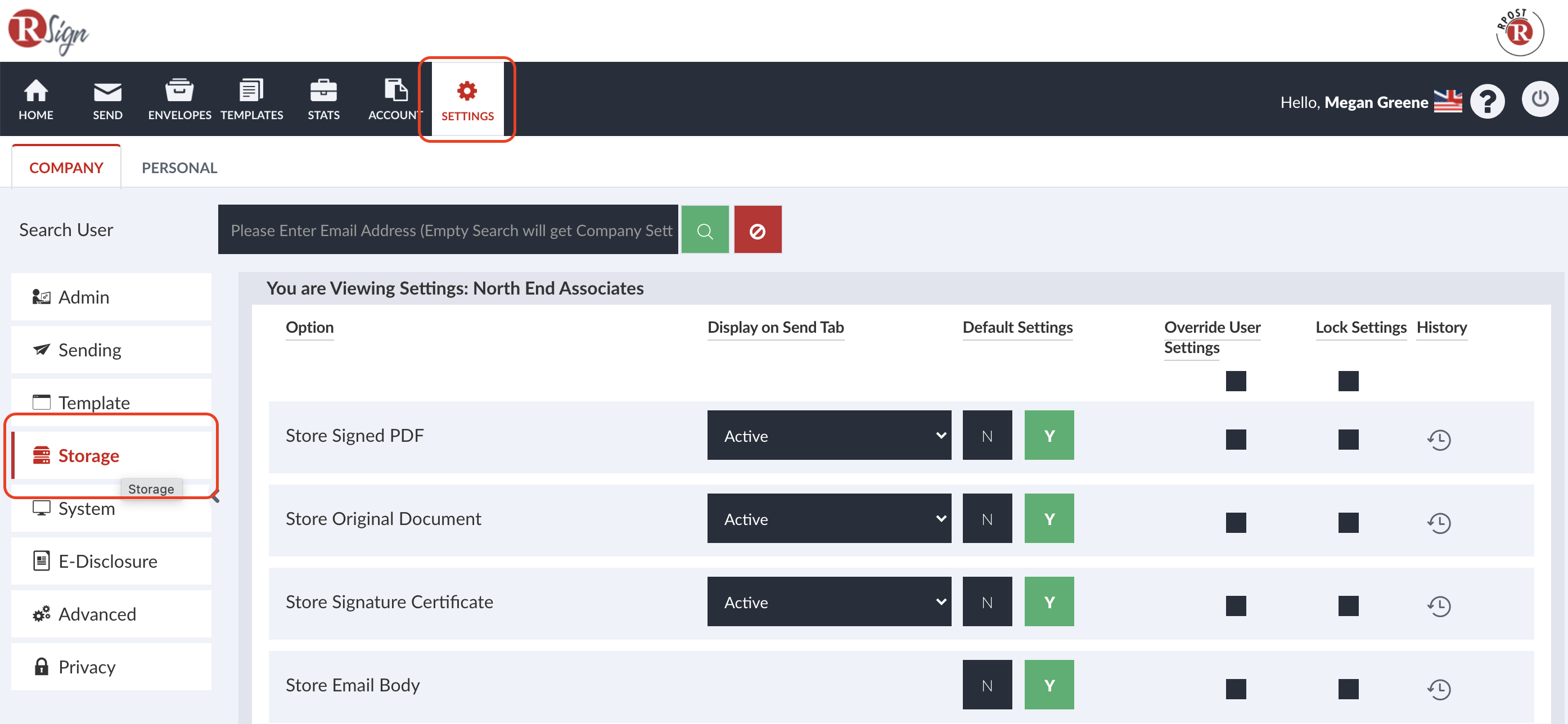 2. Scroll down the Option menu and select Store Email Body to manage the setting.

Store Email Body has the following options:
N: The email body of sent RSign documents will not be available in the ENVELOPES tab.
Y: The email body of sent RSign documents will be stored in the ENVELOPES tab within the envelope data.