The Time Zone setting provides the ability to select the time zone to be used on sent and signed envelopes. 
This setting is available under both the COMPANY and PERSONAL tabs. If you do not see the options described in this article and wish to add them, please contact your RPost Customer Success or Sales representative to enable them.
1. Click on the SETTINGS > System.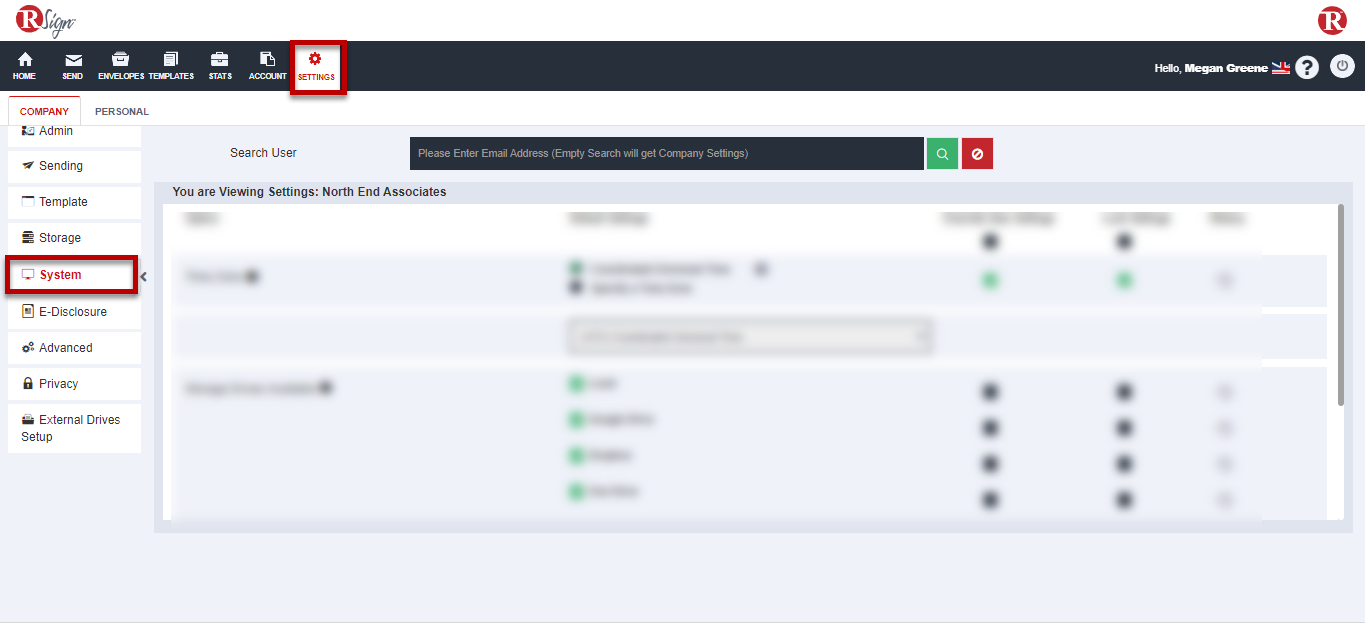 2. Scroll down the Option menu and select Time Zone to manage the setting.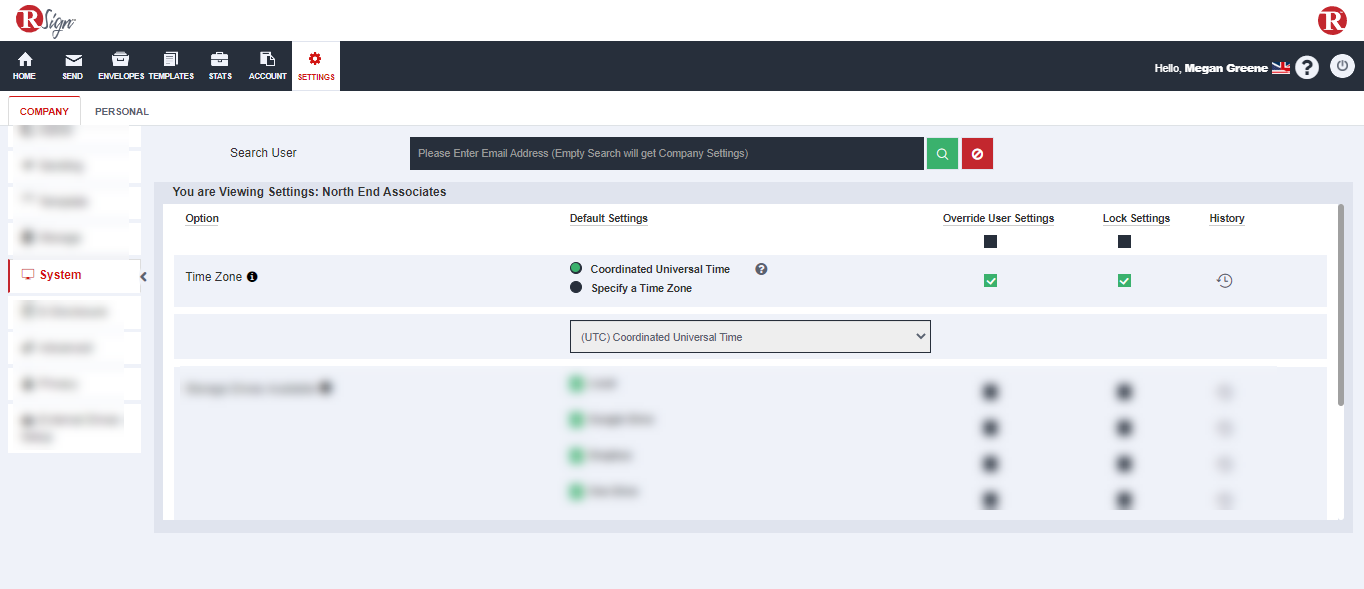 Time Zone has the following options:
- Coordinated Universal Time: Coordinated Universal Time (UTC) is the primary time standard by which the world regulates clocks and time. This option is selected by default.
- Specify a Time Zone: Selecting this option will enable the drop-down menu where any time zone can be selected.