The Terms of Service setting provides the ability for RSign users  to include a customized text up to 2000 characters in length, to be displayed as a pop-up prior to the recipient signing a document.
This setting is available under the COMPANY and PERSONAL tabs. If you do not see the options described in this article, please contact your RPost Customer Success or Sales representative to enable them.
1. Click on the SETTINGS > E-Disclosure.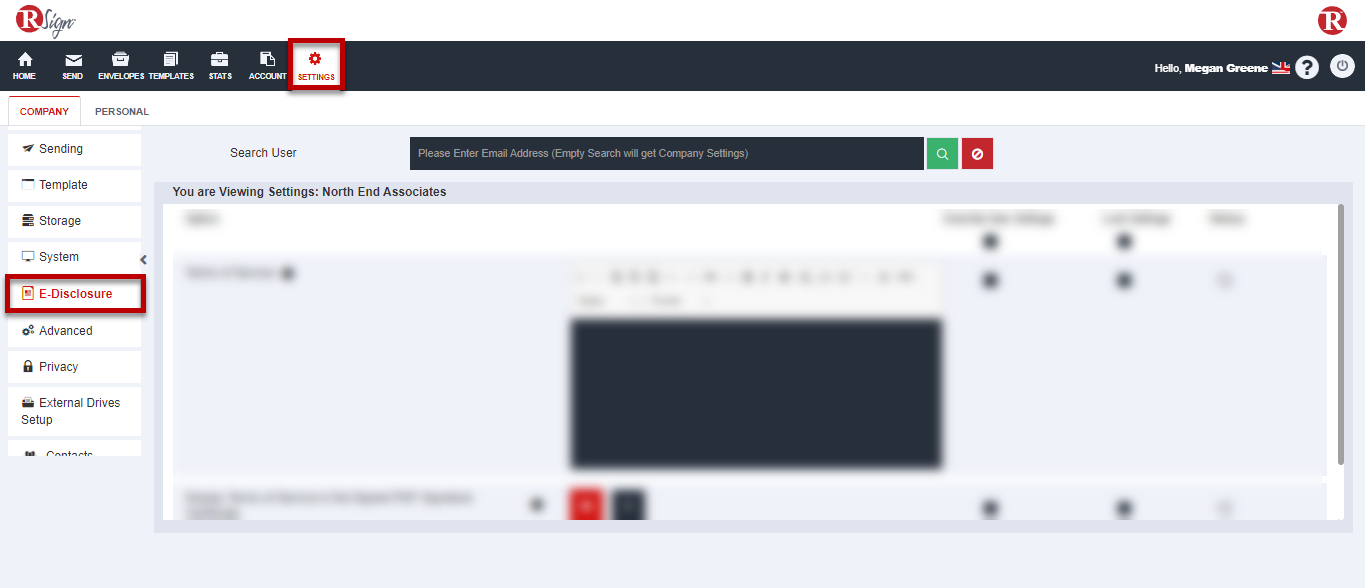 2. Scroll down the Option menu and select Terms of Service to manage the setting.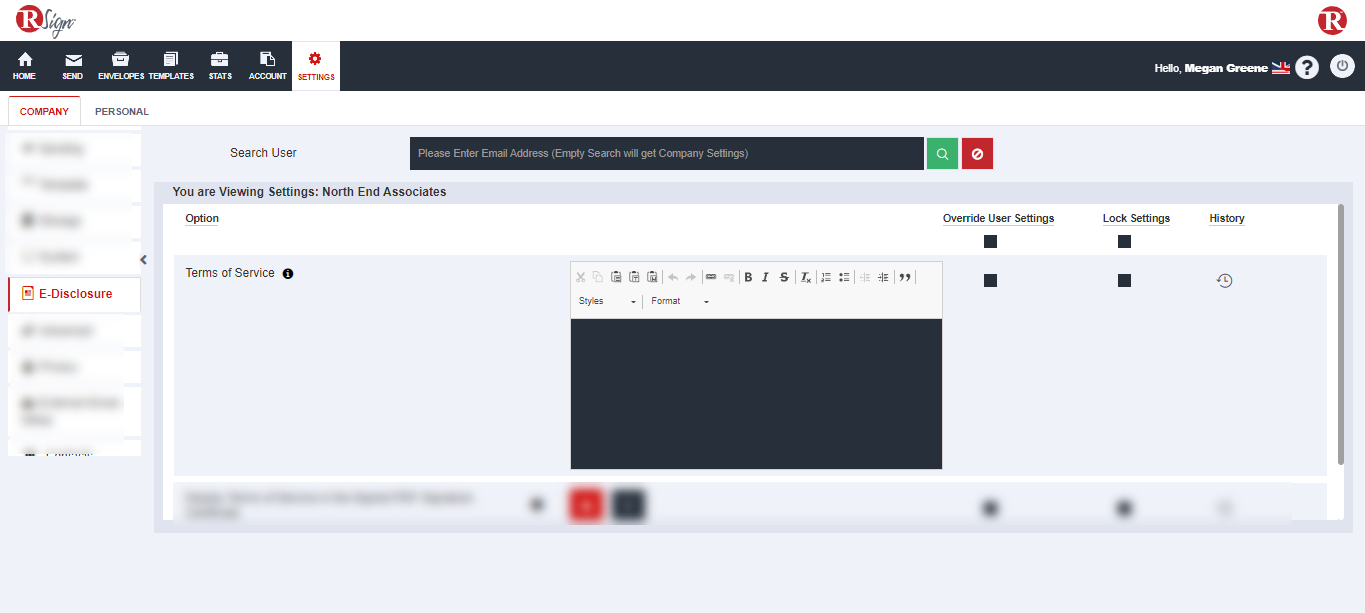 3. Enter the Terms of Service paragraphs in the text box (up to 2000 characters) and save your changes.
Once the setting is enabled by entering text in the terms of service box, the signer experience will be as follows: