The Rules feature allows users to prepare and send a document or form as a reusable template. If you are sending RSign requests using rules, it may be helpful to share the article with your intended recipients if they are unfamiliar with RSign.
The recipient will receive an email as shown below. Follow these steps to sign.
Open the invitation email and click the View & Sign Document button.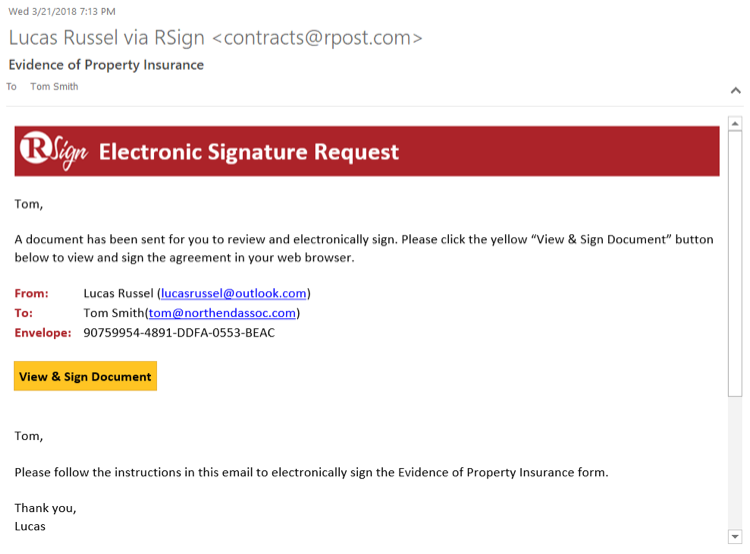 A new tab will open in the signer's default web browser with the document visible. The document contains the customer's information and the Rule, the signature in this case, is added to the document in the location it was placed when the template was created. Press Submit.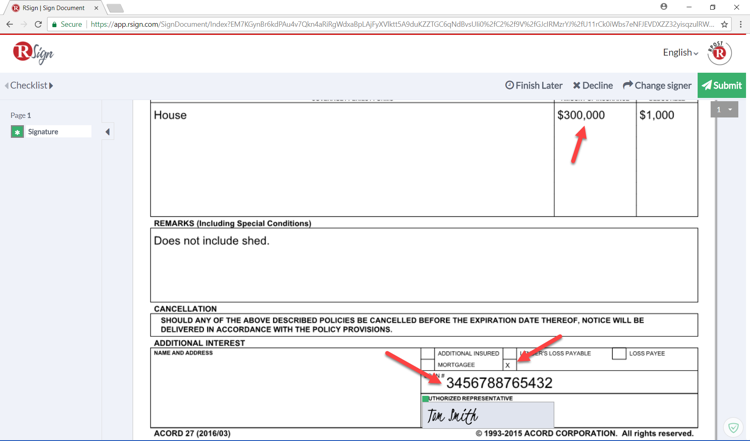 After the Submit button is clicked, the signer is brought to a web page letting the signer know the process is complete. Note, the user has an option to direct the signer to another website with some plans.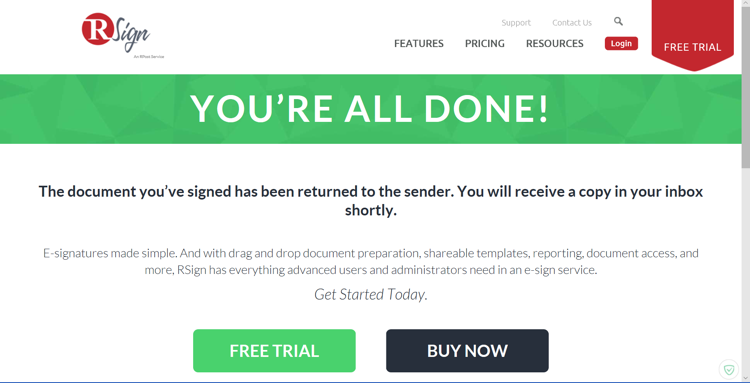 The sender and signer receive an email with the signed document attached or available online.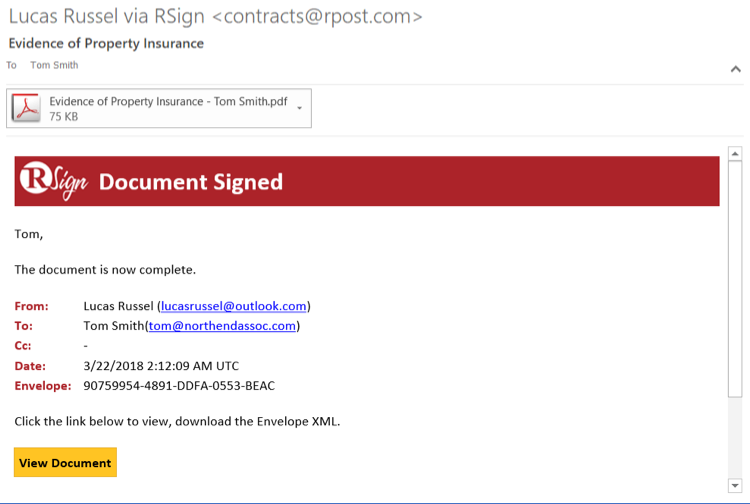 The signed document contains the customer information generated in the document prior to sending, and the signature and any other information added during the signing process.