The Allow Sharing of Templates/Rules setting provides the option to share Templates and Rules with other employees within the same company. This adds efficiency and uniformity when Templates and Rules are created for commonly used documents and forms.
This setting is available under the COMPANY and PERSONAL tabs. If you do not see the options described in this article and wish to add them, please contact your RPost Customer Success or Sales representative to enable them.
To enable the Allow Sharing of Templates/Rules setting, follow these steps:
1. Click on the SETTINGS > Template.

2. Scroll down the Option column and select Allow Sharing of Templates/Rules. There are two values, "Y" and "N". To enable the setting, select the "Y" option
- Share Master: Allows sharing the original template with other users. They can make modifications before sending, but not save those changes.
- Allow Copy: Let users create their own copy of the original template, modify it and save those changes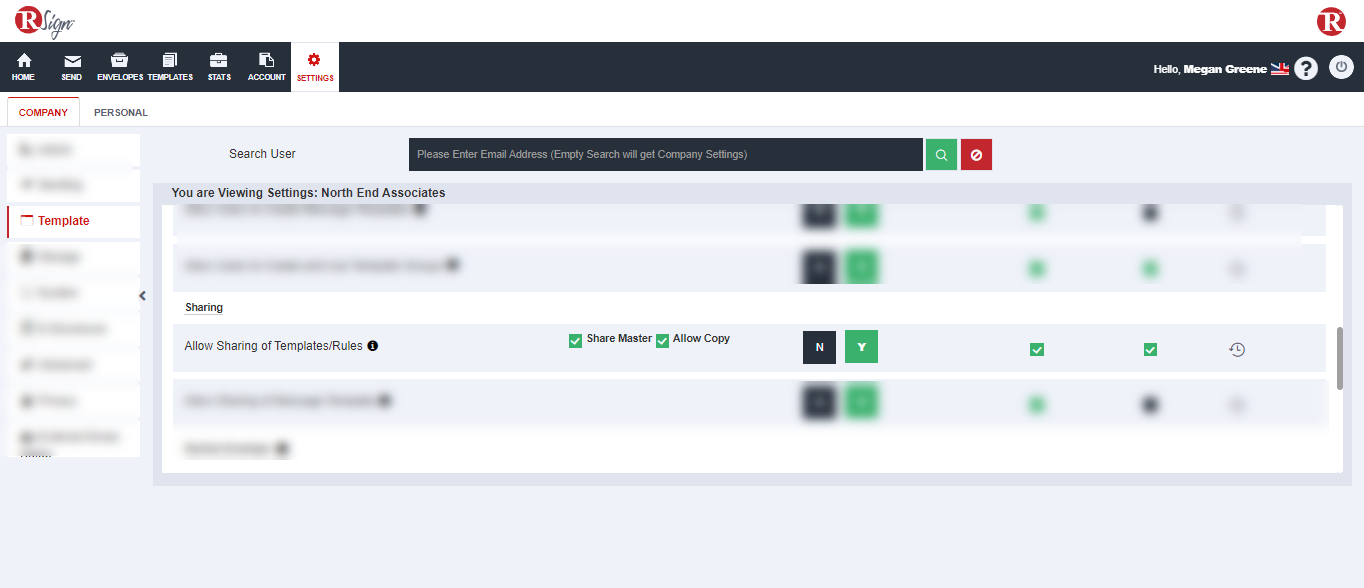 3. Save your changes.
To learn how to use this setting, refer to the Sharing Templates and Rules article