The Envelope Time/Date Stamp Location setting provides the ability for a user to display the time and date of when a document was signed. This will appear in either the left or right footer, left or right header, or not at all.
SETTINGS Tab
The SETTINGS tab should be available for all RSign® user roles (RPost® Super Admin, RSign Support, Customer Admin, and User). The Settings Tab includes settings for Admin, Sending, Template, Storage, System, E-Disclosure, Advanced, and Privacy. If you do not see the options described in this article and wish to add them, please contact your RPost sales or account manager to enable them.
Click the SETTINGS > Admin.

The Admin menu displays the name of each setting in the Option column as well as the Default Settings for each and the ability to Override User Settings.
Scroll down the Option column and select Envelope Time/Date Stamp Location to manage or change the default settings.
Envelope Time/Data Stamp Location has the following defaults and options.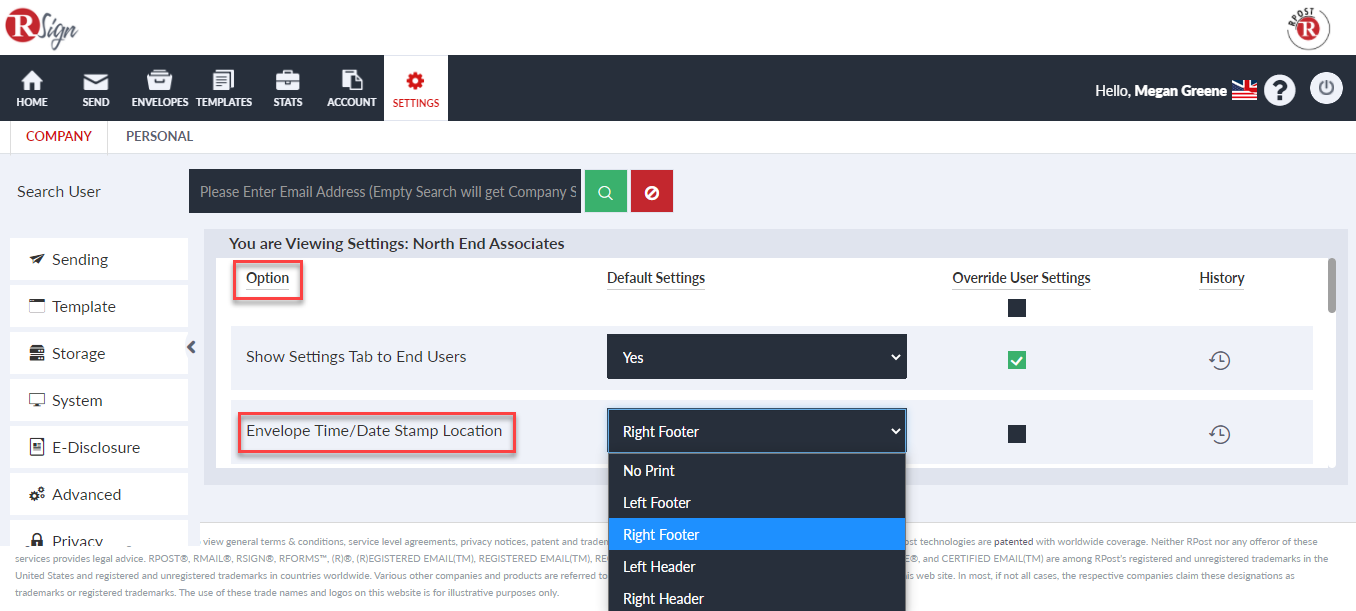 Default Settings: The Right Footeroption is selected by default and will display the time and date of when the document was signed in the right footer of the document.
Depending on the option selected, the time and date will either not be displayed, or will be printed in the left footer, right footer, left header, or right header.