Override User Settings provides the ability for an admin to override an individual setting of all the users in the company.
The Override User Settings functionality is only available to Admins in the COMPANY tab.
1. Click on the SETTINGS tab.
2. Choose a tab on the left menu, depending on the setting you would like to override.
3. Check the Override User Settings checkbox for the desired setting.
Tip: Click on the top checkbox as a shortcut to highlight all the checkboxes in the column of that setting tab.

4. Press Save. Now all users in that account will have those values for the selected settings. The user may change them later if they need to.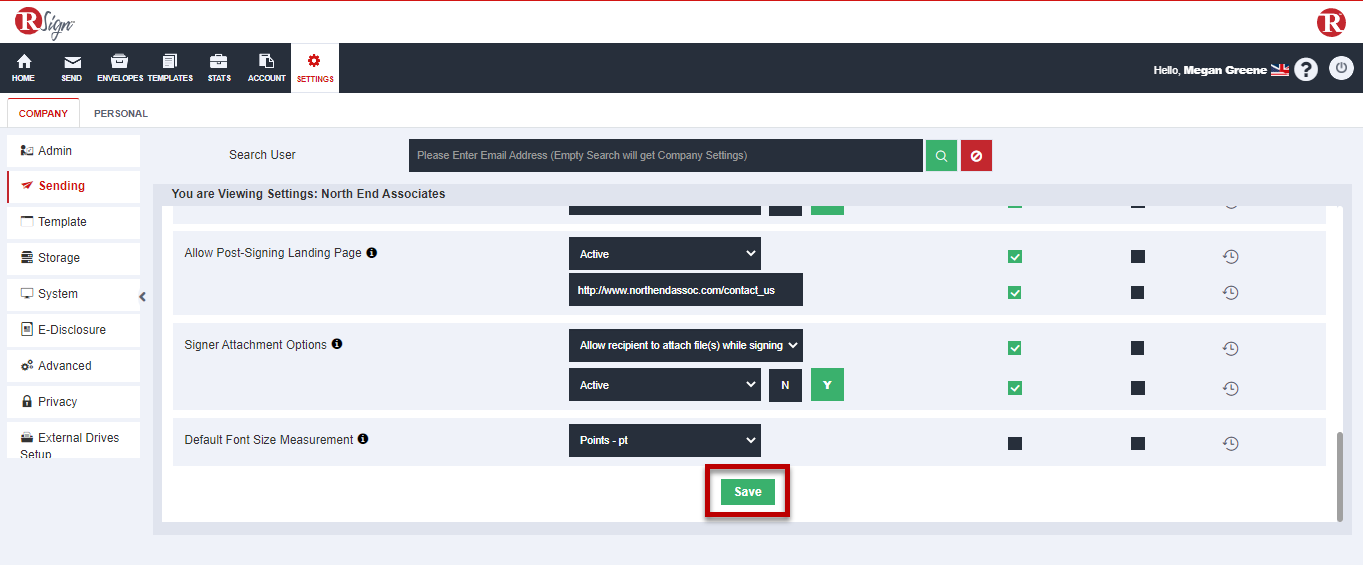 Note: If you wish to prevent the user from making any future changes to these settings, check off the Lock Settings box. To learn more, read this article about Lock Settings.
5. To verify the Override User Settings applied by admin, go to the PERSONAL tab and look for the settings you chose to override while under the COMPANY tab.