RMail Online (formerly called RMail Web) has the option for users to pre-select the primary encryption experience for recipients. To set or change the pre-selection options follow these steps:
Log into RMail Online (formerly RMail Web).
Click on the *gear icon on the upper-right area of the compose page to access the RMail Web Settings.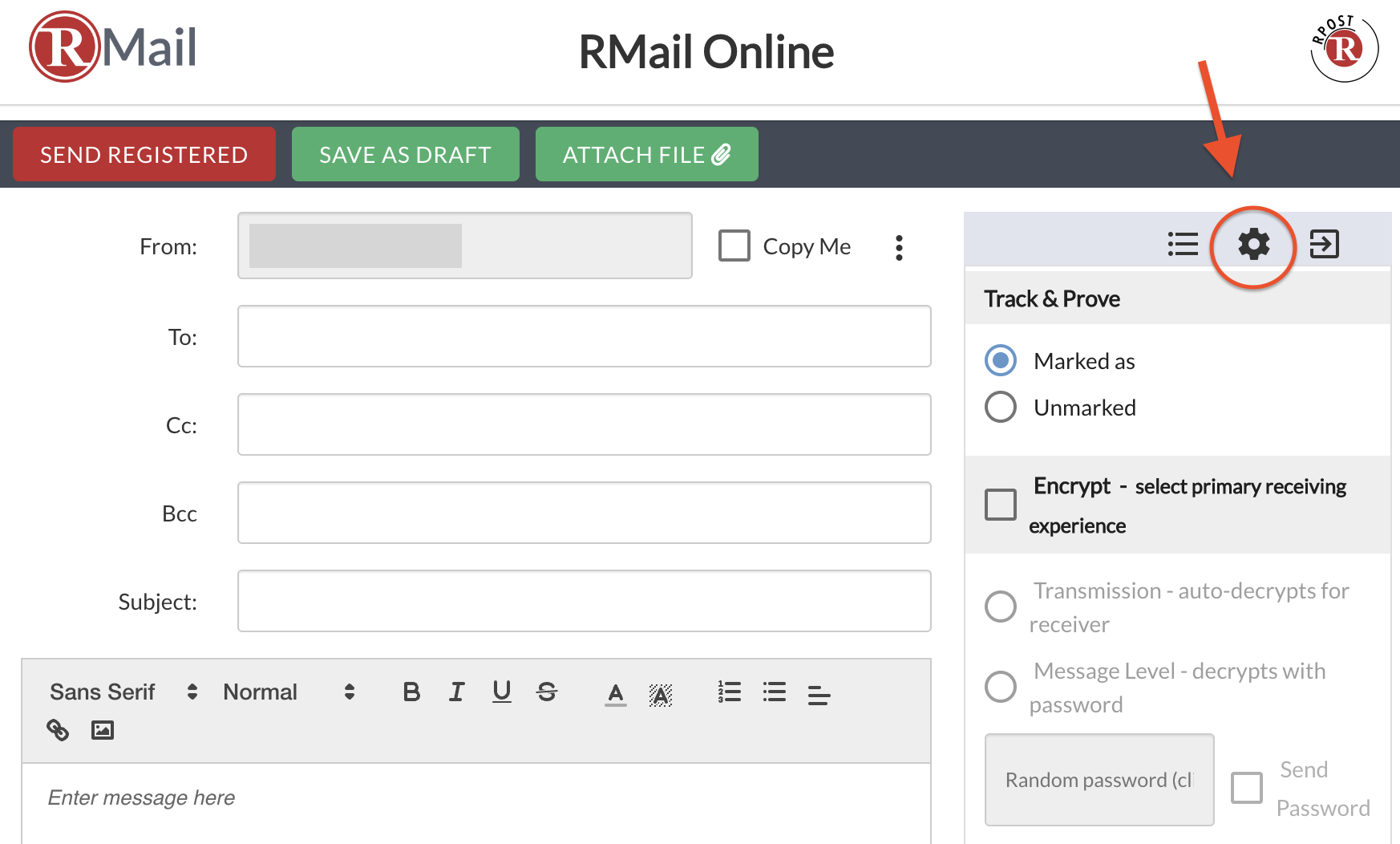 On the RMail Web Settings page, under the "Feature & Default Settings" section find and use the pull down tab to the right of "Encrypt - select primary receiving experience" and select "Enabled & Pre-selected".
Scroll down to the bottom of the RMail Web Settings page and click "SAVE".
After going about the steps above, your composed RMail Online email form will now have "Encrypt" pre-selected.