RMail Online users can pre-select the encryption option so that it is already selected when they compose an email. To set or change the pre-selection options follow these steps:
1. Log into RMail Online
2. Click on the gear icon on the upper-right area of the composer page to access the RMail Web Settings.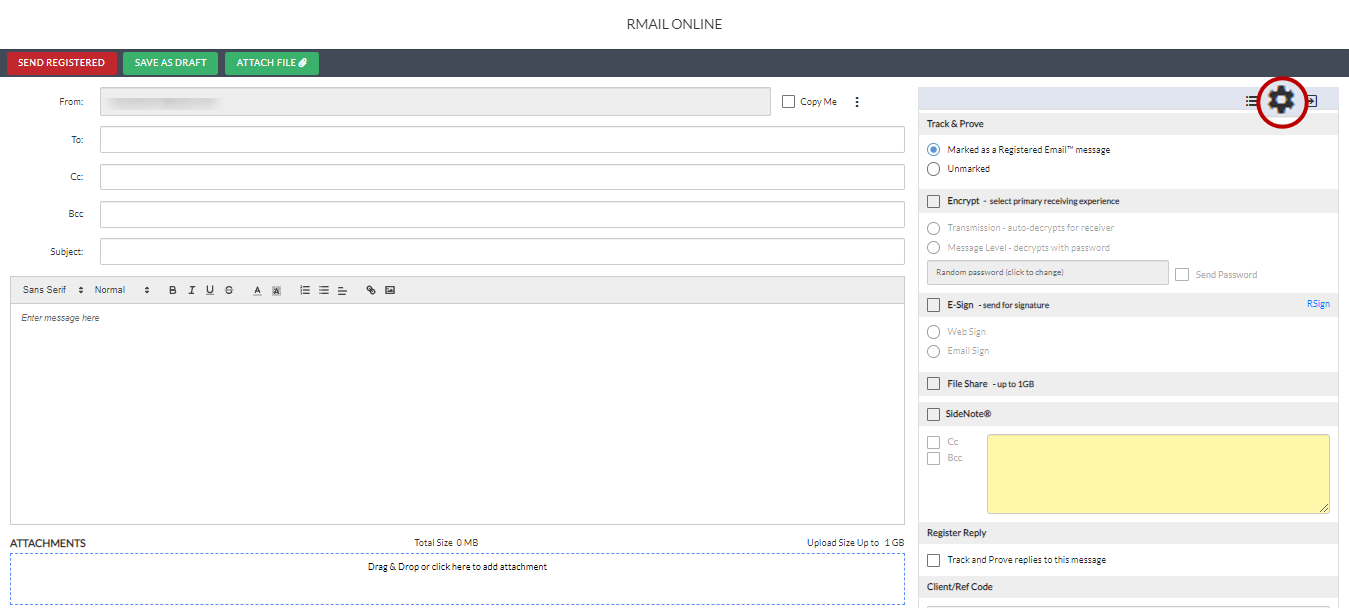 3. Scroll down and look for Encrypt - select primary receiving experience. Select "Enabled & Pre-selected".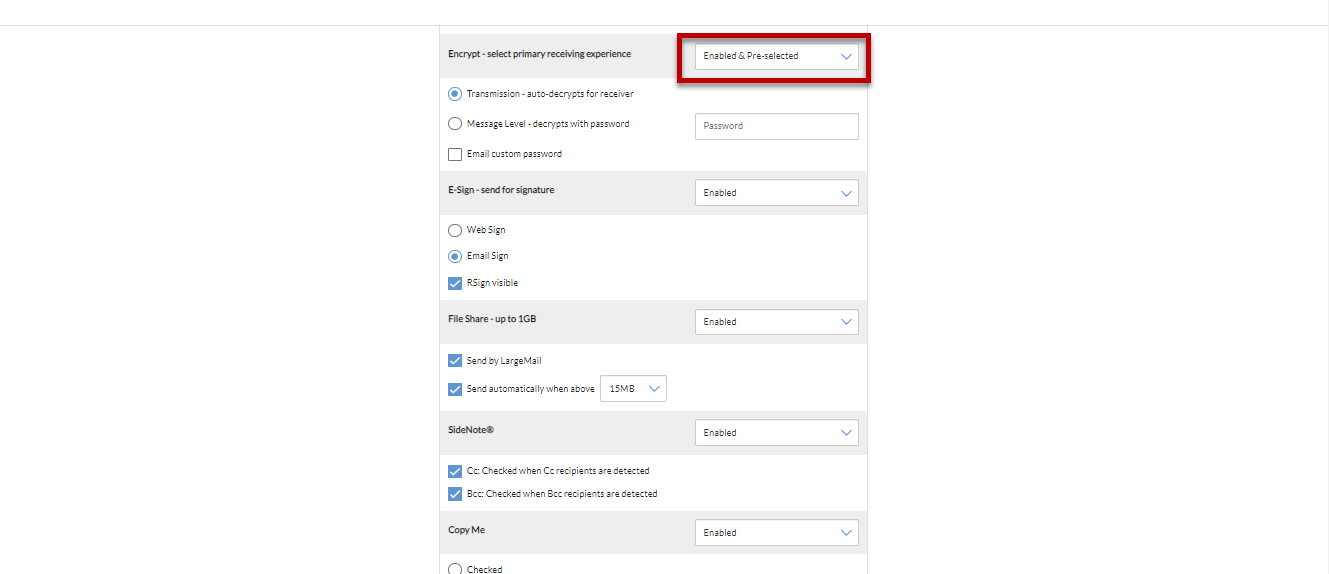 4. Scroll down to the bottom of the RMail Web Settings page and click on "Save".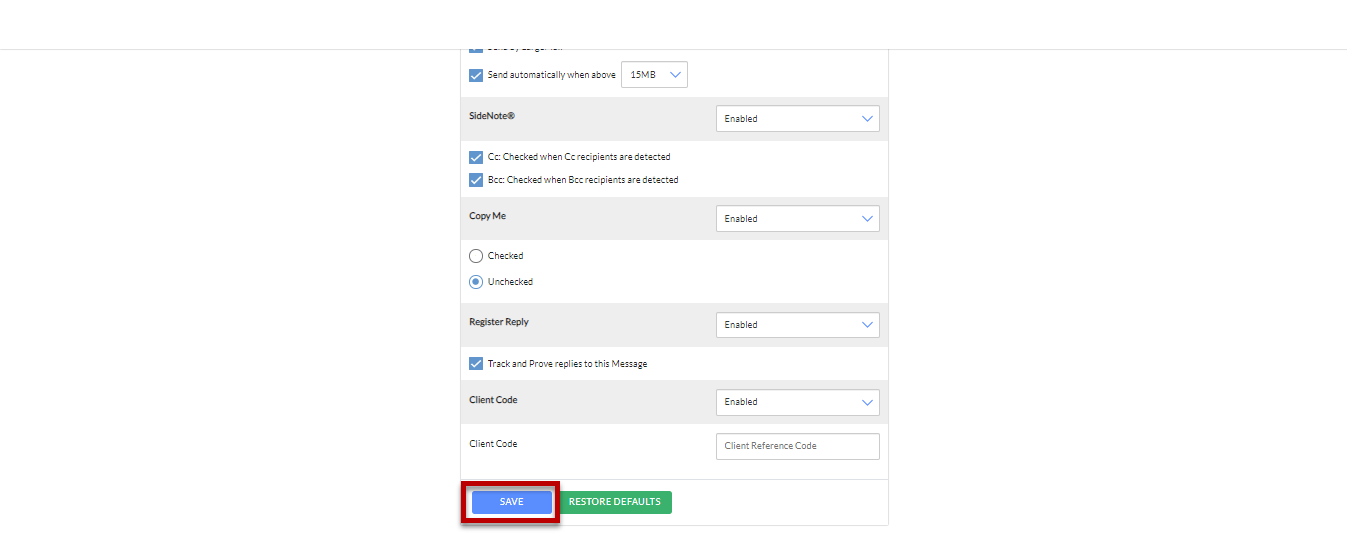 When composing an email, the Encrypt option will be already selected