This RMail for Outlook Online add-in provides seamless access to RMail services when using Outlook Online, Outlook.com, or Hotmail.com, allowing you to track email opens, get automatic proof of email delivery, encrypt private email, get documents signed electronically, and convert PDF files.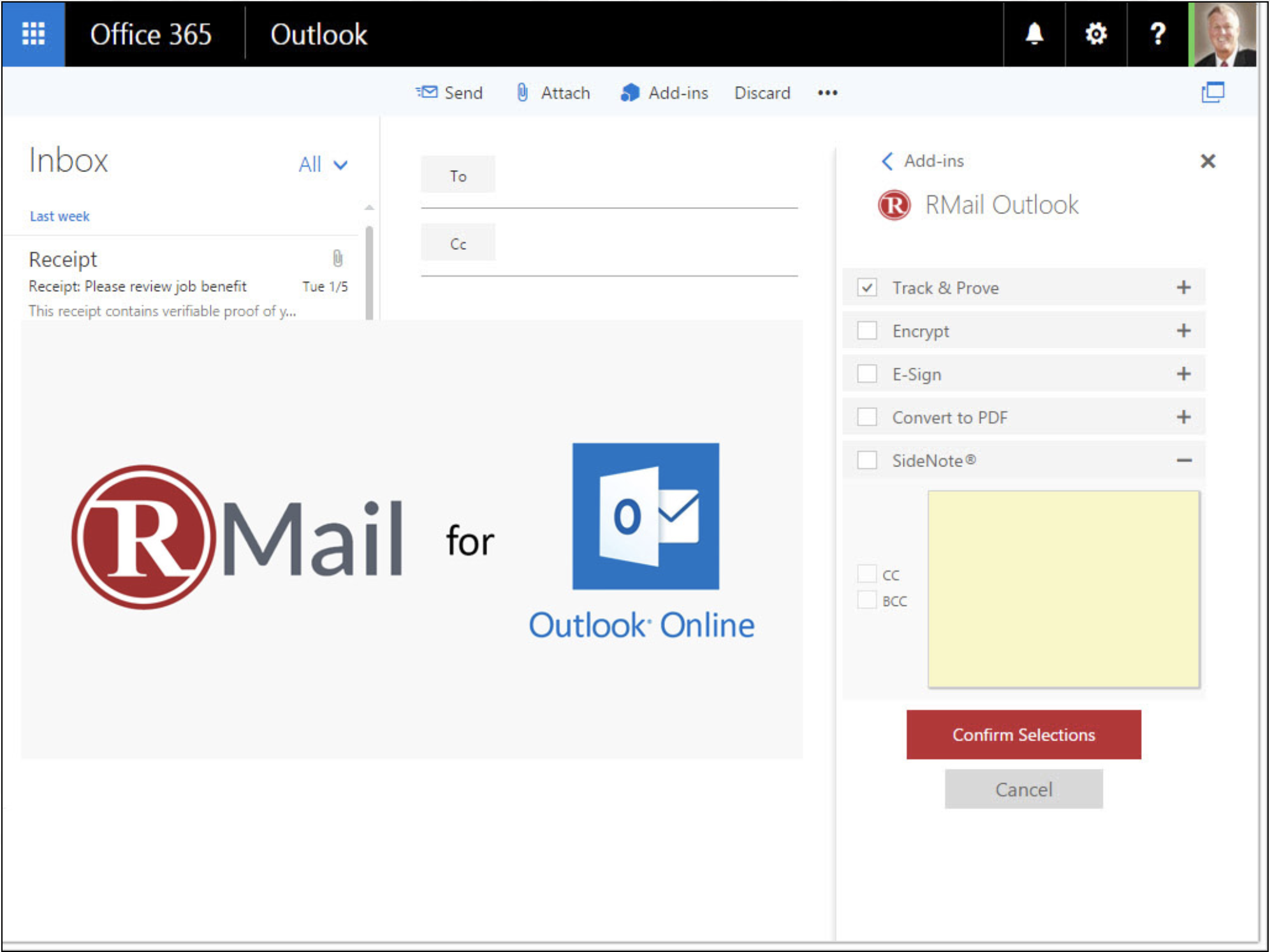 New Installation:
Make sure you are logged into your Outlook Online/Outlook.com/Hotmail.com account before proceeding.
Click the following link to be directed to the RMail for Outlook Online listing, on Microsoft's Office Store.
Click the

"Add"

button on the RMail listing. You may be prompted for your email address. Please enter only the email address you are using with Outlook Online, Outlook.com, or Hotmail.com. A dialog window will open, asking you to confirm the installation. Click

Install. Click

OK.
Return to your inbox. Click

New

to compose a new email.
When the compose window opens, click

Add-ins

(directly above "To" field). When the Add-ins window slides open, choose

RMail

and begin using the Add-in.

If you do not see Add-ins, look for the red circle "R" icon near the bottom of the compose window. Click this to open the RMail sending options.