The Envelope ID is a unique 24-character code that is assigned to each envelope sent from the RSign system for identification purposes. In most cases, when submitting a support ticket relating to a sent RSign transaction, the support agent will expect an Envelope ID for each transaction you are referring to, in order to correctly and thoroughly investigate the issue.
Example of an Envelope ID: 55903473-0056-BBEB-3498-CADA
There are several places where the Envelope ID can be found:
- Emails referring to an RSign transaction: There is a section near the top of the email that provides information on who the document was sent From, To, and the Envelope ID titled "Envelope". See Example below: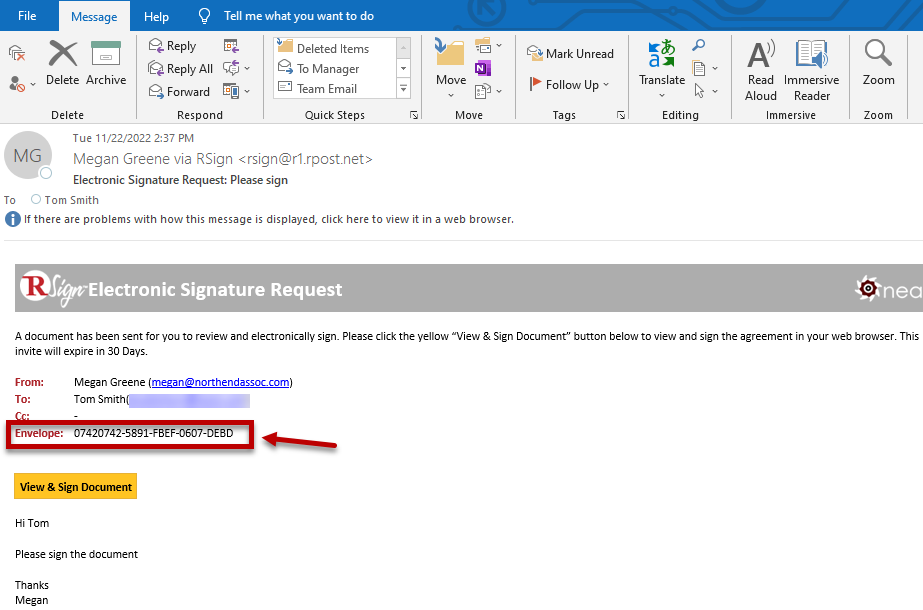 - Envelopes tab: This where you can view the envelopes data: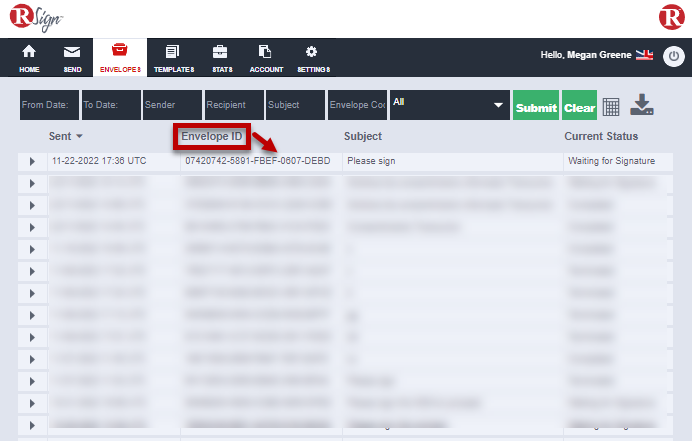 - RSign final document: If the setting Envelope Stamp Print is enabled, The Envelope ID will be found in one of the four corners of each page of the RSign final document.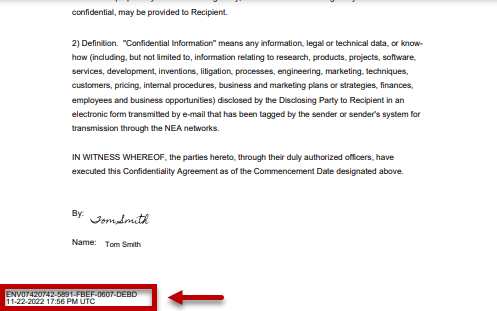 - Signature certificate: The Envelope ID can be found on the signature certificate of the RSign final document, in the Envelope Data section.