Once you have created a Template, you can use it to send a document by following the steps below.
1. Click the Send tab

2. Optional: Make any modifications to the Options if the setting Allow Template Editing was set to Y when the template was created.
3. Press the +Template


4. When +Template is selected, on the list of templates appears in a pop-up window. Check the box of the template to be sent.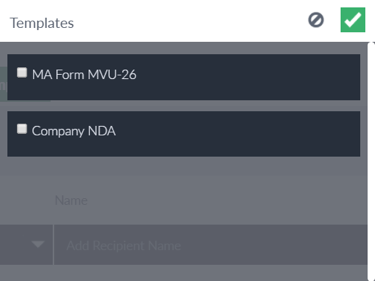 5. The uploaded documents will appear in the ATTACH FILES panel with the file name and document size.

6. Add the recipient name and email address in the Name and Email fields in the correct Role.


7. Modify the subject and email body if applicable.

8. Press Next
9. Review the document.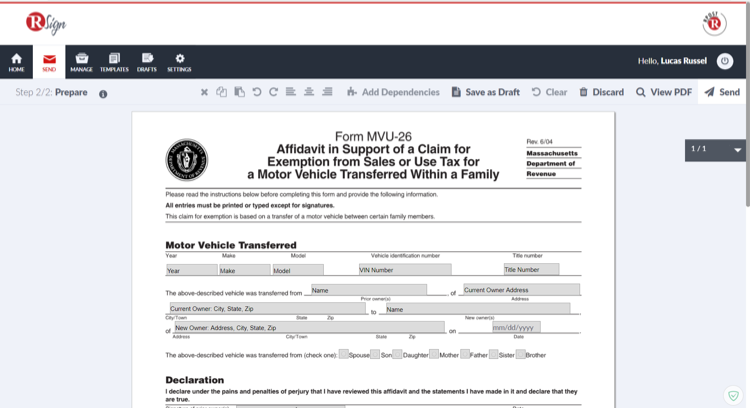 10. Press Send.
11. You will be returned to the main page of the MANAGE tab.