This example illustrates a workflow with two signers, Signer 1 is the recipient of the document sent by Signer 2, the sender.
Signer 1: Open the invitation email and click the View & Sign Document button.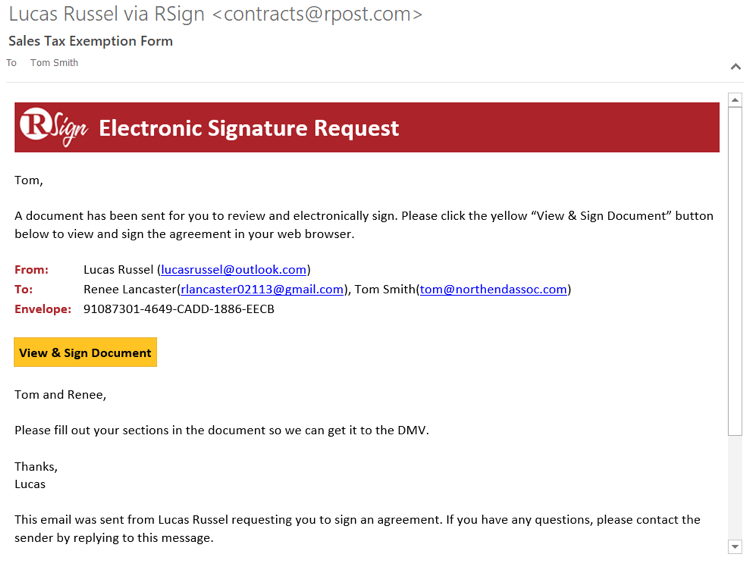 2. A new tab will open in the signer's default web browser with the document visible.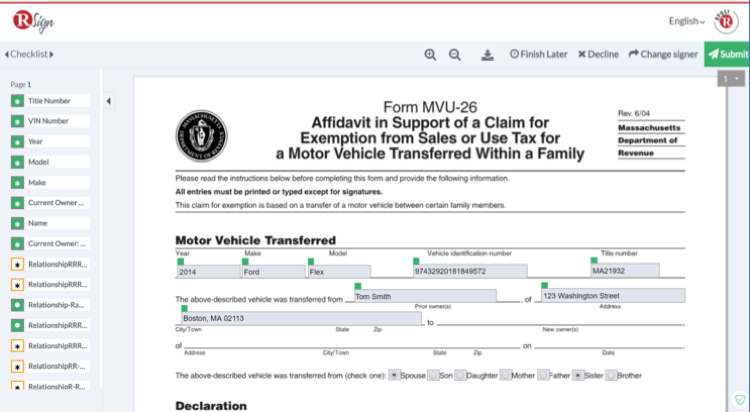 3. The signer then clicks Submit.
4. After the signer clicks Submit, a message appears confirming the signing process is complete, along with a link for the signer to learn more about RSign.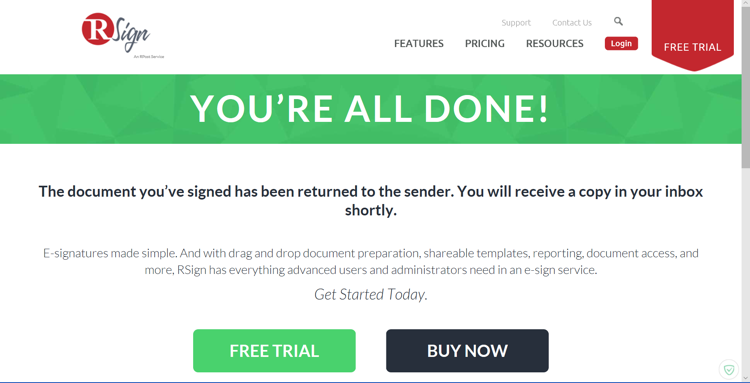 5. Signer 2: The initial sender receives an update email after the recipient, Signer 1, signs the email.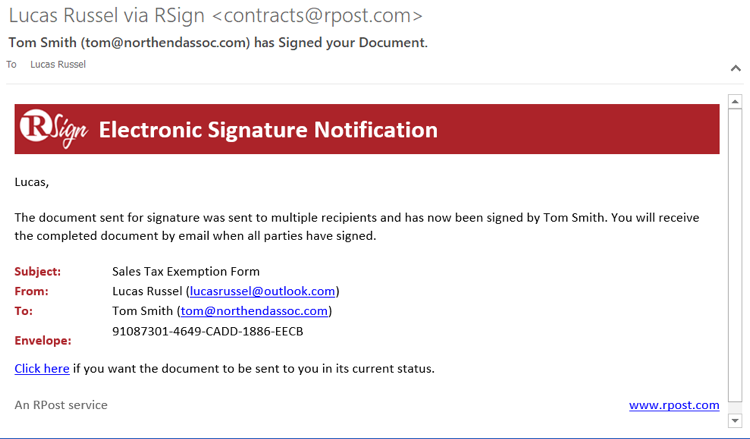 6. The email is sent to Signer 2 if Sequential Signing is selected while creating the template.
7. The second signer completes their portion of the document.
8. The sender and all signers will receive an email with the signed document attached or available online.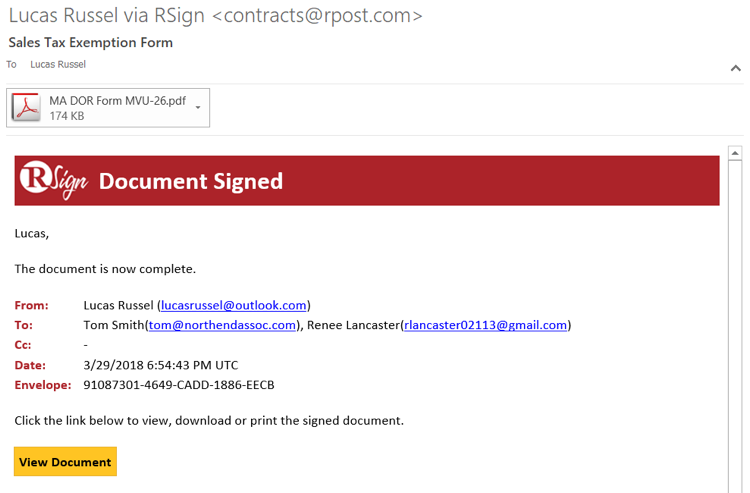 9. The signed document will contain all completed information and signatures from both signers.