Please follow these steps to install the RMail extension for Gmail in your Chrome browser.
1. Make sure you are using Chrome browser (non-mobile version) to install and use RMail app for Gmail.
2. Click on the following link to go to the official Chrome Store page for RMail app for Gmail: 
https://chrome.google.com/webstore/detail/rpost-for-gmail/inobjcmbajbmllkgkigemcfnikdmlidn?hl=en
3. Click on the "Add to Chrome" button on the Chrome Store page. A dialog window will open, listing the permissions the app will need. Click on Add Extension.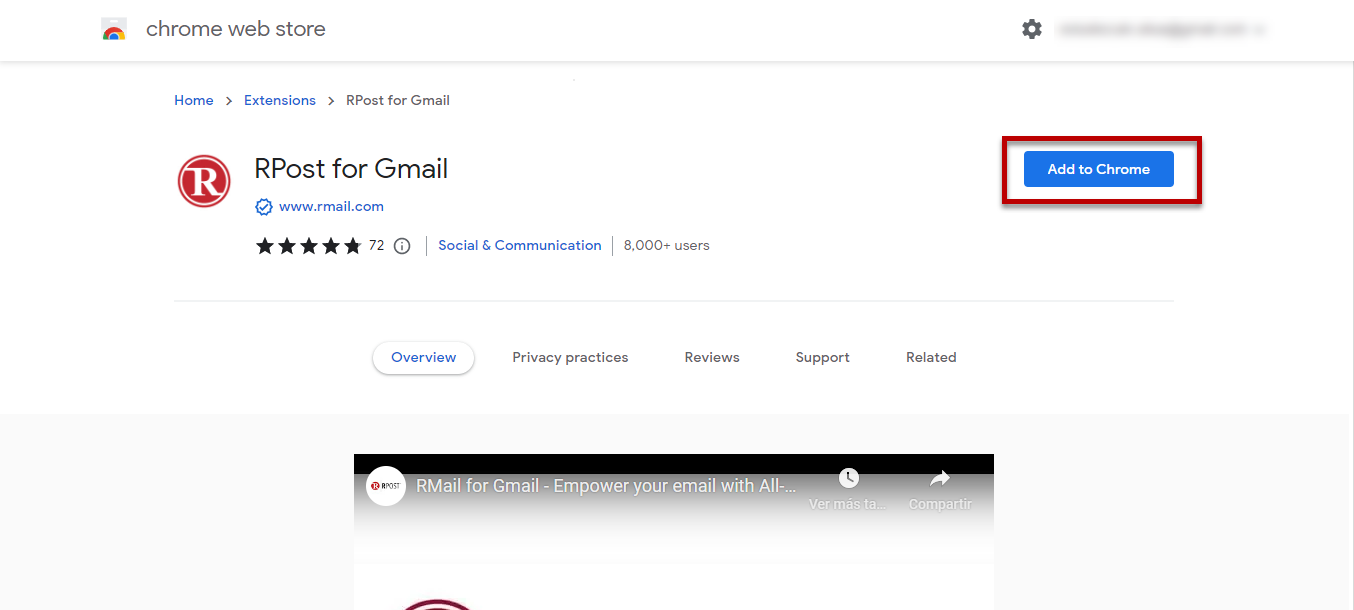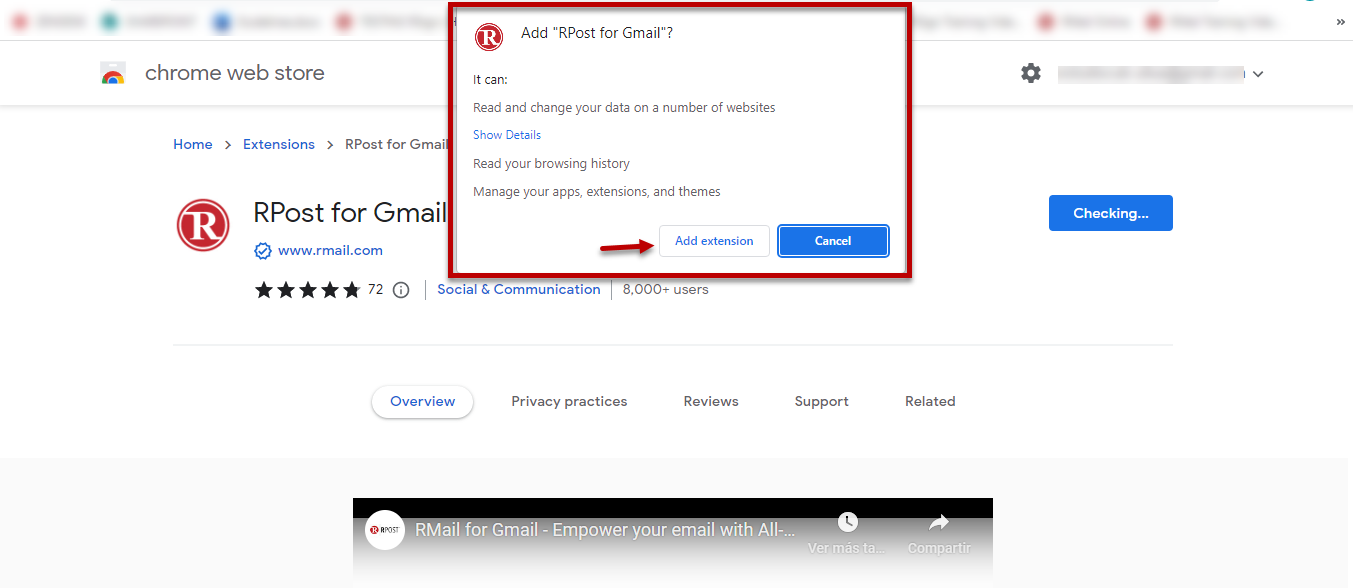 4. Log into your Gmail account to activate and begin using the extension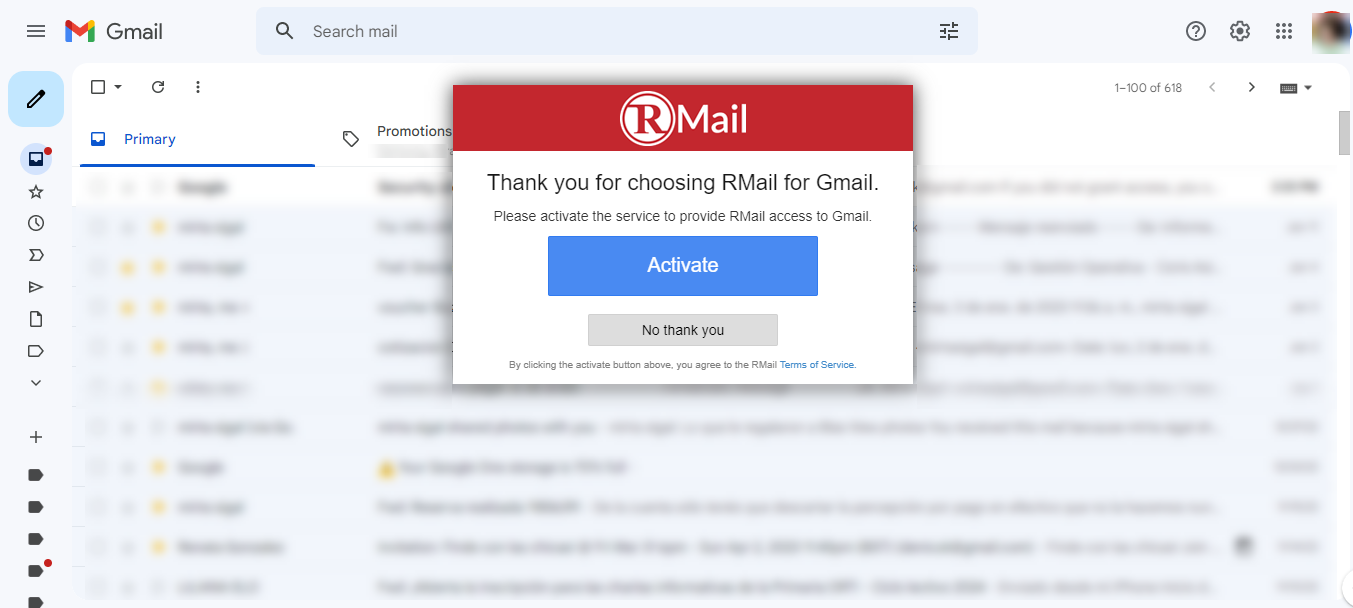 5. Once installed, just hit the Compose button and the RMail features and settings options will appear at the bottom of your Gmail New Message window, as shown in the screenshot below