The Finish Later option allows the signer to save the document in its current state and to continue filling it out at a future time.
This article covers the following topics:
Saving a document to finish later
When the signer clicks on the View & Sign Document button on the signature request email, they are taken to a new tab on their default web browser to begin the signing process. At any time during the signing process, the signer may click on the Finish Later button to save document and return to it at a later time.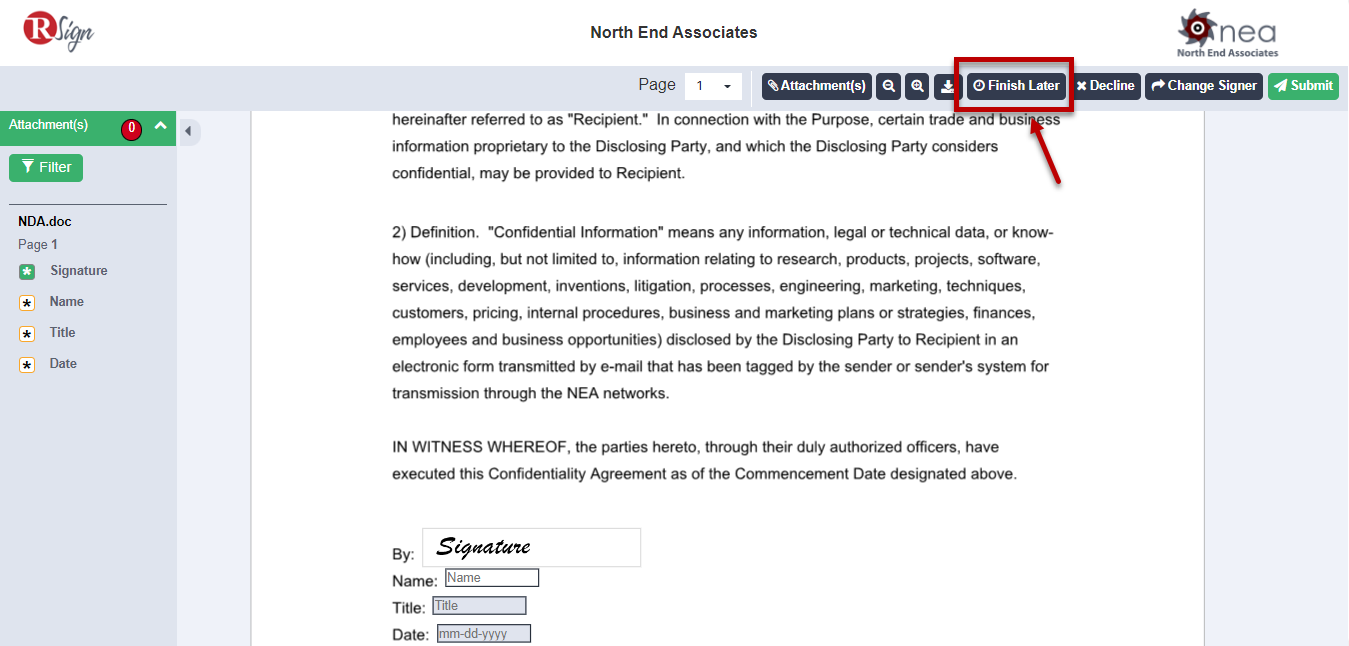 A pop-up notification will appear to let the signer know the document was saved.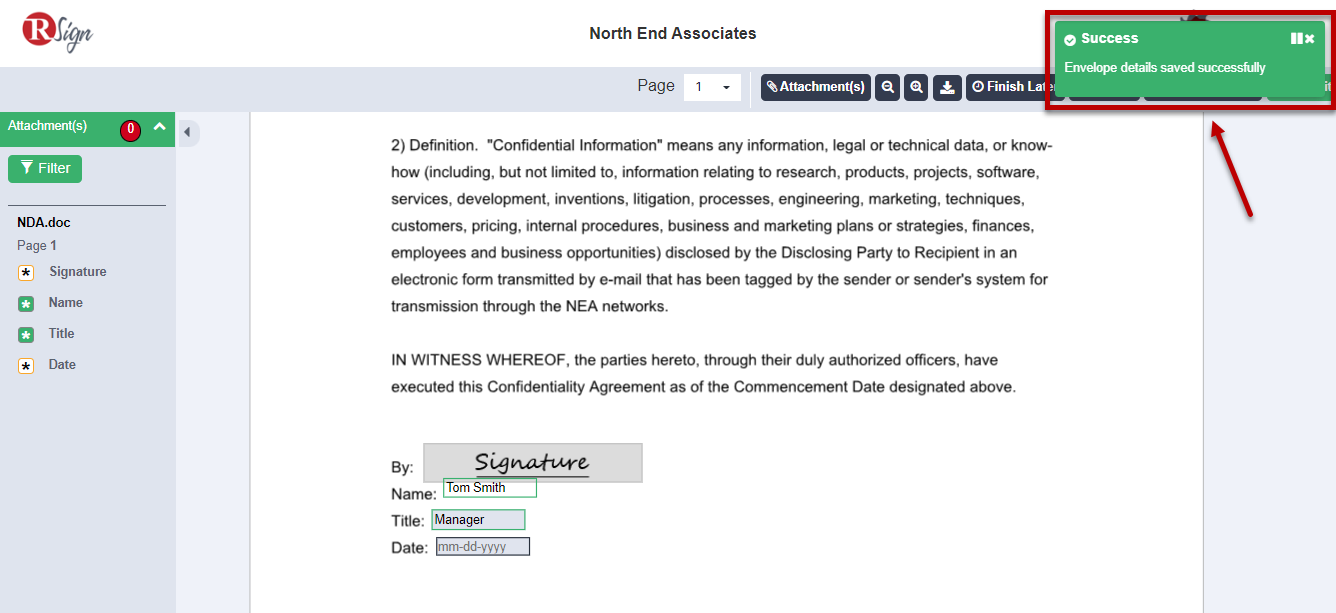 The signer is then directed to a web page with a link to proceed with the signing process in the future when the signer is able to.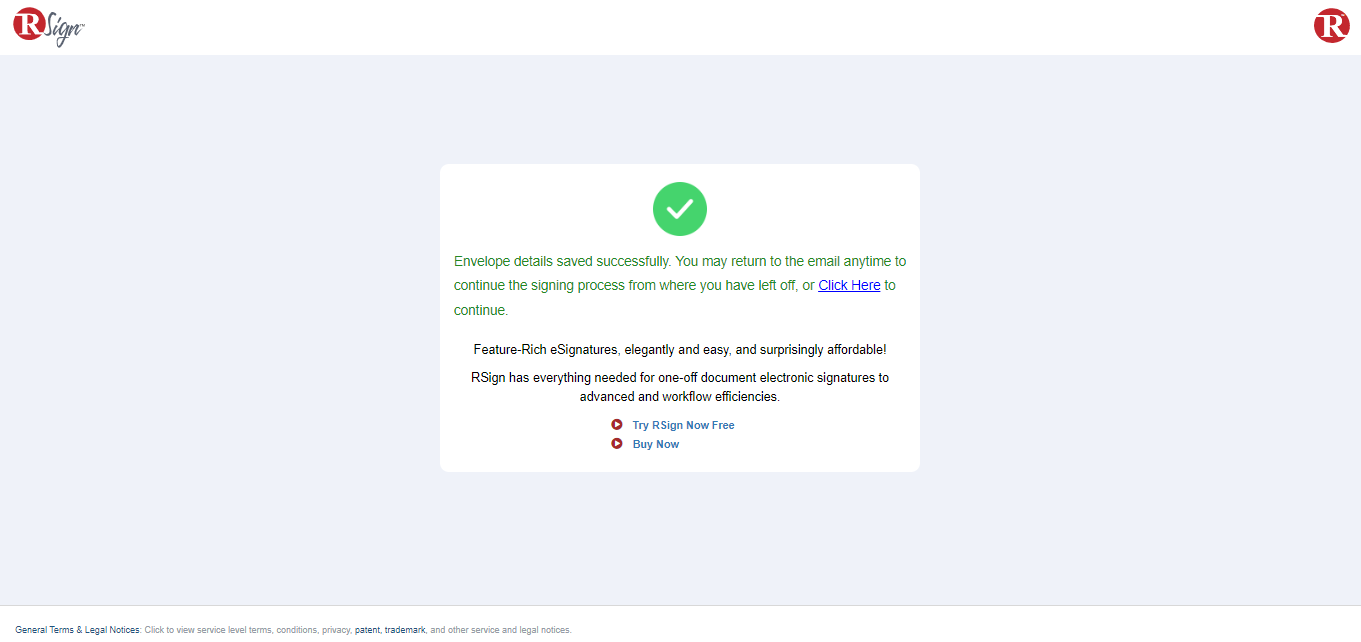 Resuming a saved signature request
The signer has two options to open the saved document:
- Pressing the Click here link in the web browser.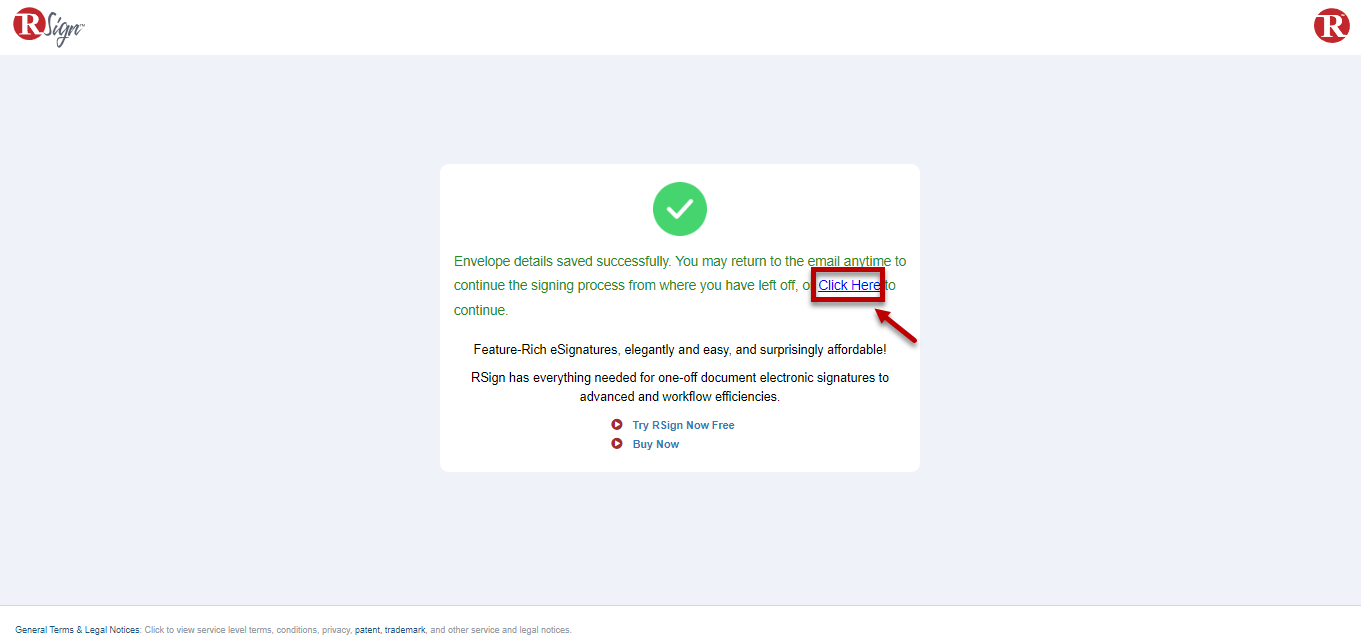 - Opening the signing request email and clicking on the View & Sign Document button.