Creating a Template with a Post-Signing Landing Page
In general, when a someone completes an RSign signature request, he or she will be sent to the RSign "Signing Complete" landing page. This is unless the company for which you, the RSign user and creator of the template, are associated with has opted to add a custom landing page to direct a signer to instead. In some instances, however, the signer should be sent to a different landing page/webpage dependent on the template. This may be done, for example, if a customer fills out an application or a loan request it may then be helpful to send the signer to a landing page that provides information on the process of the loan request, expected response time, etc. This page would be useful to the customer who filled out this specific loan request document but not useful if he or she completed another RSign document from within this company that is not related to a loan request.
Enabling this Feature:
Template Post Signing Landing Page is a paid only feature. If you would like to request this feature please reach out to your account manager or email rsignsupport@rpost.com for more information.
Template Tab
1. When creating or editing an RSign template you will find Post-Signing Landing Page option, if enabled, in "Step 1: Templates" under "Options."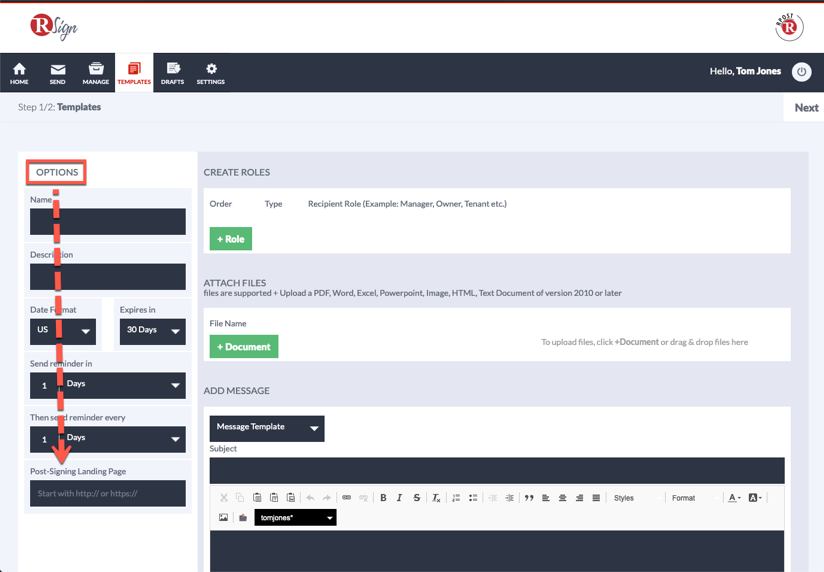 2. Enter a URL to the landing page you wish to use for the current template that is being created or edited. This will be the page that signers of this document will be redirected to upon completion.

3. Complete filling out all necessary information for the Template and click "Next".
4. Complete "Step 2: Prepare" and save the template. Now, when this template is completed by a signer, he or she will be directed to URL added rather than the normal RSign "Signing Complete" landing page.
Signer Experience
1. A person receives an email or clicks a static link with RSign signature request, the signature request is using the template the Sender created with a custom Post signing landing page.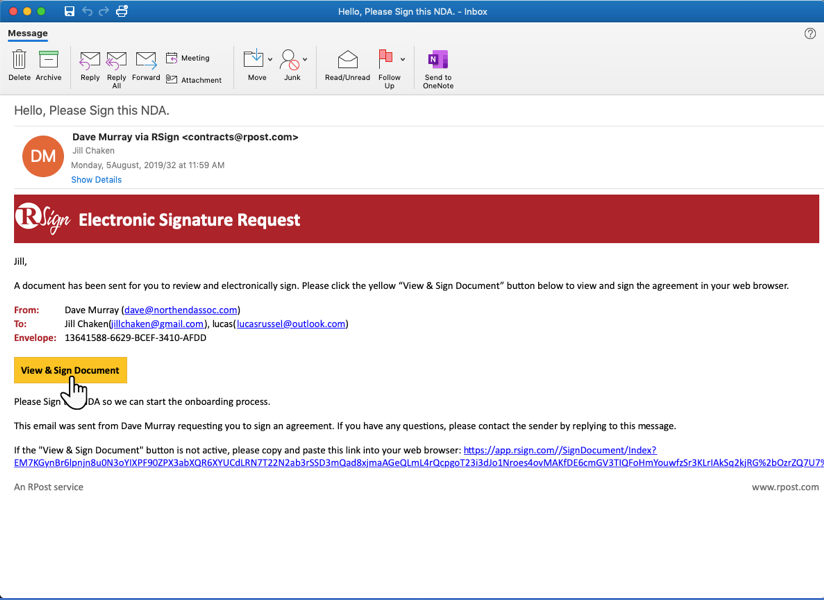 2. The person then signs and completes the RSign document as normal and clicks submit.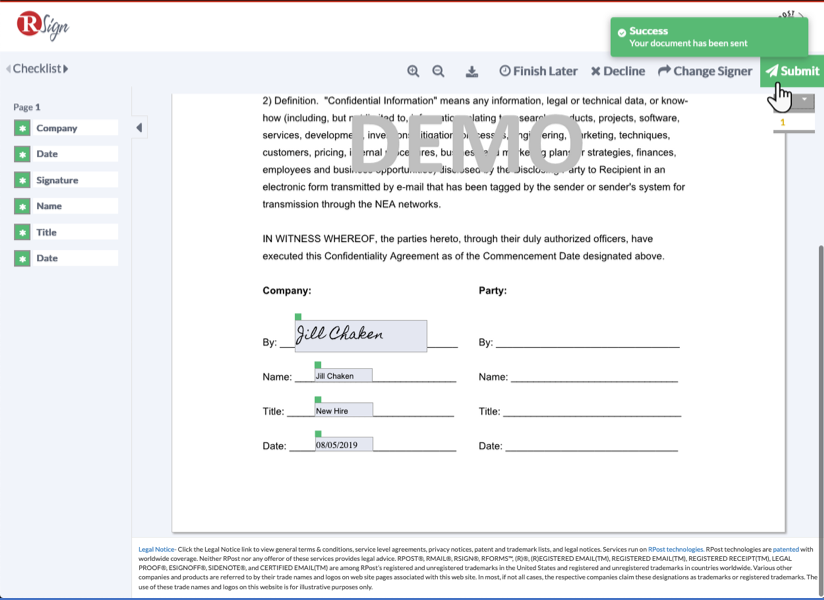 3. Once submit is clicked, the browser redirects to the custom landing page.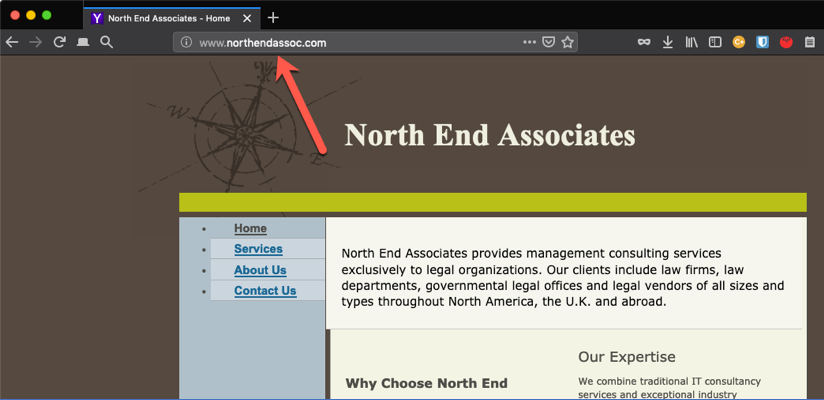 Image of Default "document signed" Page: