By default, after completing an RSign signature request, the signer will be directed to the RSign "Signing Complete" landing page. This is unless the sender's company has opted to add a custom landing page.
When creating a template, the user may opt to select a new landing page for that specific template.
Note: Template Post Signing Landing Page is a paid-only feature. If you would like to request this feature, please contact to your RPost Customer Success or Sales representative.
This article covers the following topics:
Adding a post-signing landing page to a template
First, make sure that the Allow Post-signing landing page setting is Active, and therefore, editable in the Send Tab.
1. Complete the Options panel with all the required information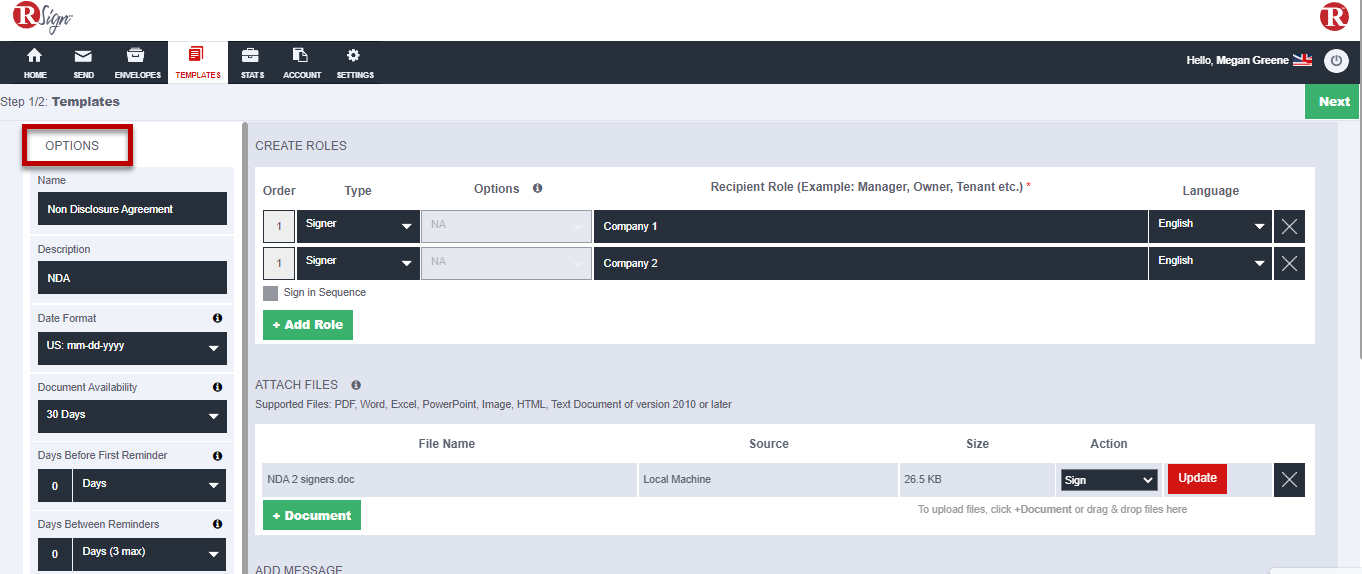 2. Enter the URL of the landing page you wish to use for the template being created. This will be the page that signers of this document will be redirected to upon completion.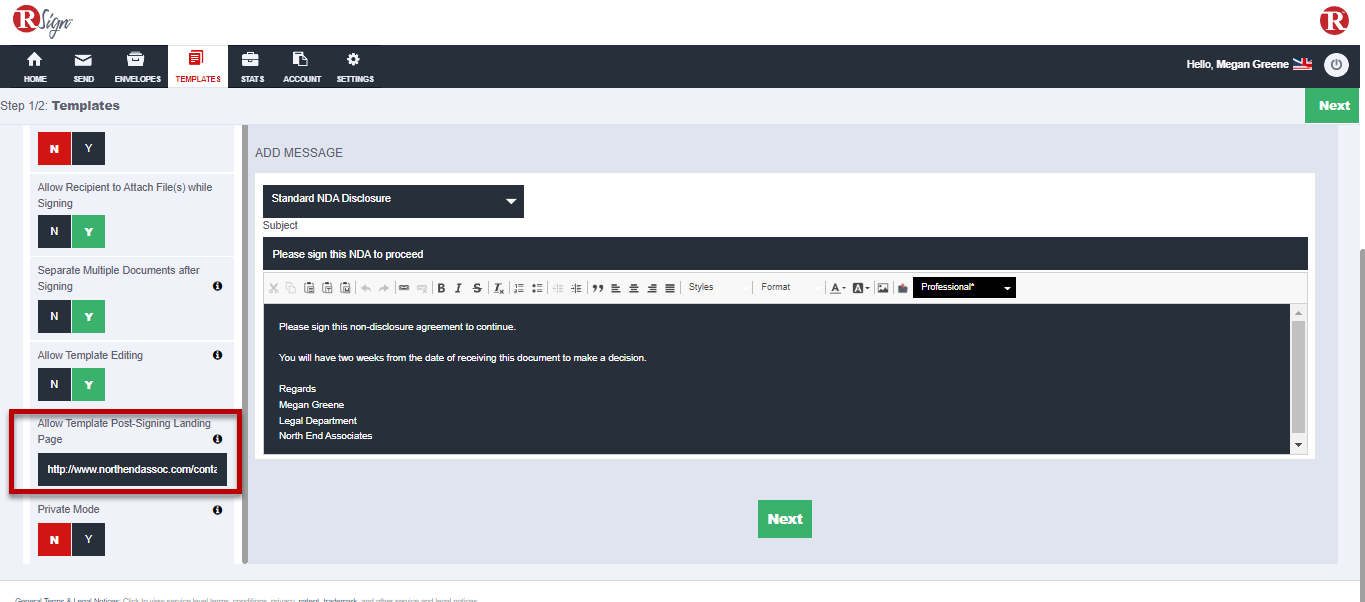 3. Fill out all the necessary information for the Template, such as recipients and message, and click on the Next button.
4. Complete "Step 2: Prepare" by adding any applicable fillable control field and save the template.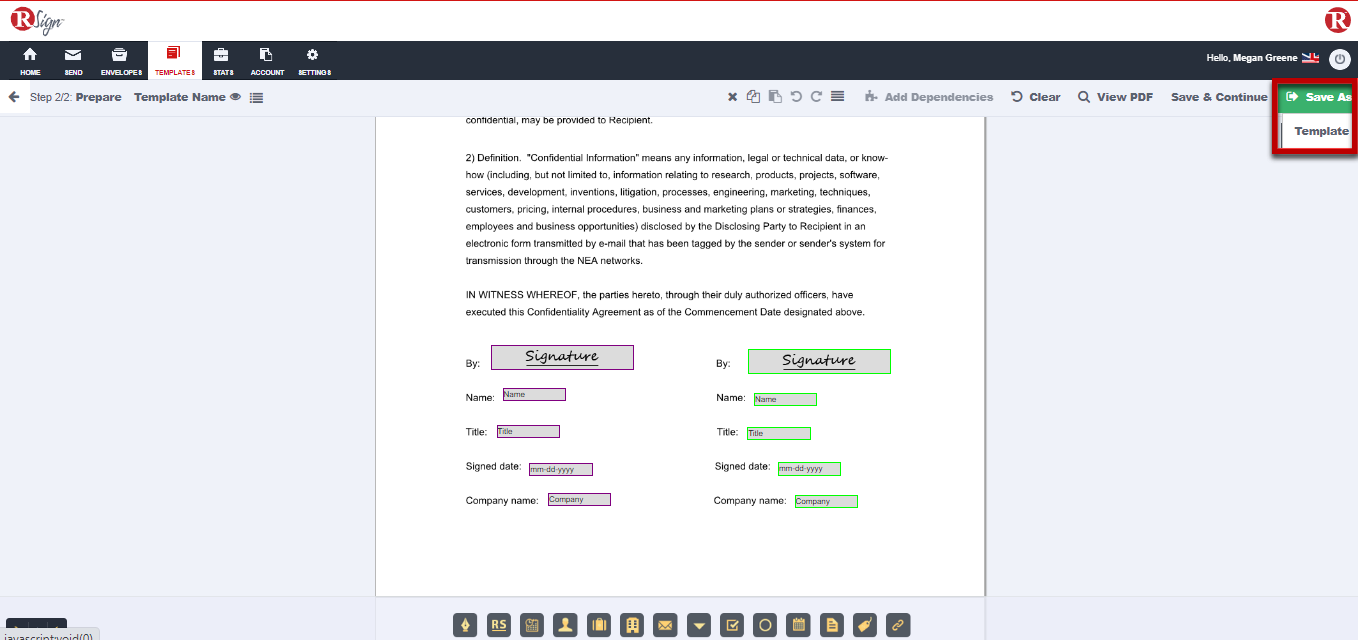 For more detailed information read the article How to Create a Template
Signers experience
The signer receives an email with the signature request where they are prompted to View and Sign the Document.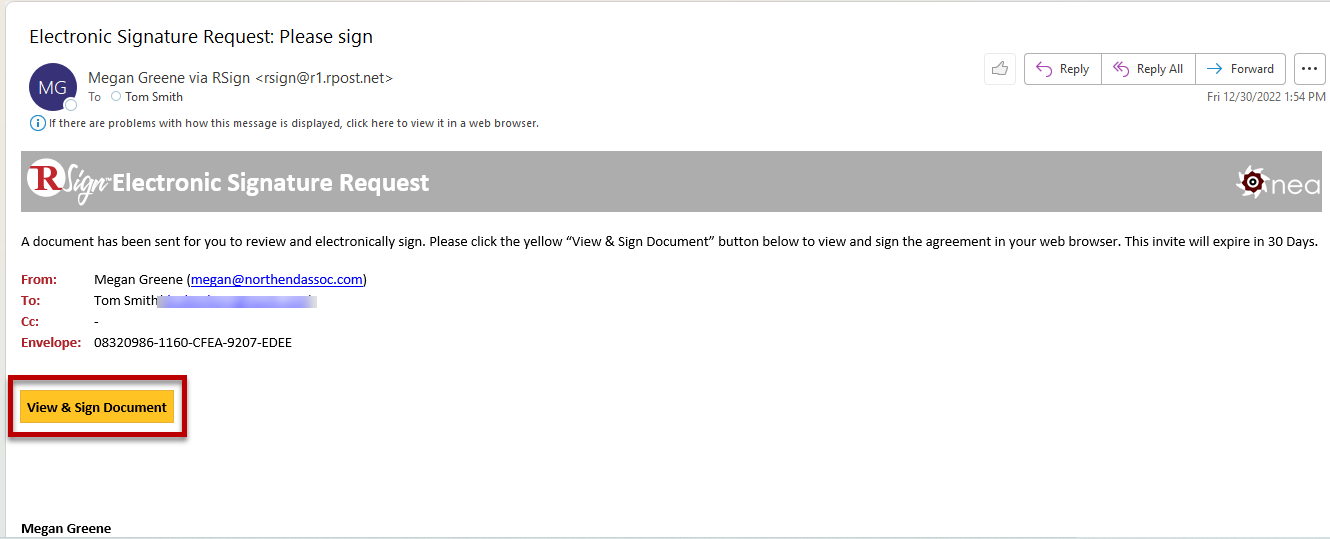 The recipient signs the RSign document as they would normally do and clicks on Submit.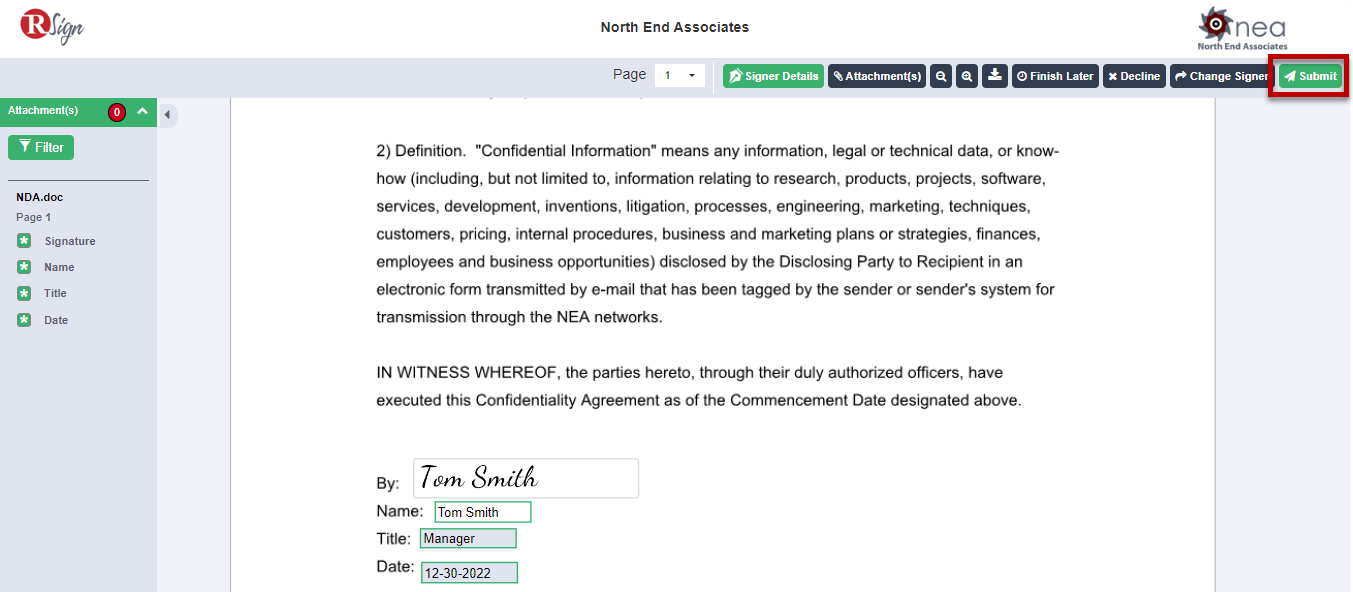 The browser redirects the signer to the landing page assigned to that particular envelope.