This article covers the following topics:
How to install RMail app for Outlook
To proceed with the installation of the RMail app for Outlook plug-in follow these steps:
1. Click on Next
2. Agree to the Terms and Conditions and press Next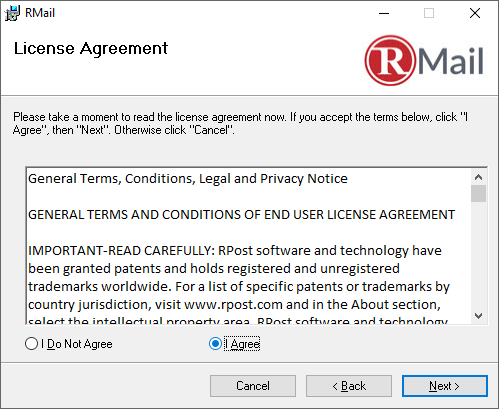 3. Confirm the Installation Foder then click on Next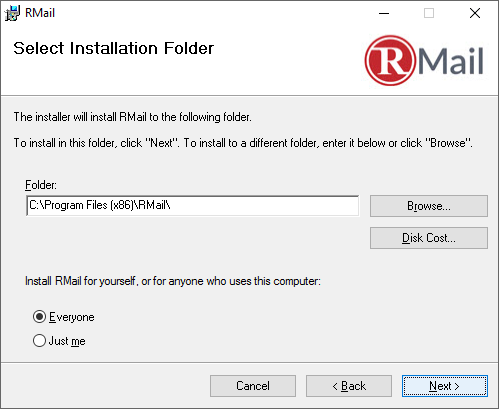 Note: The installation folder for x64-bit machine would be different.
4. Click on Next to start the installation.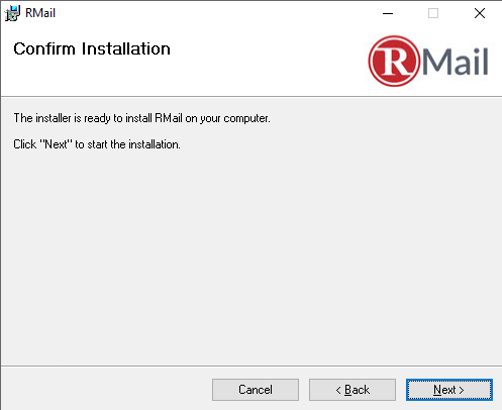 5. Once the installation is complete, press Close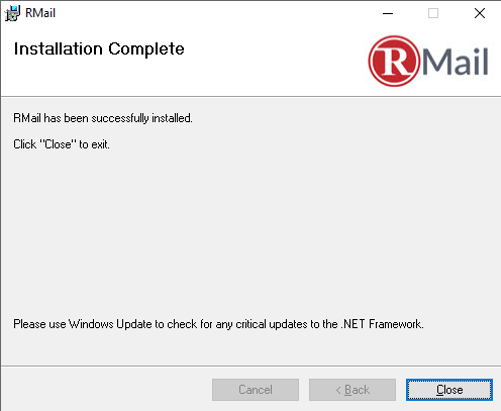 The installation .msi will automatically detect the correct bit version and path.
Installation path for Outlook x32bit will be C:\Program Files (x86)\RMail\
The installation folder path for Outlook x64bit machine will be be: C:\Program Files\RMail
Installation video
This short video covers the steps to install the sending app RMail plug-in for Outlook Desktop.
Read the following article to learn how to complete the one-time registration and activation