If you need to send the same document or form for a signature to different recipients as part of your workflow, you can create a Template in RSign which can be saved and reused.
This article covers:
To create a template, press the TEMPLATES tab and click Create Template or Rule.

Step 1/2: Options, roles, files, and message
Set the Name and Description options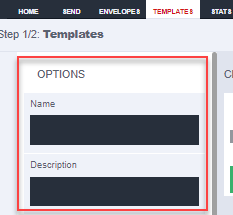 Create Roles. A Role is the type of signer that will complete the template.

1. Press + Role.
2. Add the role of the signers. Example: Current owner and new owner
3. Select the signing order: Sign on a first-come basis or Sign in sequence


Sign on a first-come basis



Sign in sequence

Attach Files. Multiple documents may be added to a Template.
Drag the documents you wish to upload onto the whitespace under "ATTACH FILES"

Or click + Document and select the drive of the documents you wish to set as templates.

The attached documents will appear in the ATTACH FILES section.

ADD MESSAGE. Complete the email subject and body which will be sent inside the email to the signers requesting a signature. If the feature Allow Template Editing is set to Y, the email body may be modified prior to sending the message.

Press the Next button to go to step 2/2.
Step 2/2: Documents preparation
Prepare the document by dragging and dropping the Fillable Control Fields onto the desired location.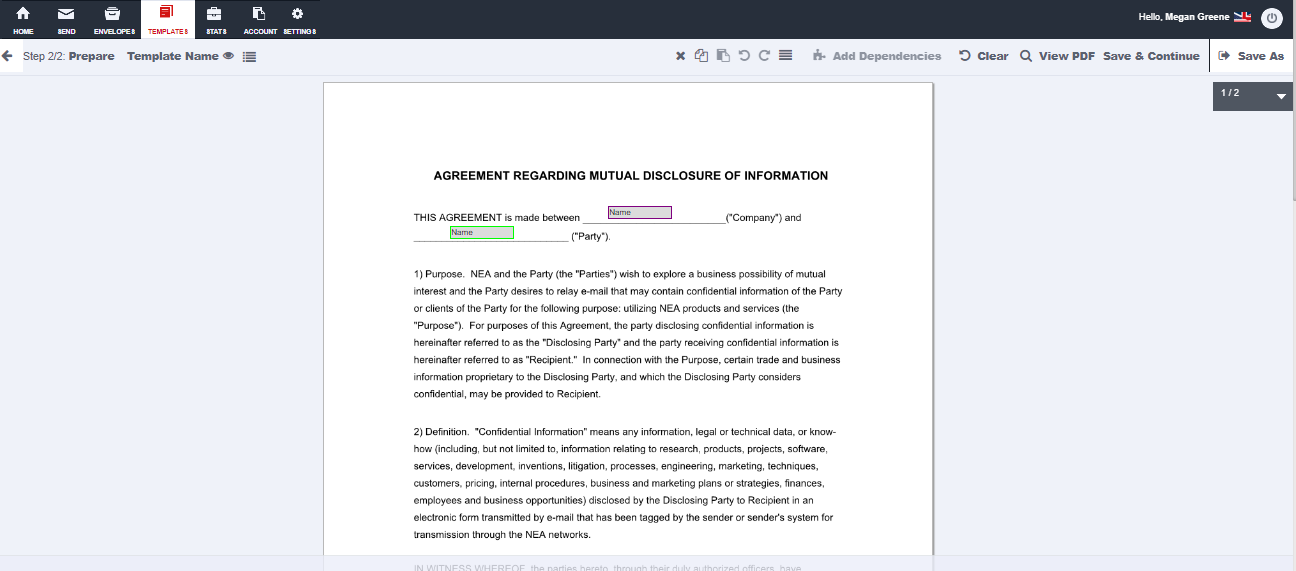 Click on the Save As button and select the Templates option.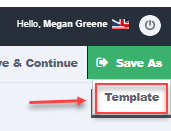 You will now be returned to the TEMPLATES tab. Your template will appear under "Personal Templates".

To learn more read the following article about the Templates Tab Table