A Rule is as a set of fillable control fields that are not associated with a specific document or form.
The Rule feature allows users to prepare a document or form as a reusable template where the fillable fields are static, but the added underlying document is dynamic. This feature allows users to save time by preparing the document or form with fillable control fields set and located on the document only in the non-dynamic locations.
Note: Before you can create a rule, make sure the setting Allow Users to Create and Use Rules has been enabled in SETTINGS > Template. To enable the setting, select the "Y" option.

Creating a Rule
To create a Rule, press the TEMPLATES tab and click on Create Template or Rule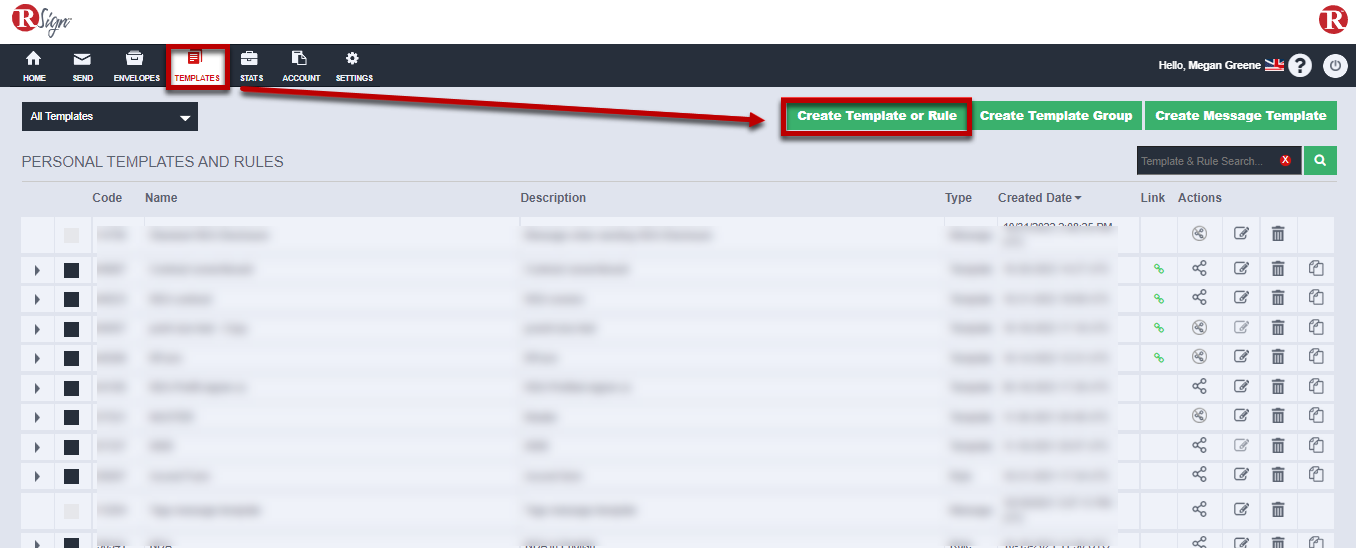 OPTIONS. Set the Rule Name and Description fields.
Make sure the Create Static Link for Template setting is set to N. Rules are not compatible with Static Links (also known as RForms). If this feature is enabled, you will not be able to save as a Rule but only as a Template.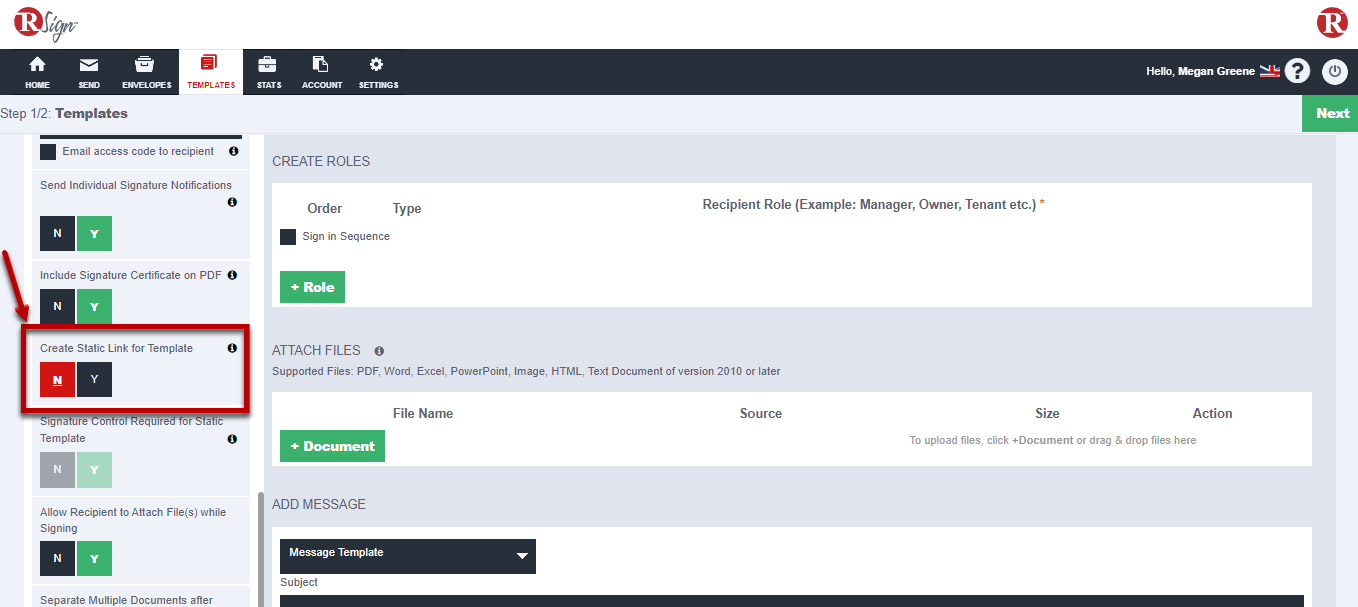 CREATE ROLES. A Role is the type of signer that will complete the template. Press on the +Role button to add roles as needed.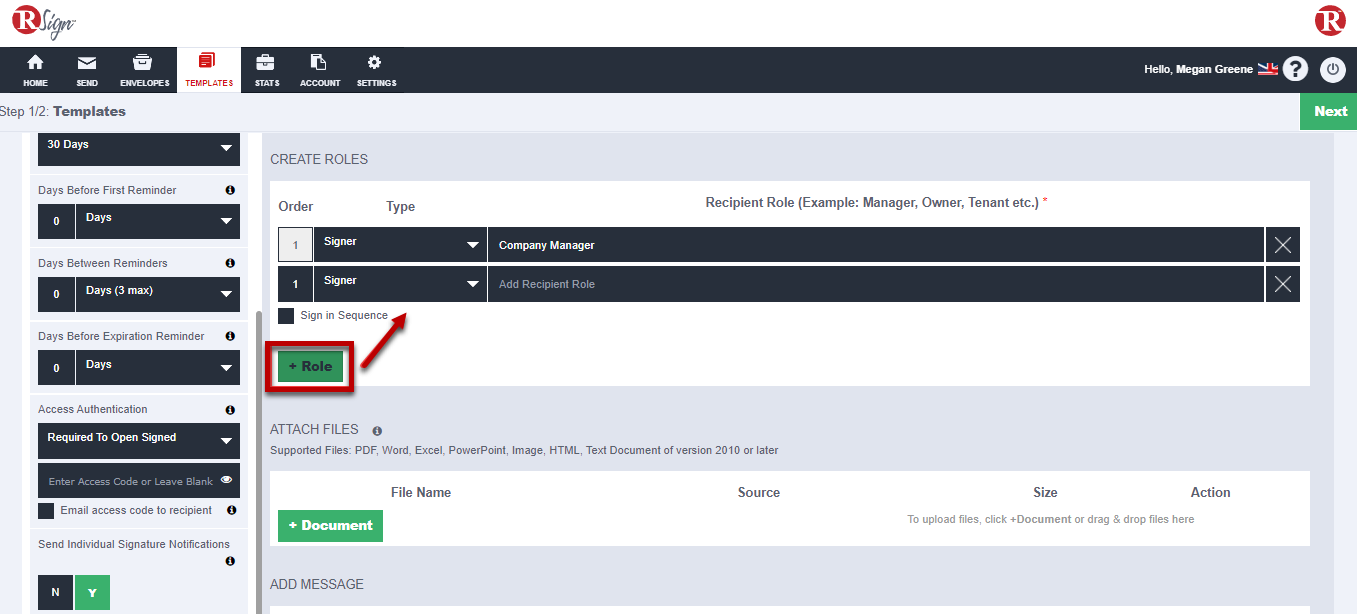 ATTACH FILES. Drag the document you wish to upload onto the whitespace under "ATTACH FILES" or click on + Document.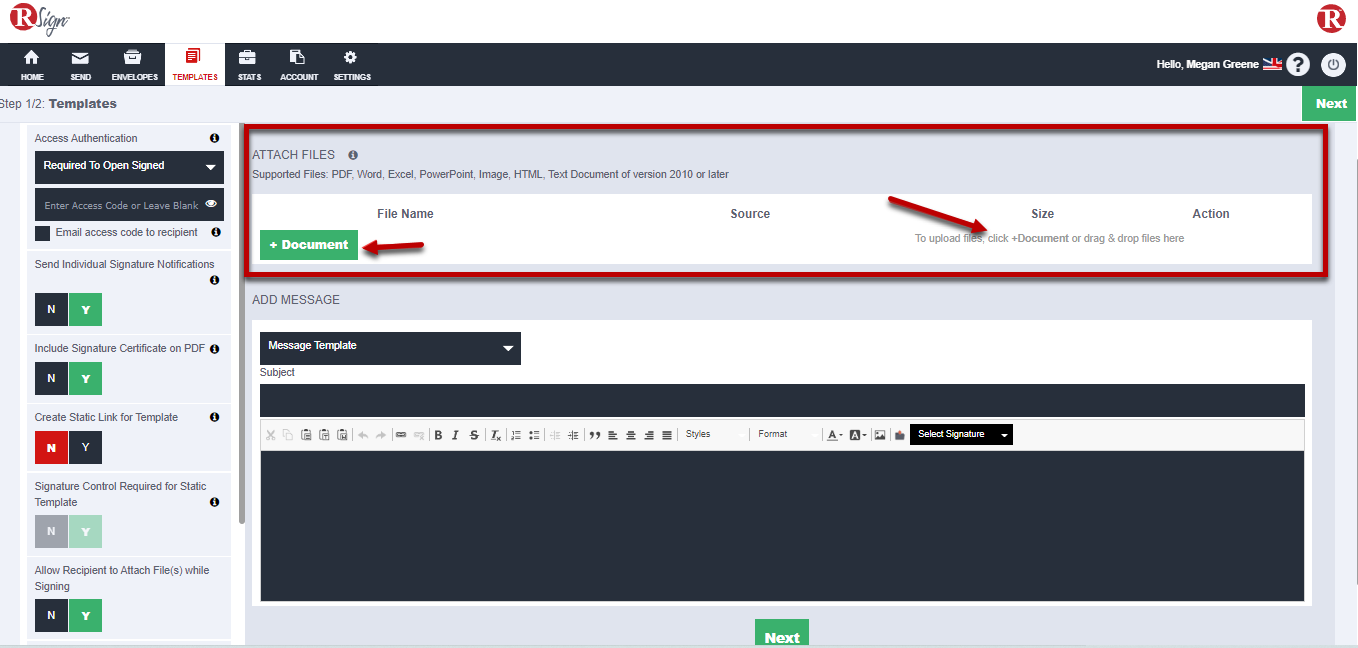 ADD MESSAGE. Enter the subject and body of the email which will contain the document to be signed. You can also use a message template. When finished, press the Next button.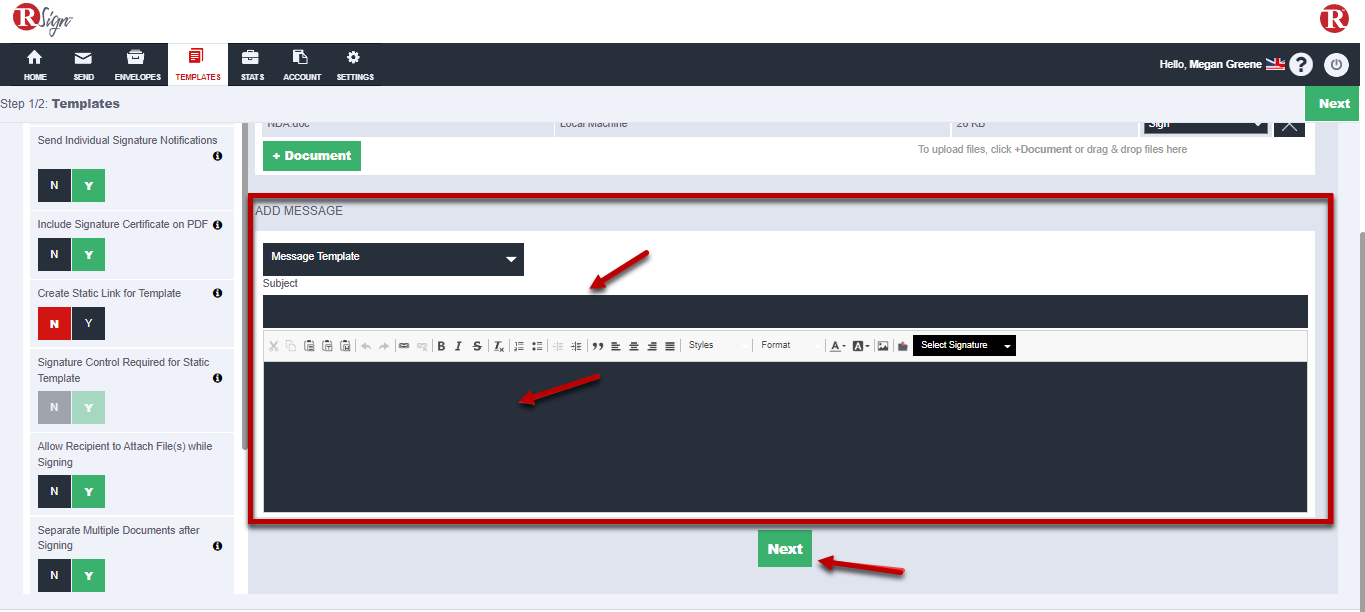 Prepare the document by dragging and dropping the fillable control fields onto the desired location in the document. When you are done, click on the Save As button and select the Rule option.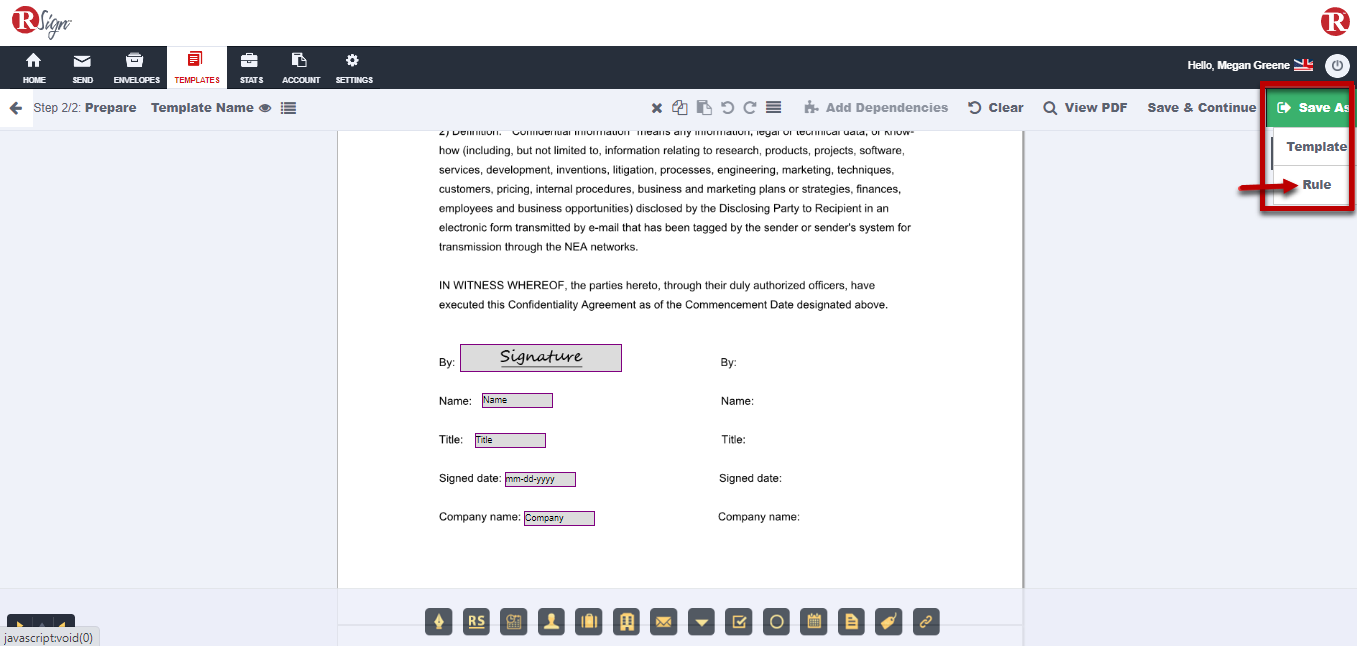 You will be taken to the TEMPLATES tab. Under the Type column, the type is labeled as Rule.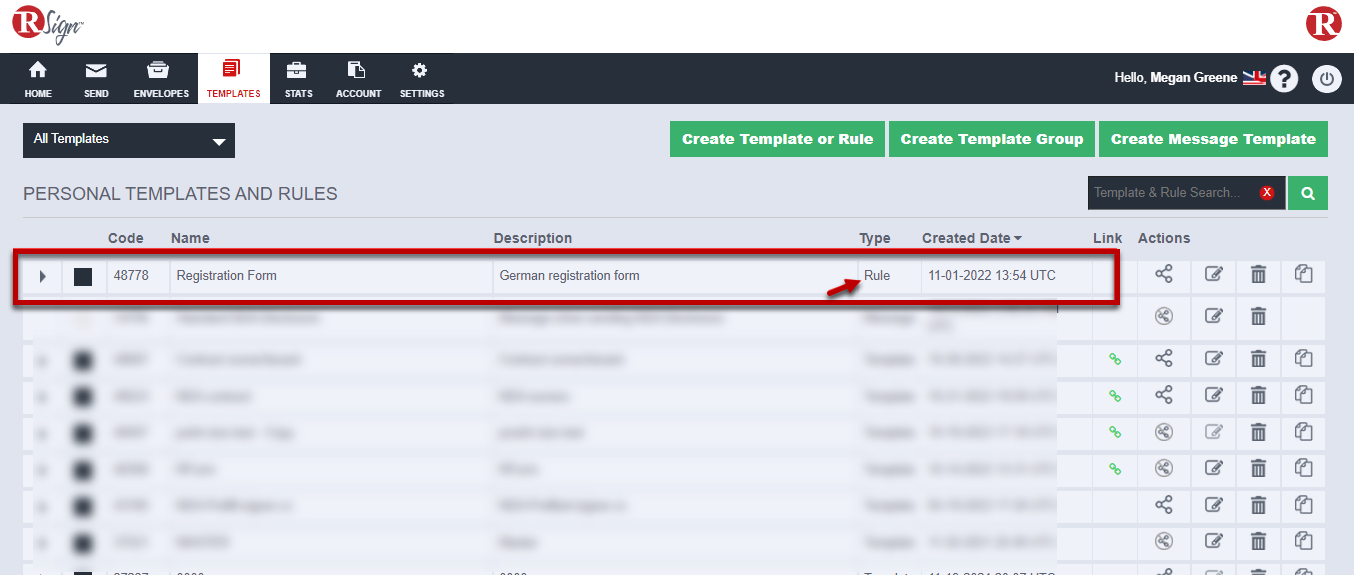 Click on the following article to learn more about the Templates Tab