Register Reply - Receive proof of content & time, of the reply, to this email.
Messages with the "Register Reply" service activates the recipient's reply to be a Registered Email message without any special software or account set up required by the recipient.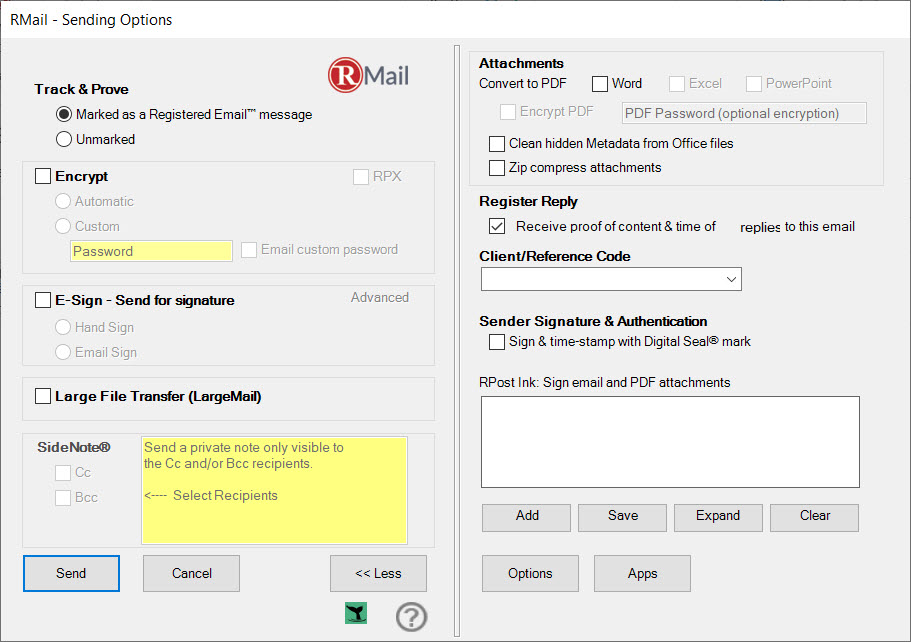 This feature is selected only if a user would like to allow the reply to the email to come back to the original sender as a Registered Email message. The recipient does nothing more than press the 'Reply' button on their mail program. The sender receives a receipt for both the email sent and the reply email.