The RMail Digital Seal® feature for Sender Signature and Authentication provides the recipient with proof of authorship, authenticity and content for the received email.
The message recipient may verify the sender's address, message content and transmission time by forwarding the email to verify@rpost.net.
This feature allows the sender to electronically sign and timestamp an email to verify the sender and authenticity of the message.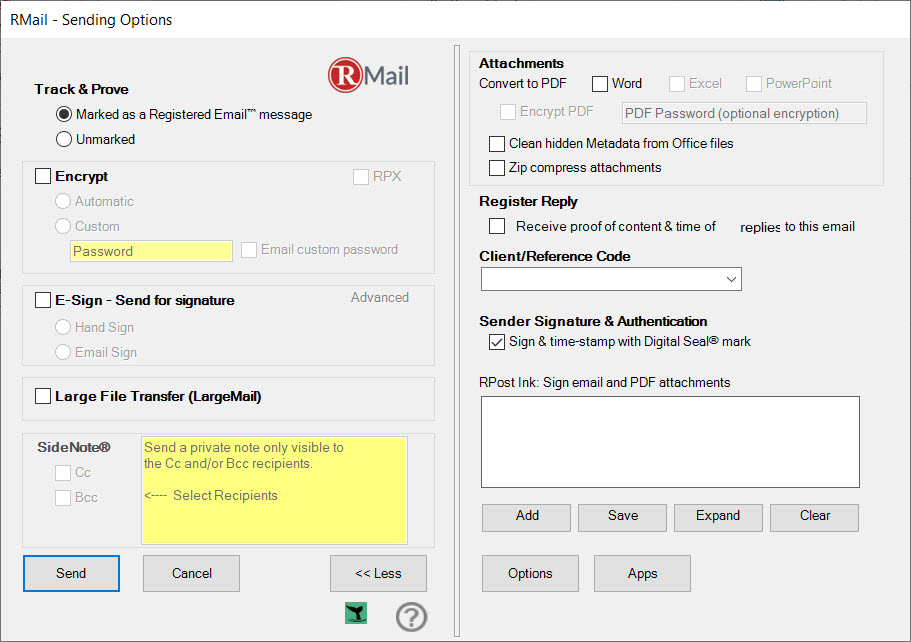 All PDF attachments will be signed with a PKI digital signature to maintain the file's authenticity and will be signed on the bottom right corner of every page with the sender's address and time and date stamp.