The RMail Digital Seal® service for the Sender Signature and Authentication feature empowers the email receiver to authenticate the sender, transmission timestamp and message body, as well as attachment content.
The message recipient may verify the sender's address, message content and transmission time by forwarding the email to verify@rpost.net.
This feature allows the sender to electronically sign and timestamp an email with a cryptographic digital signature, which can be easily verified by the recipient, to prove the message is the original and has not been tampered with or altered.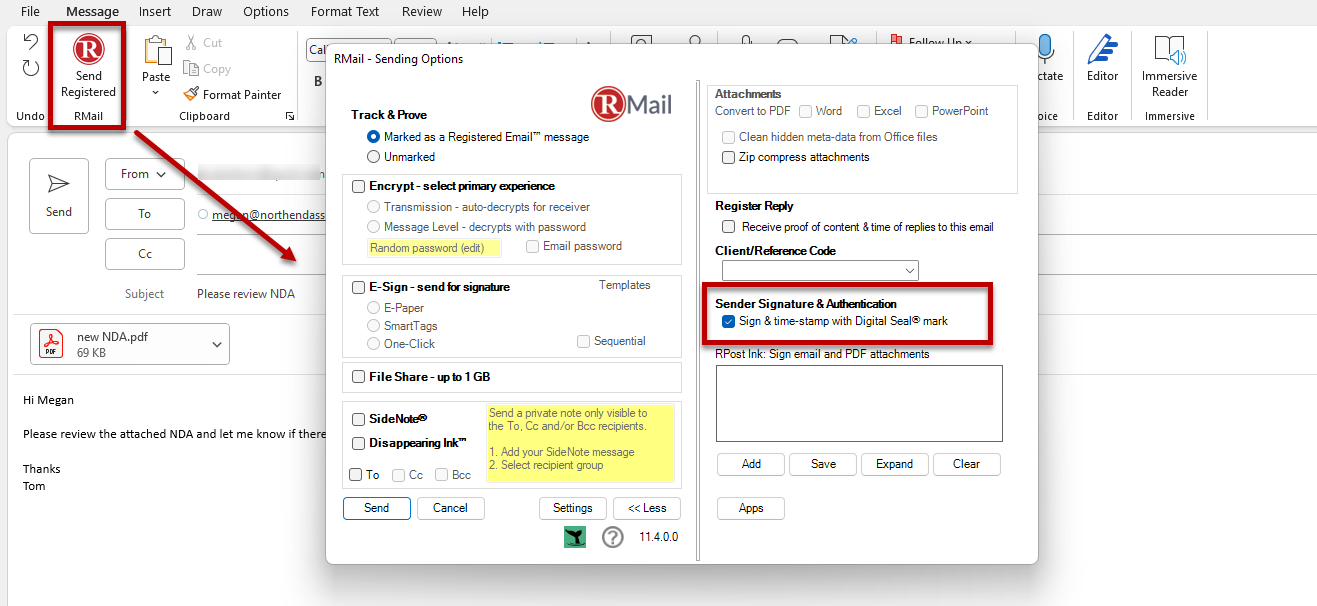 All PDF attachments will be signed with a PKI digital signature to maintain the file's authenticity and will be signed on the bottom right corner of every page with the sender's address and time and date stamp.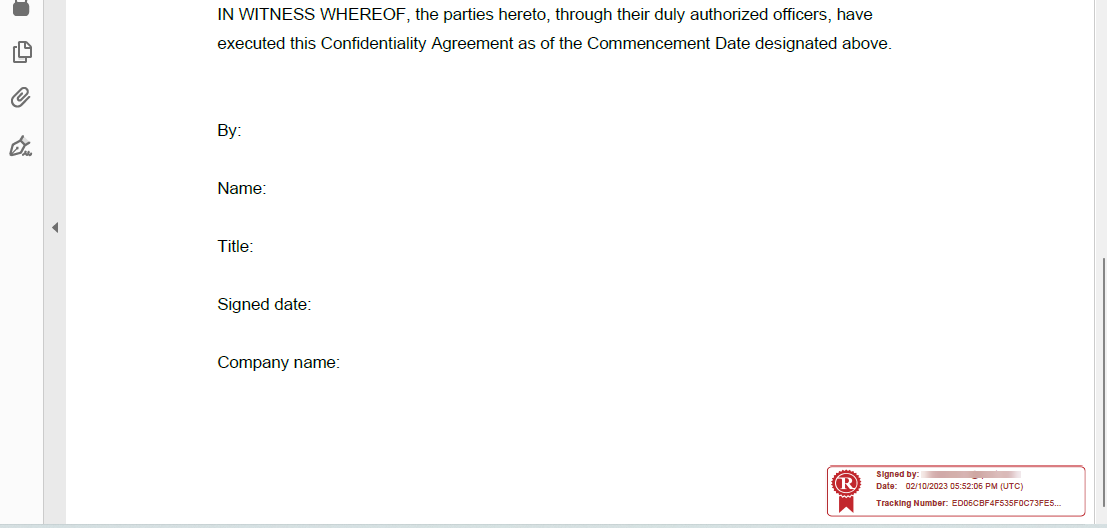 The settings for Sender Signature & Authentication can be found in the Digital Seal® section of the Settings menu in the RMail Feature Dialog box or by clicking the FILE menu from your Inbox in Outlook Desktop and then selecting RMail Settings.
For a complete review of the Digital Seal® service please refer to the following support video RMail Outlook Digital Seal® Settings.