In the event of an email dispute where a Registered Email message was involved, the sender may forward the receipt to the opposing party as their proof record.
Example of email Disputes or email excuses
Proof of delivery needed: "I didn't receive the email"

Proof of content needed: "The email I received didn't say that."

Proof of attachment needed:

"

There was no attachment in the email you sent."



Proof of timestamp needed:

"

I didn't get the message until after the deadline."



Proof of transmission needed: "Our IT department said we didn't receive any emails from you."
The opposing party may verify the Registered Receipt email by forwarding the receipt along with all attachments to verify@r1.rpost.net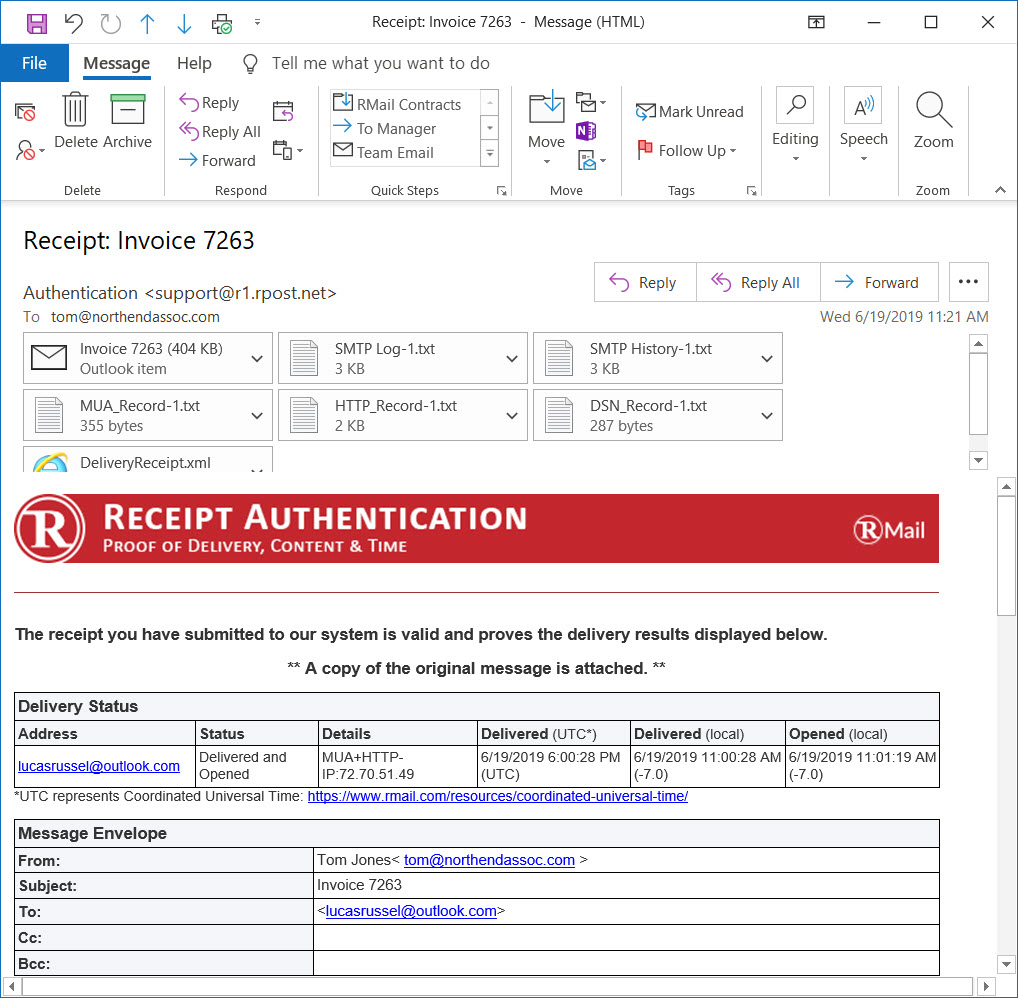 The Registered Receipt email contains all the information of the email including the audit trail and message body and attachments. The purpose of having the receipt in a self-authenticating format is to resolve disputes quickly and effectively. Any email can easily be changed with just a few clicks of the mouse, including attachments.
When a Registered Receipt email is verified by sending it to the address verify@rpost.net, the RPost system
Verifies the receipt's integrity,
Re-constructs the original delivery audit trail and transmission times and associates that delivery with the message content including attachments and
Sends this information by email in a Receipt Authentication message back to the party that submitted the receipt for verification. Without verifying the receipt, the message delivery, content and times may be subject to disputes similar to a traditional email.