After the email is sent using RMail, the email is placed in the sent folder in Outlook along with other emails and includes the phrase, "(Sent Registered)" in the subject for your records.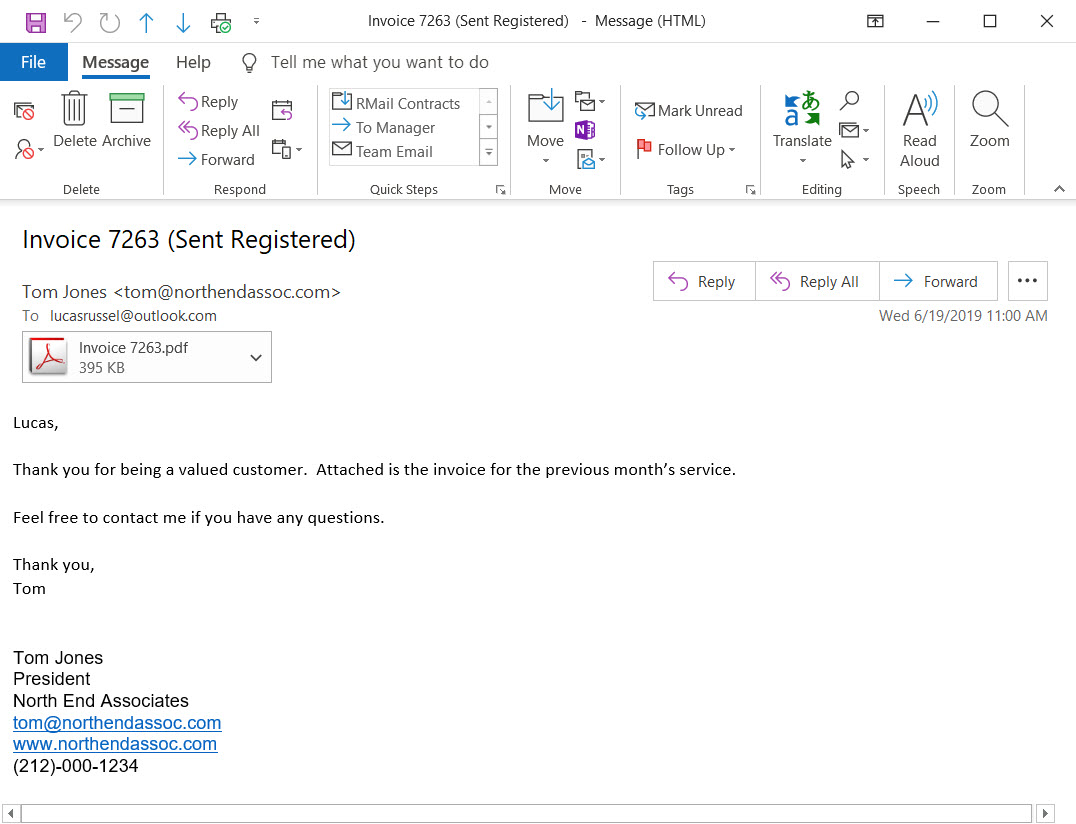 The phrase "Sent Registered" at the end of the subject line is NOT seen by the recipient but rather an identifier for the sender.
If you look in the sent box within 30-seconds of sending you may see ".rpost.biz" placed at the end of the recipient address.  This will be removed and the recipient will not see that extension.