While preparing a document for electronic signature, you have the option to save the envelope and then to return to it at a later time.
At any period while preparing the document "Step 2/2: Prepare", you may click on the Save as Draft button before sending the envelope. This saves the partially completed envelope for it to be accessed at a later time.
The incomplete envelope is saved as a draft and will be available under within the DRAFTS folder.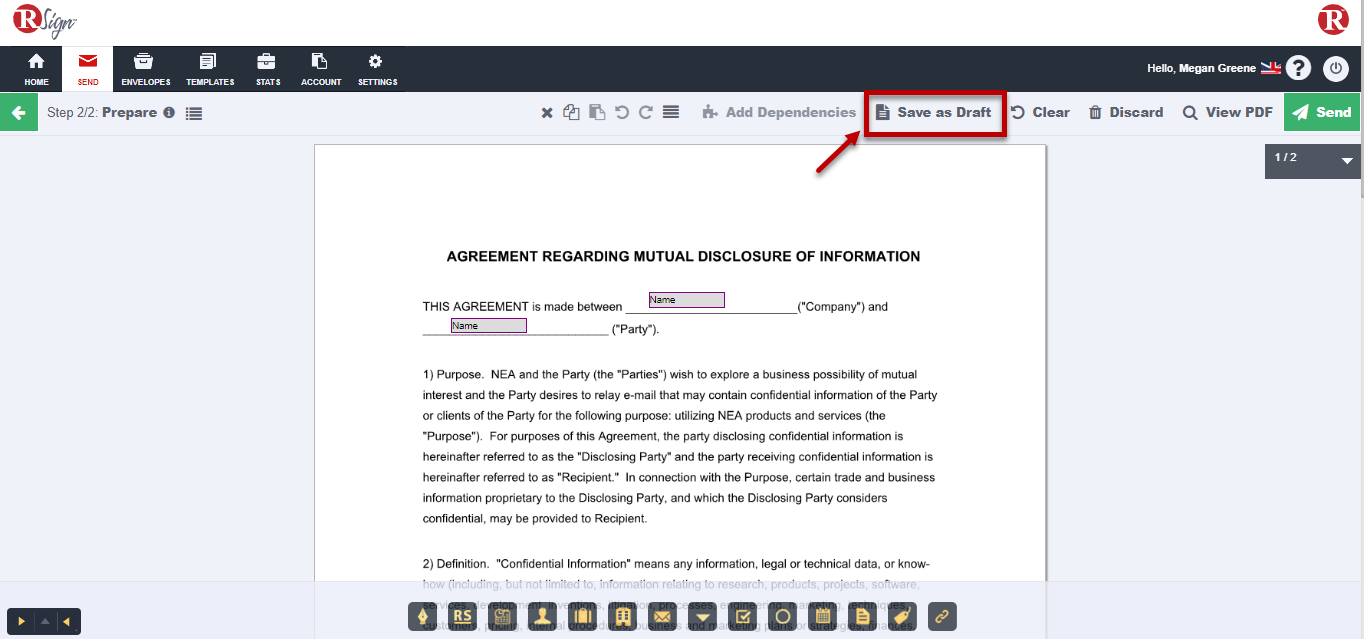 Click on the DRAFTS folder on the left menu to retrieve a partially completed envelope where it was last saved.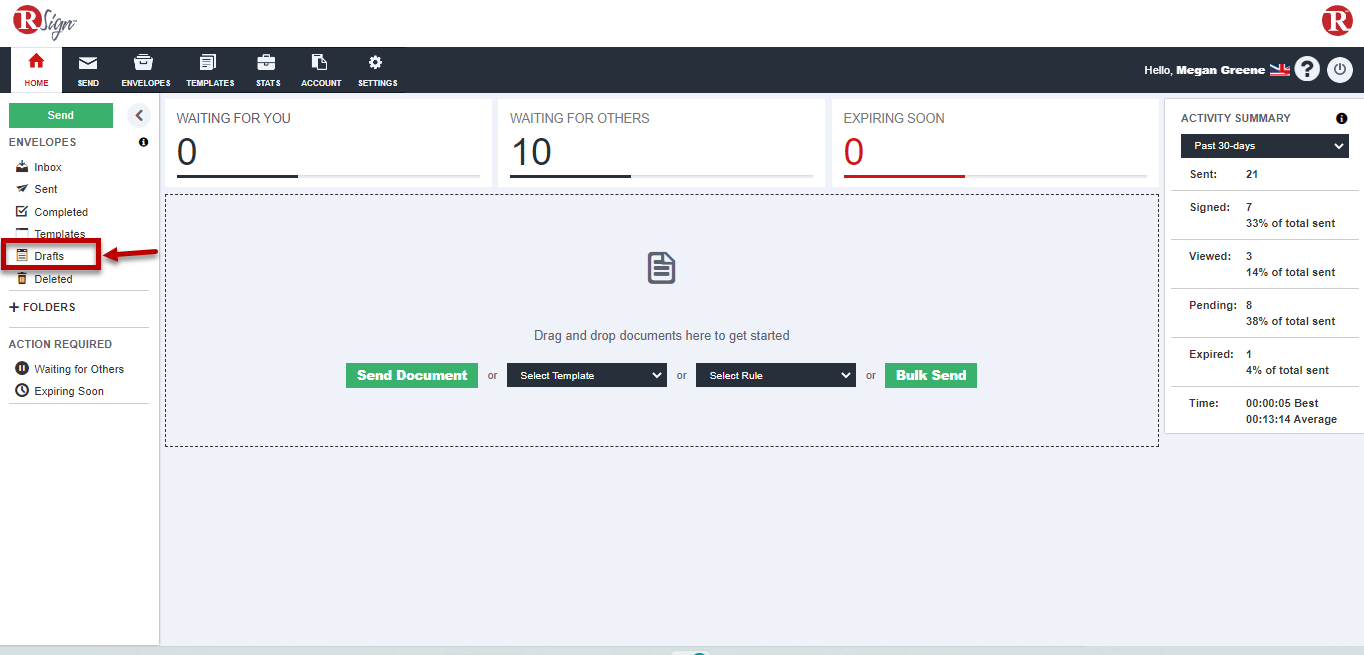 Click on Continue to keep preparing the document.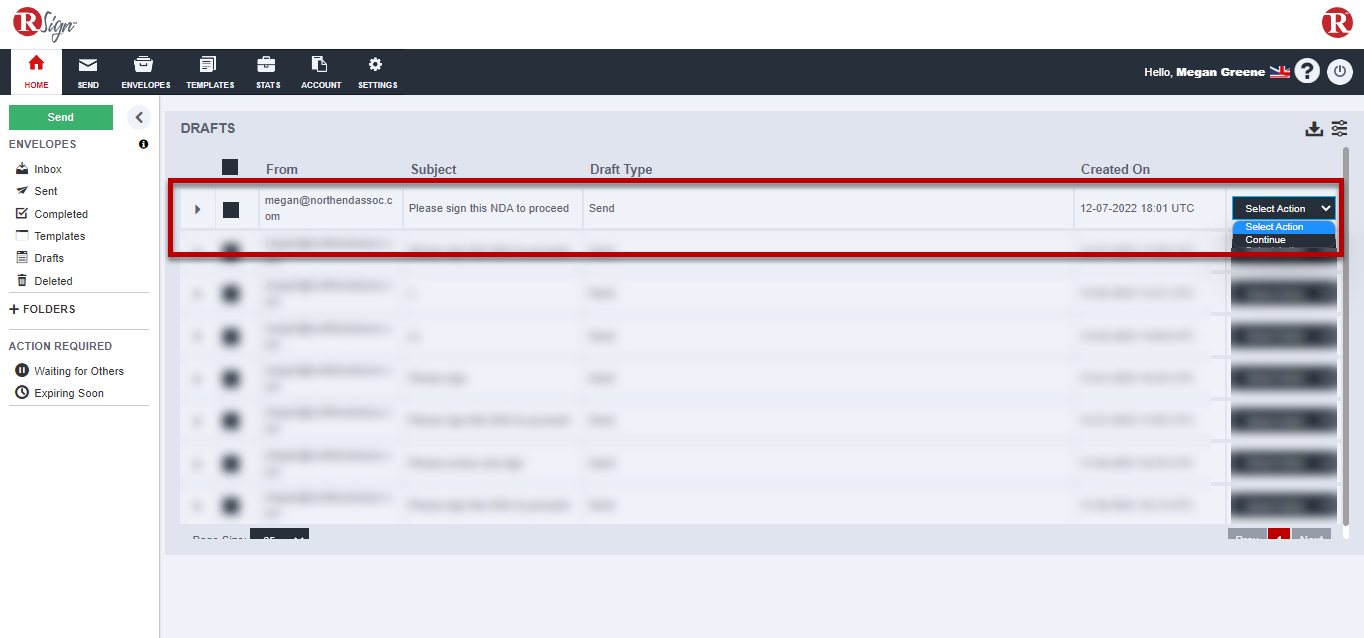 When selecting an envelope, the Delete option becomes available