The sender may need to edit a signer's email address or resend the envelope to new recipients for signature after an envelope has already been sent. To do this they can click on "Re-Send" in the sent envelope in the Envelopes tab and then change the signer's name and email to a new one.
Workflow
1. Click on the ENVELOPES tab.
2. Locate the envelope of the contract that needs to be re-sent to a signer.
Note: To resend a document the envelope status must be Waiting for Signature in the Current Status column.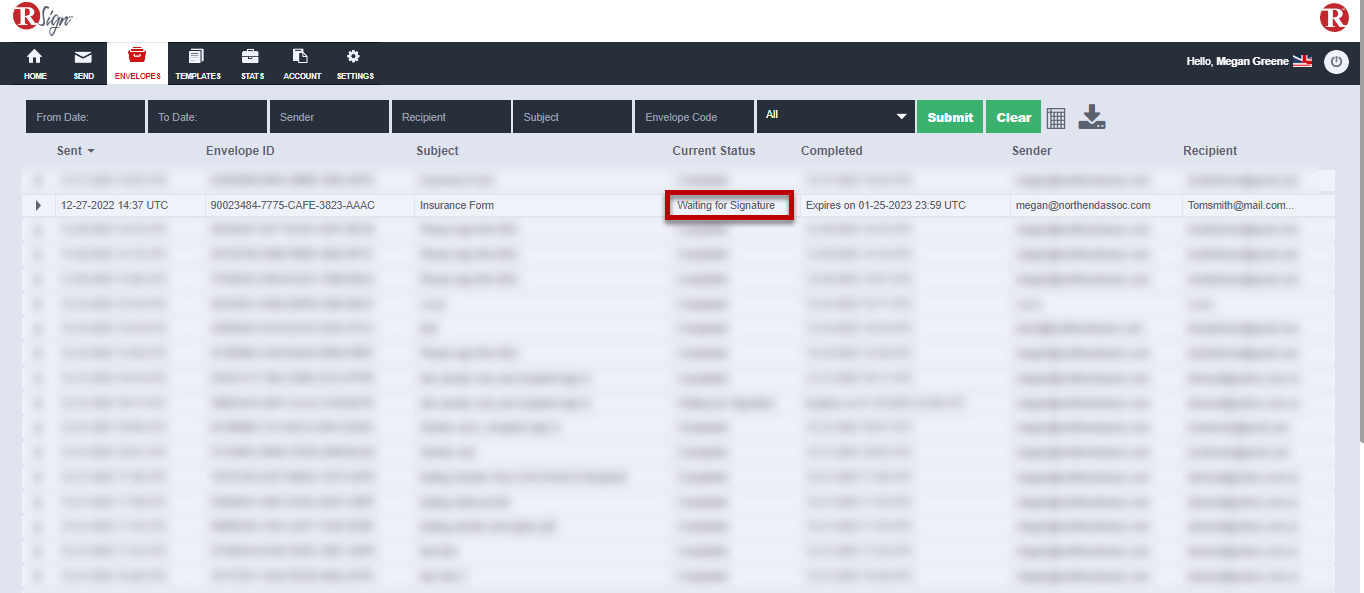 3. Click on the arrow icon to expand the envelope. Then press the green envelope icon and click on Re-Send.
4. Click on the pencil icon to edit the name and address
5. Enter the Name and Email of the new signer, then press the red check box.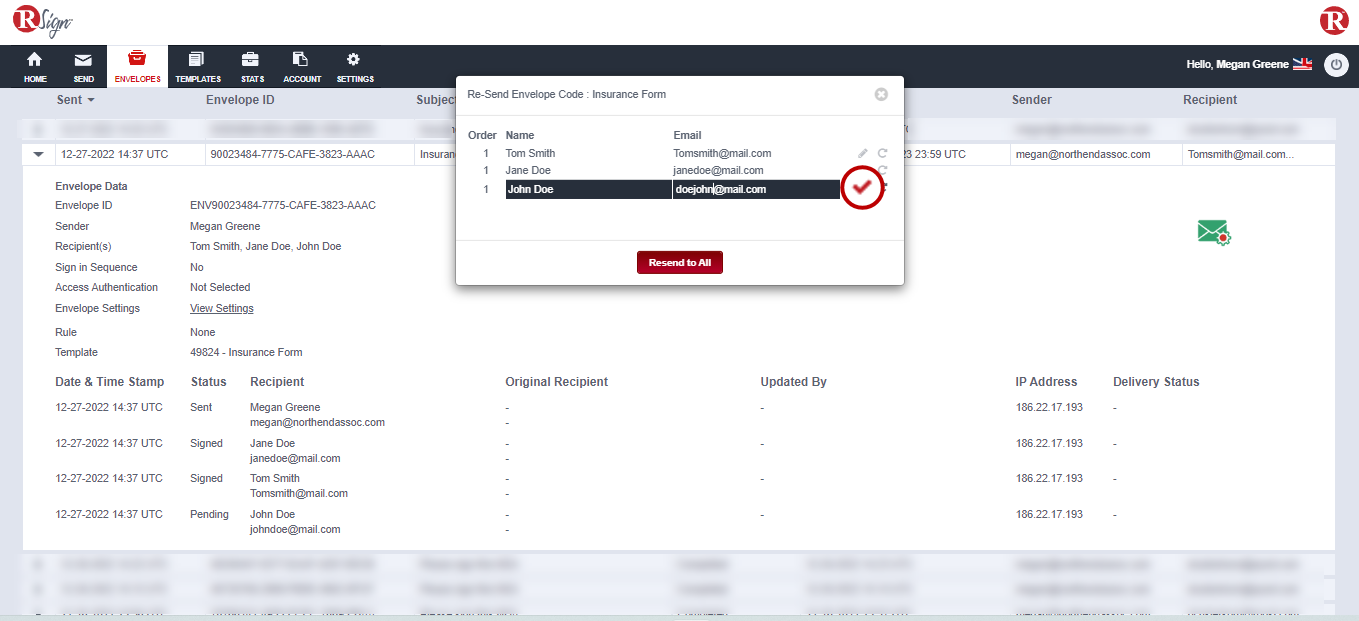 6. Press the resend icon to send the envelope to the new signer. You can Press Resend to All if you would like to send the signature request to all recipients who have not signed this RSign document yet.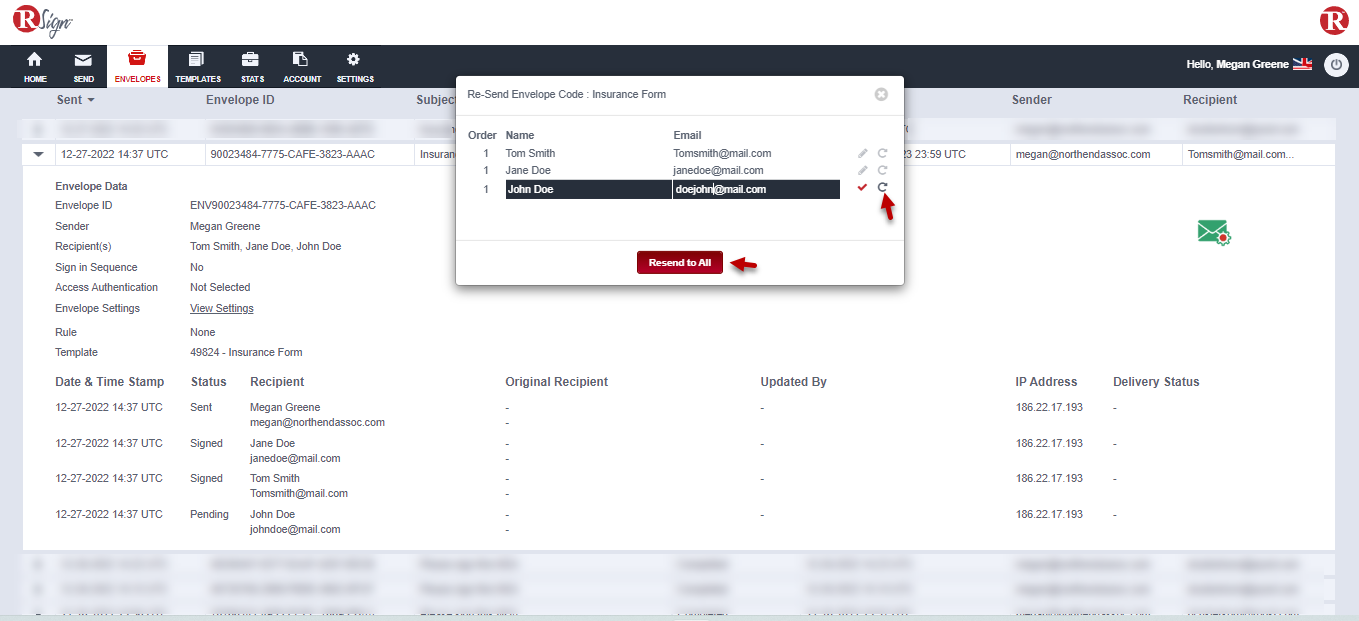 7. The envelope in the ENVELOPES tab will be updated with the new Resent entry.