Completed Contracts Over 20 Megabytes Will Not be Attached as a PDF in "Document Complete" Email
1. If the "Document Signed" email is over 20 Megabytes, receipients will  not receive an attached PDF copy of the completed contracts.
a. The reason is that many email providers are not configured to accept attachments over 20 megabytes.
i. This could keep a recipient from receiving the final "Document Completed" Email altogether.
c. In this case, the sender and all signers will receive instructions on how to download the document via RSign along with a link to access the document.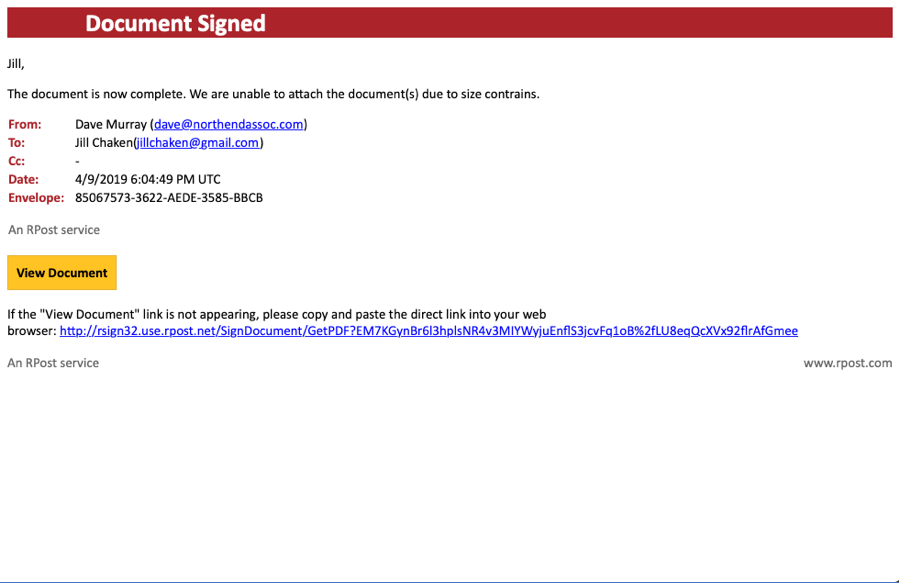 Maximum individual file size to receive a PDF document in "Document Signed" Email: 20 MB or less.
Maximum cumulative envelope size: 25 MB